Nationwide personal injury attorneys
Austin Personal Injury Attorneys
Compassionate, Results-Oriented Personal Injury Representation Across Texas
A serious personal injury can dramatically change your life in the blink of an eye. You will suddenly be forced to deal with a wide range of losses, including those resulting from medical bills, lost income, and pain and suffering. In legal terms, personal injury is defined as the mental or physical harm sustained by an individual due to the negligence, carelessness, or wrongdoing of another party. Our legal system gives you a way to obtain compensation from the other party through personal injury litigation. Finding a trusted, seasoned legal professional is a critical first step in recovering damages.
---
If you were injured due to another person or organization's negligence, call (833) 913-1885or contact us onlineto schedule a free initial consultation. Se habla español.
---
What Sets Our Personal Injury Firm Apart?
Our personal injury law firm is one of the oldest in Austin, serving clients for over 50 years. Our team is determined to get you the compensation that you are entitled to under the law. Our success rate at National Trial Law speaks for itself, and we are confident we can provide the comprehensive guidance and aggressive advocacy you need to hold responsible parties accountable for their actions. Securing the optimal outcome in your case is important to us, and we will tirelessly pursue justice on your behalf.
Our Top Case Results Include:
$230,000,000 - Federal Tort Claims Act (FTCA)
$44,717,681 - Military Birth Injury/FTCA
$21,592,643 - VA Medical Malpractice
Personal Injury Cases We Handle in texas
A great deal is at stake when you suffer personal injuries and are relying on litigation to recover damages. You need legal professionals who have a proven history of securing successful outcomes. At National Trial Law, our case results speak for themselves. We have advocated for clients in a wide range of case types, and we are never afraid to go to court.
Our Austin personal injury attorneys are prepared to represent you in claims involving:
What Clients Have to Say About Working With US
"The quality of this firm is completely matched by the quality of the people working there. Sincere, dedicated, hard-working individuals with some of the best legal minds around. You couldn't ask for more genuine counsel." - Brittney
"Michelle Cheng is one of the most honest, competent attorneys I've met. She went out of her way to help my mother during a rough time. I really appreciate Michelle and this firm and wouldn't hesitate to refer anyone who needs counsel." - Kristine
How Do Personal Injury Damages and Settlements Work?
When you file a personal injury lawsuit, the objective is to secure financial compensation for all damages – financial and otherwise – resulting from the negligence, error, or wrongdoing of the defendant. In many situations, the defendant will attempt to settle the case without a trial to efficiently resolve the matter and reduce the cost of litigation. Depending on the offer and circumstances, accepting a settlement may be in your best interest, as you will receive compensation much faster.
Our Austin personal injury lawyers have successfully negotiated favorable settlements for our clients, including the family of a man who was killed in a head-on collision with an 18-wheeler. Upon investigation of the incident, we learned the truck driver was using drugs at the time of the accident. We subsequently negotiated a pre-trial settlement with the driver's employer for a total recovery of $2 million.
Not all cases will be settled without a trial, especially if the defendant refuses to negotiate in good faith. We will always be direct and transparent when discussing whether you should accept an offered settlement or whether going to court is the best course of action.
The compensation that you may seek in personal injury litigation is divided into three categories:
Economic damages, which include monetary losses for medical expenses (those already incurred and the cost of future medical care), lost wages (both past and potential future earnings), and damaged property
Non-economic damages, which include compensation for pain, suffering, mental anguish, physical or mental impairment, disfigurement, and other losses that are difficult to easily quantify
Punitive damages, which are only rarely awarded but are meant to punish the wrongdoing for particularly flagrant or malicious conduct
$8,700,000 Jury Verdict Products Liability
$7,450,000 Settlement Delivery Truck Accident
$5,900,000 Settlement Garbage Truck Accident
$5,500,000 Jury Verdict Delivery Truck Accident
$2,000,000 Settlement 18-Wheeler Truck Accident
$1,903,961 Trial Judgment Wrongful Death of a Child
What Are The Statutes of Limitations for Personal Injury Claims in Texas?
If you are hurt by another person or organization's negligence, you must take legal action quickly. Personal injury litigation in Texas has a statute of limitations of two years. In other words, if you do not file a personal injury lawsuit in civil court within two years of the date of the accident or incident, you will lose your opportunity to obtain compensation for damages (unless special circumstances exist).
It is important to note that there are some circumstances in which you will need to act even faster. For example, if you are hurt because of the negligence of the State of Texas, a Texas government agency, or a state government employee, you must initiate the legal process within six months of the date you were injured. You must first file a "Notice of Claim" with the appropriate entity within this timeframe before you can bring a personal injury lawsuit. Once this requirement is satisfied, the typical two-year personal injury statute of limitations typically applies.
Because the statute of limitations is so short when a negligent actor is a government employee, you should get in touch with an attorney as soon as possible after an injury occurs. Our team is familiar with how to take legal action against the State of Texas and other government entities and is happy to discuss your case.
If you are injured by an entity, agent, or employee of the federal United States government, an entirely different procedure is required. For information on how to obtain compensation in these situations, we encourage you to visit our page on the Federal Tort Claims Act (FTCA), then give us a call. We handle cases against the U.S. government nationwide.
---
Do not let deadlines destroy your compensation. Contact us at (833) 913-1885 for a skilled, experienced personal injury attorney in Austin!
---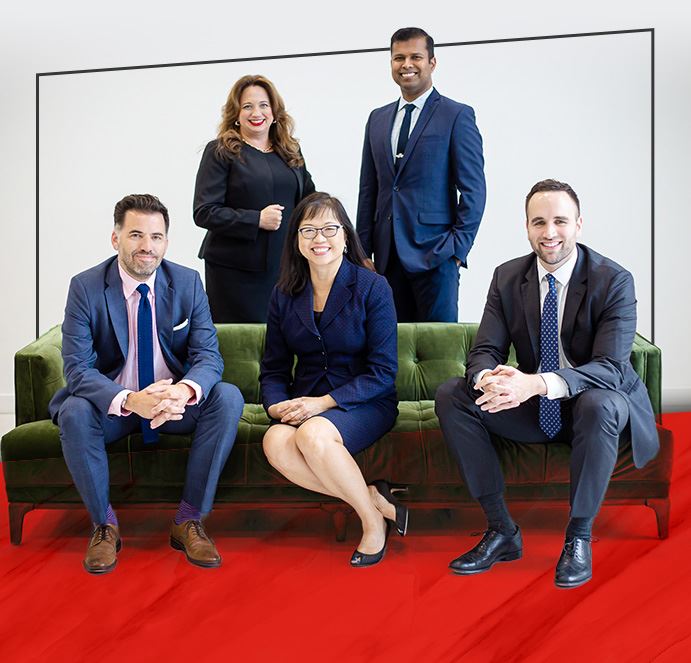 Helped me navigate an extremely complex system

"I couldn't recommend her enough."

Very impressed

"She always responded quickly and kept me informed at all times."

Instantly put us at ease.

"Words cannot fully express the amount of gratitude that we have for the both of you."

The entire team was always professional and supportive.

"Chip was always there to answer questions, calm me down and let me know everything was going to be okay!"

We are truly grateful for Jamal and his team

"After a long and lengthy process we feel secure in that we will be able to provide everything our son needs and deserves through the trusts that they set up for him."
Frequently Asked Questions about Personal Injury Cases in Texas
What Is a Personal Injury Claim?
A personal injury claim is a lawsuit filed to seek compensation for injuries suffered because of the negligence, error, or wrongdoing of another person or entity. These cases may result from medical malpractice, failure to maintain safe conditions in a public place, negligent or reckless driving, inadequate product safety testing, or any of many other negligent acts or omissions.
What Can I Expect from a Personal Injury Settlement in Texas?
The defendant or their insurance company may offer a monetary settlement in lieu of going to trial. If you accept a personal injury settlement, you will receive the agreed-upon amount after attorney's fees and expenses are deducted and any liens have been paid. You will need to sign a document that releases the defendant from any further liability.
What If I Was Partially Responsible for a Personal Injury?
In some scenarios involving personal injury, particularly motor vehicle collisions, your actions may have contributed to an accident. In Texas, you can still recover some compensation even if you were partially at fault. Both the plaintiff's and the defendant's liability will be assessed and measured by the court, and your damage award will be reduced by your percentage of responsibility. For example, if your damages total $50,000 and the judge decides you are 10% at fault, you would still receive $45,000. You cannot recover compensation through personal injury litigation if you are found to be more than 50% at fault.
Is There Any Limit to What I Can Recover in a Texas Personal Injury Claim?
Many states, including Texas, have passed laws that limit the dollar amount of damages you can recover in certain types of cases. Specifically, "caps" may impact cases involving medical malpractice, punitive damages, and government defendants.
For example, non-economic damages in Texas medical malpractice claims are limited as follows:
$250,000 for all doctors or healthcare providers other than a healthcare institution (such as a hospital)
$250,000 against a single healthcare institution
$250,000 for each additional healthcare institution
Medical malpractice cases rarely involve more than one healthcare institution. Therefore, the non-economic damage cap is usually either $250,000 or $500,000 in total.
Punitive damages are limited to an amount equal to two times the amount of economic damages awarded plus the dollar value of non-economic damages awarded, up to $750,000. If no economic damages are awarded, punitive damages are capped at $200,000.
There is also a limit of $250,000 per person or $500,000 per event on personal injury damages in cases filed against state and city governments as well as local emergency service entities. Damages from other non-federal government entities that do not fall into the aforementioned categories are capped at $100,000 per person and $300,000 per event.
How Long Do I Have to File a Personal Injury Lawsuit in Texas?
If you were injured by a person or organization who is not affiliated with the government, you typically have two years from the date you were injured to bring a claim against the responsible party. You will only generally have six months to file an initial Notice of Claim if your injuries are caused by the State of Texas, a Texas government agency, or a Texas government employee.
You only have a limited time to initiate the legal process, so do not wait to discuss your claim with our Austin personal injury attorneys. We have what it takes to secure the compensation you deserve, so contact us online or call (833) 913-1885 today. What sets us apart:
PEER APPROVED

More attorneys* named Super Lawyers by Thomson Reuters in the "Personal Injury Medical Malpractice: Plaintiff" category in 2014, 2015, 2016, 2017, 2018, 2019, 2020, 2021 and 2022 than any other law firm in Texas (*Bill Whitehurst, Chip Brees, Michelle Cheng, Jamal Alsaffar, Laurie Higginbotham and Tom Jacob)

TEXAS ROOTS

Founded in Austin with more than 40 years of trial experience.

NATIONAL REACH

National results in complex personal injury litigation.

DEEP BENCH

Many experienced lawyers ready to serve you.

SE HABLA ESPAÑOL

Our team has multiple Spanish speaking staff members.
Texas roots. National Reach.
Contact Us today.