nationwide mass shooting attorneys
Austin Mass Shooting Lawyers
In the United States, mass shootings appear in the news with distressing regularity. It seems a tragedy involving firearms and multiple casualties appears in the news on a monthly basis.
The truth is, rarely a day goes by in the U.S. without a shooting resulting in the injury or death of multiple persons by gunfire, but they just don't all make the news. These terrible events draw our attention for a few days or hours, but sadly, life continues. But for the victims of a mass shooting, life will no longer continue as before.
If you were injured or lost a loved one in such an event, contact a mass shooting attorney. A mass shooting lawsuit can serve to hold negligent parties accountable and perhaps prevent such tragedies in the future.
Representation for Mass Shooting Victims
Life is never the same again for those who are present at a mass shooting. The survivors may be catastrophically injured and unable to work and enjoy the activities they once engaged in. Shooting victims are often left with crippling emotional wounds that may never heal as well. When a violent mass shooting takes place because of a weapons manufacturer or retailer's violation of the law, the wounded often feel victimized again knowing that their injuries might have been prevented. Shooting victims may be able to obtain some measure of restitution by holding these wrongdoers accountable with the help of a mass shooting lawyer.
In addition to those who are wounded and killed in mass shootings, those who are left behind are also victims. They are no longer able to have and hold their loved ones and may be left without means of support when the family breadwinner is killed. Those whose lives have been devastated by the wrongful death of a loved one killed in a mass shooting may be able to obtain compensation for their suffering with the help of a skilled mass shooting attorney from National Trial Law.
Contact us today for a complimentary telephone consultation.
$230,000,000 $230MM Judgment: Sutherland Springs Mass Shooting - Highest Verdict and Settlement in FTCA History
$44,717,681 $44.7MM Trial Judgment: Air Force Birth Injury
$32,676,410 $32.6MM Trial Judgment: Army Birth Injury
$21,592,643 $21.5MM Trial Judgment: VA Medical Malpractice
$18,708,734 Trial Judgment Army Hospital Birth Injury
$13,690,648 Trial Judgment $13,690,648 Trial Judgment
Sutherland Springs Lawsuit
On November 5, 2017, Devin Patrick Kelley killed 26 people and wounded 20 in a mass shooting at First Baptist Church in Sutherland Springs, TX. Kelley was a former member of the U.S. Air Force who was convicted of assaulting of his wife and aggravated assault of his toddler stepson in a general court martial in 2012. In 2014, he received a bad conduct discharge from the Air Force.
Federal law prohibits anyone guilty of domestic violence from possessing, buying, or owning a firearm or ammunition. Yet, Kelley passed the FBI's National Instant Criminal Background Check (NICS) because the Air Force failed to notify the FBI of the convictions.
In 2018, the family of two of the shooting victims contacted our law firm to bring a Federal Tort Claims Act (FTCA) case against the U.S. Department of Defense and the U.S. Air Force. Since then, many others have also decided to file suit.
The store where Kelley obtained his weapons may also bear some of the liability in this case. The shooter presented a Colorado driver's license when he purchased guns at Academy Sports & Outdoors in San Antonio, TX, and there are federal laws prohibiting the sale of weapons to out-of-state residents.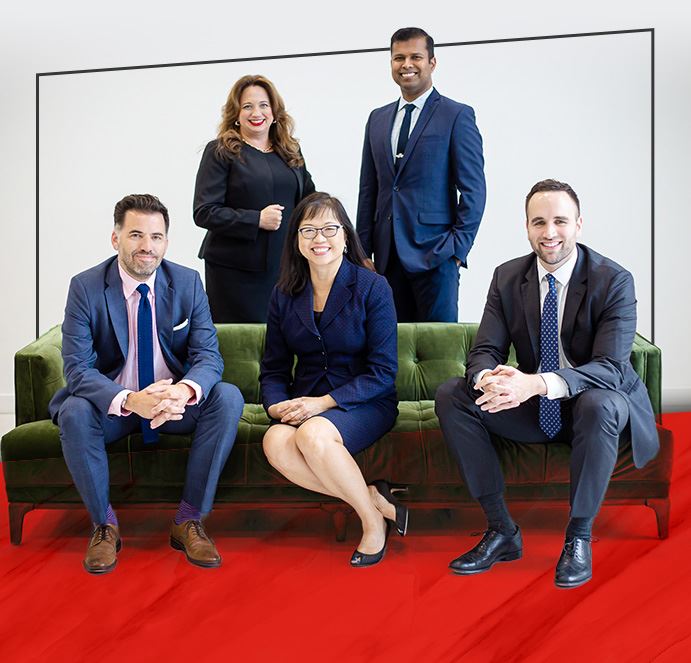 Helped me navigate an extremely complex system

"I couldn't recommend her enough."

Very impressed

"She always responded quickly and kept me informed at all times."

Instantly put us at ease.

"Words cannot fully express the amount of gratitude that we have for the both of you."

The entire team was always professional and supportive.

"Chip was always there to answer questions, calm me down and let me know everything was going to be okay!"

We are truly grateful for Jamal and his team

"After a long and lengthy process we feel secure in that we will be able to provide everything our son needs and deserves through the trusts that they set up for him."
The aftermath of a mass shooting is devastation for the victims and their families. There may be permanent injury, medical bills, funeral expenses, and the grief that accompanies the loss of a loved one. The aftermath of a shooting that never should have happened is even more painful to endure when there are tremendous financial burdens due to overwhelming unexpected expenses and loss of income. While there is no good solution, financial compensation from the negligent parties can help the victims meet their financial obligations.
If you have been the victim of a mass shooting, contact National Trial Law for a complimentary telephone consultation today.
Those injured at the First Baptist Church in Sutherland Springs or another mass shooting may seek economic damages, non-economic damages, and punitive damages. Economic damages include costs such as medical bills, lost wages, cost of future medical care, future earnings lost, and other similar costs. Non-economic damages are more difficult to quantify losses, including mental anguish, disfigurement, loss of companionship, pain and suffering, and the like.
Those who lost loved ones in the Sutherland Springs shooting (or in another similar event) may seek compensatory damages. While money cannot make up for the loss of a loved one, it can help pay for funeral expenses, and can help the family who has lost their primary breadwinner make ends meet. What sets us apart:
PEER APPROVED

More attorneys* named Super Lawyers by Thomson Reuters in the "Personal Injury Medical Malpractice: Plaintiff" category in 2014, 2015, 2016, 2017, 2018, 2019, 2020, 2021 and 2022 than any other law firm in Texas (*Bill Whitehurst, Chip Brees, Michelle Cheng, Jamal Alsaffar, Laurie Higginbotham and Tom Jacob)

TEXAS ROOTS

Founded in Austin with more than 40 years of trial experience.

NATIONAL REACH

National results in complex personal injury litigation.

DEEP BENCH

Many experienced lawyers ready to serve you.

SE HABLA ESPAÑOL

Our team has multiple Spanish speaking staff members.
Texas roots. National Reach.
Contact Us today.