Nationwide VA Medical malpractice attorneys
Veterans Affairs (VA) Hospital Medical Malpractice Lawyers
If you believe you are the victim of medical malpractice at a VA hospital, contact us immediately. Our VA lawyers have handled many types of medical malpractice cases from across the country at VA hospitals, including patient neglect, spinal cord injuries, and failures to diagnose infections, cancers, and other diseases.
Our VA medical malpractice attorneys handle many types of cases:
Failure to diagnose cancer
Misdiagnosis or incorrect diagnosis of a serious illness or disease
Surgical mistakes, including leaving equipment, tools, sponges, inside the body (sometimes called "foreign body" cases)
Delay in diagnosing cauda equina syndrome
Failure to monitor serious conditions
Wrong medication prescribed or administered
Failing to prevent falls in high-risk patients
Wrongful death caused by medical malpractice
Failure to diagnose or treat a stroke
Spinal cord injury due to surgical negligence
How Do I Sue Veterans Affairs?
To recover against the VA for VA Medical Malpractice you must first present an administrative claim against the VA before you can file suit against the United States of America. When filing suit against the United States for injuries from medical malpractice at a VA hospital, individuals must follow the strict rules of the Federal Tort Claims Act.
Steps to file suit against Veteran's Affairs under the FTCA:
Gather itemized medical bills, medical records from the VA hospital where the malpractice occurred, documentation of missed work and associated costs, estimates for cost of future medical care.
Talk with your lawyer about how your life has changed as a result of your injuries. Are there things you can no longer do for yourself? Do you experience new pain or disability? Has the injury impacted your ability to work, or your relationships?
With the help of an experienced lawyer, decide on the "sum certain" which is total damages for your claim including past and future medical bills, lost wages from missed work, future medical and attendant care needs, and pain and suffering damages such as mental anguish, pain, suffering, impairment, and disfigurement.
Present the Standard Form 95 within two years from the date the claim accrues (It's best to consult one of our VA malpractice lawyers for help with this.)
If your claim is denied, or you receive a "constructive denial" (no response after six months from the date of submission of Form 95), you can opt to file a federal tort claims lawsuit in federal court. If you do not file a lawsuit or request reconsideration of the claim within six months of denial, you lose your right to recover.
We Can File Against Any VA Hospital or Clinic
National Trial Law can assist veterans in filing medical malpractice claims against virtually any Department of Veterans Affairs (VA) hospital or medical clinic in the country. We are proud to stand up for injured veterans, no matter where they lived or what medical setting mistreated them. We know that you have enough to deal with already, so please leave your case up to us, starting by letting us handle any communications, correspondences, and filings involving the VA hospital that hurt you or a loved one.
Our team of VA hospital malpractice attorneys can handle cases against these hospitals and more:
Bassett Army Community Hospital (AK)
Camp Pendleton Naval Medical Center (CA)
Darnall Army Community Health Center (TX)
Elgin Air Force Base Hospital (FL)
Fort Campbell Medical Center (Blanchfield) (TN, KY)
Fort Stewart – Winn Army Community Hospital (GA)
General Leonard Wood Army Community Hospital
Joint Base Elmendorf-Richardson (AK)
Joint Base Lewis-McChord (WA)
Madigan Army Medical Center (WA)
Mike O'Callaghan Military Medical Center (WV)
Naval Hospital Pensacola (FL)
Naval Medical Center Portsmouth (VA)
Naval Medical Center San Diego (CA)
San Antonio Military Medical Center (TX)
Tripler Army Medical Center (HI)
Walter Reed Medical Center (DC)
Wilford Hall Medical Center (KY)
William Beaumont Medical Center (TX)
Womack Army Medical Center (NC)
$7,860,000 Settlement Army Hospital Birth Injury
$6,500,000 Settlement Air Force Hospital Birth Injury
$5,800,000 Settlement Army Hospital Birth Injury
$5,117,473.50 Trial Judgment Air Force Hospital Medical Malpractice
$5,000,000 Settlement Army Hospital Failure to Diagnose
$5,000,000 Settlement Army Hospital Failure to Diagnose
Should I File a Claim Myself?
You can file a claim yourself, but it is much better to work with an experienced VA medical malpractice lawyer. We know from reported settlements that veterans represented by lawyers recover two times (or more) as much as those who submit FTCA claims without lawyers. Attorney fees are capped under the FTCA at 20-25% of any settlement or judgment recovered on your behalf.
When an experienced VA malpractice lawyer files your FTCA claim, your attorney will
Draft Form 95 correctly from the start, avoiding time lost to correcting errors;
Emphasize details of your case that increase your likelihood of a recovery;
Help prepare additional documents should they be needed;
Retain qualified experts to bolster your claim with helpful expert reports;
Negotiate a settlement on your behalf;
Assist with claim adjustments and appeals; and
Be ready to file a lawsuit should your administrative remedies be exhausted.
Avoid claim blunders that result in forfeiture of your claim. You can lose valuable time correcting mistakes, and you don't want to squander one of the only chances that you have to recover damages. Your safest bet is to consult with one of our experienced VA attorneys. They will use their expertise in handling FTCA cases to present the best administrative claim possible for you.
Our firm has decades of experience with federal tort claims and FTCA lawsuits. Our seasoned VA lawyers have secured hundreds of millions of dollars for victims of VA hospital medical malpractice including a $21.59 million dollar trial judgment, in which our clients received $15.88 million for a medical error at a VA hospital. It is in your best interest to move quickly and contact us about your case today. You don't want to lose your right to compensation because you waited too long. The more time our law firm has to review your file and prepare your claim, the better. Call us today for a no obligation telephone consultation.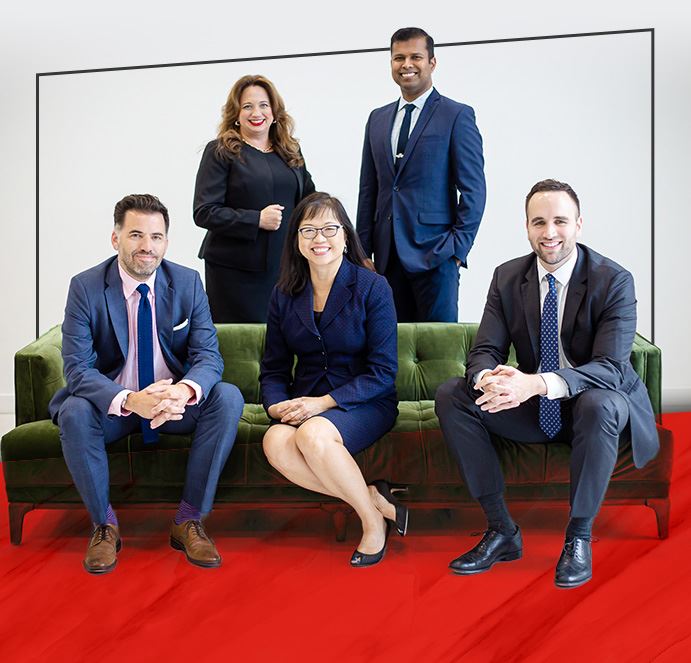 Helped me navigate an extremely complex system

"I couldn't recommend her enough."

Very impressed

"She always responded quickly and kept me informed at all times."

Instantly put us at ease.

"Words cannot fully express the amount of gratitude that we have for the both of you."

The entire team was always professional and supportive.

"Chip was always there to answer questions, calm me down and let me know everything was going to be okay!"

We are truly grateful for Jamal and his team

"After a long and lengthy process we feel secure in that we will be able to provide everything our son needs and deserves through the trusts that they set up for him."
Case Results
You can see all of our Veterans Administration lawsuits on our case results page. We also have managed to get results all across the United States. Above are some case results our VA medical malpractice lawyers have gotten against the Department of Veterans Affairs specifically.
Contact Our Attorneys
It is extremely time-consuming and expensive to pursue a complex military case, but our firm can skillfully guide you through the litigation process. Contact our attorneys today to schedule a consultation. What sets us apart:
PEER APPROVED

More attorneys* named Super Lawyers by Thomson Reuters in the "Personal Injury Medical Malpractice: Plaintiff" category in 2014, 2015, 2016, 2017, 2018, 2019, 2020, 2021 and 2022 than any other law firm in Texas (*Bill Whitehurst, Chip Brees, Michelle Cheng, Jamal Alsaffar, Laurie Higginbotham and Tom Jacob)

TEXAS ROOTS

Founded in Austin with more than 40 years of trial experience.

NATIONAL REACH

National results in complex personal injury litigation.

DEEP BENCH

Many experienced lawyers ready to serve you.

SE HABLA ESPAÑOL

Our team has multiple Spanish speaking staff members.
Texas roots. National Reach.
Contact Us today.