nationwide military medical malpractice attorneys
Military Medical Malpractice Attorneys
Army, Navy and Air Force Hospital Medical Malpractice
When a service member joins the military, he or she does so with the knowledge that—at some point during their duties—they may be required to risk their lives and health on the battlefield. Service members deserve quality medical care at the hundreds of hospitals and military medical treatment facilities (MTFs) worldwide. Unfortunately, some service members and their dependents suffer injuries or die needlessly due to negligent care by military providers.
When one of the military branch clinics or hospitals commit medical malpractice, the injured party has the right to seek damages under the Federal Tort Claims Act (FTCA). Sadly, this is not an uncommon occurrence.
Our military malpractice lawyers handle many cases each year involving catastrophic injuries suffered by medical negligence at military hospitals on Army, Navy, and Air Force bases. We have represented service men and women across the United States and their families in a variety of cases. These include brain and spinal injury, wrongful death, failure to diagnose, surgical errors, and birth injuries.
What is Military Medical Malpractice?
Medical malpractice occurs when a medical professional fails to perform their duties within the accepted standard of care, causing harm to a patient. In a medical malpractice claim, an injured patient's attorney must show that:
The patient and the medical provider had a relationship in which the provider agreed to give care and was responsible for performing their duties competently (known as duty of care).
The medical provider acted negligently or carelessly and did not adhere to the accepted standard of care during diagnosis or treatment.
The medical provider's negligence, more likely than not, caused injury, harm, or death that would not have occurred had they adhered to the standard of care.
The injury caused some sort of damages to the patient, such as physical pain, mental trauma, medical expenses, physical impairment, mental impairment, physical disfigurement, and/or lost potential for future income.
Military service members and their families can experience military medical malpractice due to the negligence of personnel at an MTF or a Veterans Administration (VA) hospital in the same manner as civilians. Negligence at the hands of military health providers can involve improper administration of medications, failure to diagnose and treat an illness, failure to provide testing, or failure to treat infections.
How Do I Sue the Military?
When filing suit against the United States for injuries from medical malpractice at a military hospital, individuals must follow the strict rules of the FTCA.
A Form 95 must be timely presented with the correct federal agency.
The Form 95 must be signed, state the nature of your claim, and include a total amount of damages, also called a "sum certain."
The Form 95 must be presented within 2 years of accrual of the claim.
Once the Form 95 has been presented to the appropriate federal agency, then you must work with the agency investigation to resolve your claim. There are a lot of pitfalls if you do not know what you are doing.
If you cannot successfully resolve the claim administratively, you have the option of filing suit so long as you file within the appropriate limitations period.
Once you have presented your Form 95, you must wait at least 6 months before you can file a federal lawsuit.
Our military medical malpractice lawyers have decades of trial experience and are able to assist you in this process. Please contact us for a free evaluation of your claim.
If you believe you are a victim of military medical malpractice, contact us today.
$7,860,000 Settlement Army Hospital Birth Injury
$6,500,000 Settlement Air Force Hospital Birth Injury
$5,800,000 Settlement Army Hospital Birth Injury
$5,117,473.50 Trial Judgment Air Force Hospital Medical Malpractice
$5,000,000 Settlement Army Hospital Failure to Diagnose
$5,000,000 Settlement Army Hospital Failure to Diagnose
Military Hospital Facilities
Our military malpractice lawyers have received settlements or judgments for our clients for negligence at military hospitals across the country. Some examples are shown below. If your facility is not listed below, don't worry. This is only a sampling of the many military hospitals that can be held liable for their medical errors via the FTCA. Our federal malpractice attorneys have decades of experience fighting for victims of medical malpractice at military hospitals across the nation. Reach out to us for a free consultation and we will help you determine if you have a case.
Army Hospital Medical Facilities
Our lawyers have successfully secured Army medical malpractice settlements or judgments for our clients against the following medical facilities:
Blanchfield Army Community Hospital (BACH), Fort Campbell, Kentucky (located on the state border between Kentucky and Tennessee).
Brook Army Medical Center, BAMC, (known now as the San Antonio Military Medical Center, SAMMC), in San Antonio, Texas
Darnall Army Community Hospital, Fort Hood, Texas (near the Killeen area)
El Paso Beaumont Army Medical Center, El Paso, Texas
Evans Army Community Hospital, Fort Carlson, Colorado
Fort George Meade Kimbrough Army Hospital, Ft. George Meade, Maryland
Fort McPherson Army Medical Center, Army Health Clinic, Atlanta, Georgia
General Leonard Wood Army Community Hospital, Fort Leonard Wood, Missouri
Ireland Army Community Hospital, Fort Knox, Kentucky
Madigan Army Medical Center, Joint Base Lewis-McChord, Washington
Tripler Army Medical Center, Honolulu, Hawaii
Walter Reed National Military Medical Center, in Bethesda, MD serving the greater Washington, DC area
Winn Army Community Hospital, Fort Stewart, Georgia
If you have been the victim of Army medical malpractice at one of the above health care facilities, our federal malpractice attorneys can help you navigate the complex FTCA system to seek compensation for your injuries.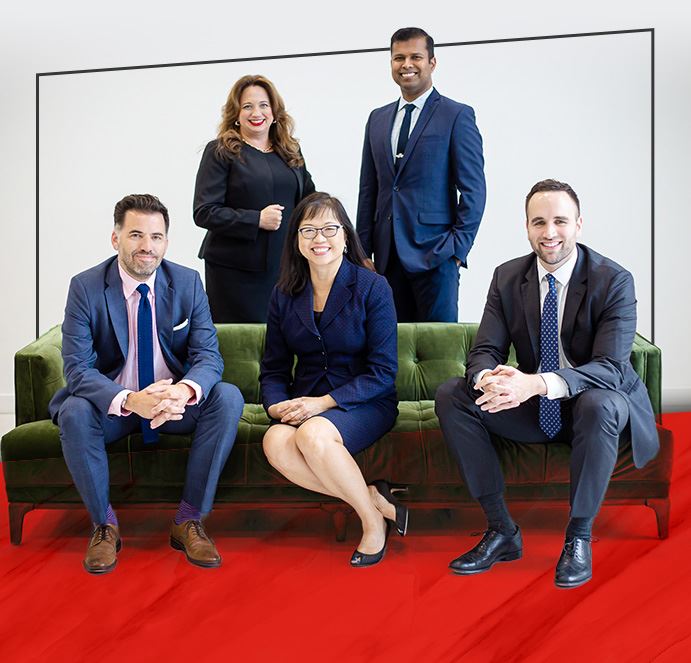 Helped me navigate an extremely complex system

"I couldn't recommend her enough."

Very impressed

"She always responded quickly and kept me informed at all times."

Instantly put us at ease.

"Words cannot fully express the amount of gratitude that we have for the both of you."

The entire team was always professional and supportive.

"Chip was always there to answer questions, calm me down and let me know everything was going to be okay!"

We are truly grateful for Jamal and his team

"After a long and lengthy process we feel secure in that we will be able to provide everything our son needs and deserves through the trusts that they set up for him."
Naval Hospitals & Medical Centers
Here are some of the facilities against which we have brought successful Navy medical malpractice cases and have secured settlements or judgments for our clients:
Camp Pendleton Naval Hospital, Camp Pendleton, California
Lemoore Naval Hospital, Lemoore, CA
Memphis, Tennessee Navy Clinics
Pensacola Naval Hospital, Pensacola, Florida (in resource sharing agreement with Fort Walton Beach Hospital)
Naval Medical Center Portsmouth, Portsmouth, Virginia
Naval Medical Center San Diego, Bob Wilson Naval Hospital ("Balboa Hospital"), San Diego, California
If you are suffering due to the effects of Navy medical malpractice, we can help you file an FTCA claim. Contact us today for a complimentary telephone consultation.
Air Force Medical Centers
We were able to bring Air Force medical malpractice claims against the following facilities and successfully secure settlements or judgments for our clients:
David Grant US Air Force Medical Center, Travis Air Force Base, California
Lackland Air Force Base, Wilford Hall Medical Center and Ambulatory Surgical Center, Lackland AFB, Texas (serving the San Antonio area)
Malcolm Grow USAF Medical Center, (79th Medical Wing) Andrews Air Force Base, Joint Base Andrews, Maryland.
McConnell Air Force Base, Wichita, Kansas
Patrick Air Force Base, Florida
Seymour Johnson Air Force Medical Center, Goldsboro, North Carolina
Wilford Hall Medical Center, San Antonio, Texas
If your life has been changed by Air Force medical malpractice, our federal malpractice attorneys can help with your FTCA claim. Contact us for more information.
Should I File an Administrative Claim Myself?
It is usually better if you work with a law firm to present your administrative claim. There are many details of the law that a non-lawyer may not be aware of in presenting an administrative claim. You can lose valuable time correcting mistakes, or may use up one of the two chances that you have to present a claim administratively.
Your safest bet is to consult with a law firm experienced in handling FTCA cases and work with them to present the best administrative claim possible. Don't delay because the more time your law firm has to review the file and prepare your claim before the statute of limitations expires, the better.
Case Results
You can look at our case results to see our success in states across the United States. Our military medical malpractice lawyers have significant experience in bringing successful cases against the Air Force, Army, Navy, and the VA and our firm has won recoveries for clients all over the United States, from Washington state to New Hampshire, from Florida to California.
Contact Our Attorneys
It is extremely time-consuming and expensive to pursue a complex military case, but our firm can skillfully guide you through the litigation process. Contact our attorneys today to schedule a consultation. What sets us apart:
PEER APPROVED

More attorneys* named Super Lawyers by Thomson Reuters in the "Personal Injury Medical Malpractice: Plaintiff" category in 2014, 2015, 2016, 2017, 2018, 2019, 2020, 2021 and 2022 than any other law firm in Texas (*Bill Whitehurst, Chip Brees, Michelle Cheng, Jamal Alsaffar, Laurie Higginbotham and Tom Jacob)

TEXAS ROOTS

Founded in Austin with more than 40 years of trial experience.

NATIONAL REACH

National results in complex personal injury litigation.

DEEP BENCH

Many experienced lawyers ready to serve you.

SE HABLA ESPAÑOL

Our team has multiple Spanish speaking staff members.
Texas roots. National Reach.
Contact Us today.