NATIONWIDE MILITARY MEDICAL MALPRACTICE ATTORNEYS
National Military Birth Injury Attorneys
Nationwide Representation for Military Birth Injury Claims
Is it important to hire a seasoned legal professional if you have a malpractice case against the U.S. Army, Navy, or Air Force? In two words, critically important. The journey from the delivery room to the courtroom is a long, complicated one. The attorney you hire can be the difference between obtaining lifetime benefits for your child and losing your case. It may be the most important decision you make concerning your child's lifetime care.
Why should you hire our national military birth injury lawyers? Our team at National Trial Law has decades of experience and is committed to making a difference in the lives of our clients. We have successfully obtained substantial recoveries and lifetime benefits for families coast-to-coast. In fact, we have secured some of the largest judgments and settlements for children with birth injuries in the history of the Federal Tort Claims Act. Our team understands how to strategically approach these high-stakes cases and will leverage our extensive resources and vast professional network to fight for the optimal outcome your family deserves.
You owe our firm no fees unless we win, so schedule a free case evaluation by calling (833) 913-1885 or contacting us online today. Se habla español.
Birth Injuries Are Twice as Likely to Happen in Military Hospitals
According to the New York Times, birth injuries are statistically twice as likely to occur in military hospitals than in civilian hospitals. That means the more than 50,000 babies born in military hospitals each year are twice as likely to suffer a birth injury. That same New York Times analysis also found that mothers were roughly 15% more likely to suffer injuries in military hospitals when forceps are used to assist with delivery.
A Pentagon study conducted in 2012 found that pregnant mothers in 40% of military hospitals were more likely to hemorrhage during childbirth when compared to civilian hospitals. In 2012, approximately 2,500 cases of maternal hemorrhage were reported in military healthcare facilities, a startling figure that greatly exceeds the 760 instances of maternal hemorrhage reported in civilian hospitals that same year. Maternal hemorrhage can lead to hysterectomies and can even be fatal.
In 2011, 5 in every 1,000 babies born at military hospitals suffered some kind of birth trauma. The national average is less than half that rate.
The bottom line is, while military hospitals no doubt strive for patient safety, they often fall short. From 2006 to 2010, the government paid an annual average of more than $100 million in military malpractice claims involving surgical, maternity, and neonatal care. The Congressional Budget Office estimates that the annual payout would triple if active-duty service members were not barred from suing the government for injuries incident to service.
If you or a family member was injured in labor and delivery at a military hospital, it is important to speak to a legal professional experienced in both birth injury and FTCA cases as soon as possible. The FTCA statute of limitations requires claims to be presented within two years of the date of negligence, which is usually an infant's date of birth in many birth injury cases. If you have questions or think you may have a case, we encourage you to collect copies of all prenatal, labor, and delivery records and get in touch with our national military birth injury attorneys today.
$7,860,000 Settlement Army Hospital Birth Injury
$6,500,000 Settlement Air Force Hospital Birth Injury
$5,800,000 Settlement Army Hospital Birth Injury
$5,117,473.50 Trial Judgment Air Force Hospital Medical Malpractice
$5,000,000 Settlement Army Hospital Failure to Diagnose
$5,000,000 Settlement Army Hospital Failure to Diagnose
The Importance of the Administrative Claim in Military Birth Injury Cases
Hiring a lawyer who is not familiar with the intricacies of the FTCA claims process can result in disaster and an inability to secure compensation. A successful birth injury claim brought against a military healthcare provider must begin with the timely presentation of an administrative claim to the Army, Navy, or Air Force. A case often does not stop here, but it can certainly be lost here.
If your legal representation does not properly present your administrative claim, it may affect the outcome of your case. Our team at National Trial Law has presented hundreds of administrative claims to the Army, Navy, and Air Force.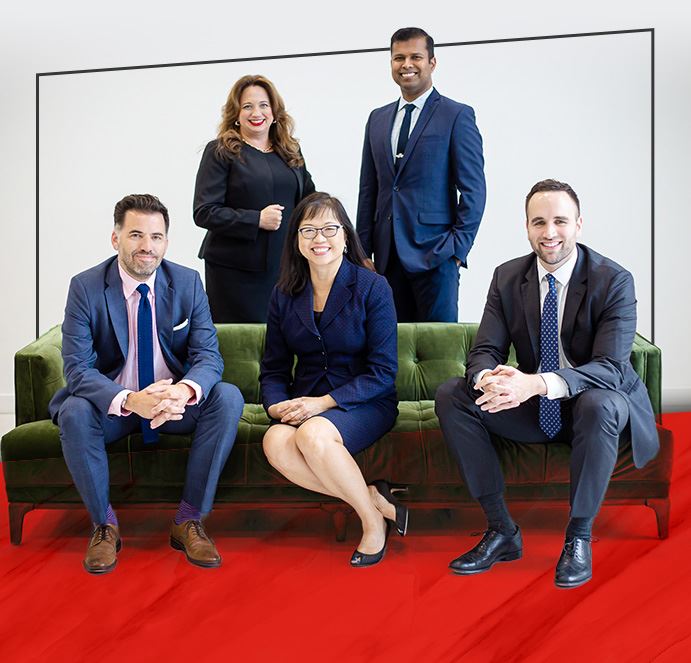 Helped me navigate an extremely complex system

"I couldn't recommend her enough."

Very impressed

"She always responded quickly and kept me informed at all times."

Instantly put us at ease.

"Words cannot fully express the amount of gratitude that we have for the both of you."

The entire team was always professional and supportive.

"Chip was always there to answer questions, calm me down and let me know everything was going to be okay!"

We are truly grateful for Jamal and his team

"After a long and lengthy process we feel secure in that we will be able to provide everything our son needs and deserves through the trusts that they set up for him."
Litigating Birth Injury Cases in Federal Court
If a case is not resolved administratively with a pre-suit settlement, the next step is to file a lawsuit in federal court and litigate the claim. Litigating a birth injury case is a complex and expensive process, often costing hundreds of thousands of dollars, that few legal professionals can successfully navigate or finance. Our law firm is prepared to take on the case expenses at no risk to our clients, who never owe attorney's fees unless we recover on their behalf. We have the resources to level the playing field between your family and the seemingly limitless assets of the Army, Navy, or Air Force.
Leveraging Medical Experts to Strengthen Your Case
When litigating a birth injury case, our firm searches for top experts to testify on behalf of our clients. These experts can include obstetricians, maternal-fetal specialists, neonatologists, perinatologists, pediatric neurologists, pediatric neuro-radiologists, placental pathologists, labor and delivery nurses, physical rehabilitation doctors, life care planners, and economists. We always seek esteemed providers and optimal evidence to build a multimedia trial presentation that tells your story in the most compelling way possible.
Our firm also employs a full-time, in-house labor and delivery charge nurse to help review and prepare our complex birth injury cases. RN Aline Jordan began working in Labor and Delivery at Brackenridge Hospital, a Level 3 teaching facility in Austin. Over the ensuing seven years, she became the charge nurse on the night shift and participated in the creation of policies and procedures as well as in-house services. Her next move was to the Regional Neonatal Intensive Care Unit at Seton Hospital, where she learned how to deliver care to the sickest of newborns. She followed two of her primary care babies home and continued to provide them with in-home pediatric care over the next few years. She now proudly serves as a member of our firm's staff.
Game-Changing Appellate Experience
Our national military birth injury lawyers have extensive experience handling appeals in these cases. Our team has argued birth injury and medical malpractice appeals before the 4th, 5th, 6th, 9th, and 10th Circuits. We have represented clients before both the Texas Supreme Court and the United States Supreme Court. Beyond obtaining historic recoveries and lifetime benefits for our clients on appeal, our legal professionals have secured crucial victors that reverse decades of precedent, allowing children of military families access to courts that were previously denied.
Many lawyers have never handled an appeal. Our attorneys have shaped the law in appellate courts to help families affected by military birth injuries, and we have been hired by other firms to argue appeals because of our track record of successfully handling FTCA claims.
Do Not Delay. Time Is Limited.
We view serving military families impacted by birth injuries as our calling, and our firm is standing by to serve you during this difficult time, no matter where you are. No case is too complex for us. You will lose your right to take legal action if you wait too long, so do not wait to discuss your case with our national military birth injury attorneys.
If you have a child with a birth injury and suspect that an Army, Navy, or Air Force provider may be responsible, call (833) 913-1885 or contact us online before time runs out to bring your claim. What sets us apart:
PEER APPROVED

More attorneys* named Super Lawyers by Thomson Reuters in the "Personal Injury Medical Malpractice: Plaintiff" category in 2014, 2015, 2016, 2017, 2018, 2019, 2020, 2021 and 2022 than any other law firm in Texas (*Bill Whitehurst, Chip Brees, Michelle Cheng, Jamal Alsaffar, Laurie Higginbotham and Tom Jacob)

TEXAS ROOTS

Founded in Austin with more than 40 years of trial experience.

NATIONAL REACH

National results in complex personal injury litigation.

DEEP BENCH

Many experienced lawyers ready to serve you.

SE HABLA ESPAÑOL

Our team has multiple Spanish speaking staff members.
Texas roots. National Reach.
Contact Us today.