Nationwide Birth Injury Lawyers
Austin Birth Injury Attorneys
Representing Victims of Birth Injuries and Their Families Across The U.S.
Tragically, birth injuries occur every day in Texas hospitals. They may happen because of a failure to diagnose a condition, a failure to promptly respond to an emergency situation, a misuse of medical equipment, or one of any other number of causes. When a healthcare provider's negligence leads to a serious birth injury, the resulting personal and financial consequences sustained by families caring for harmed infants and children can be catastrophic.
If you believe that your infant was injured by a medical mistake, you should immediately get in touch with our team at National Trial Law. Our trial-tested Austin birth injury lawyers have decades of experience advocating for families in these unimaginably difficult situations. We will fight aggressively and with full dedication to get you and your family the just compensation needed to cover the losses incurred and manage the challenges you face. Our firm has secured significant favorable outcomes for our clients in these matters, including in cases involving military birth injuries, and we know what it takes to get results.
You pay no fees unless we win, so request a free case evaluation by calling (833) 913-1885 or contacting us online today. Se habla español.
How Birth Injuries Happen
Birth injuries can happen naturally due to an infant's large size, an infant's positioning, the mother's pelvis size or shape, prematurity, prolonged labor, and other factors. Medical professionals can dramatically reduce the risk of birth injuries by providing the appropriate prenatal care. If this care is not administered, or if critical errors are made during labor or delivery, avoidable birth injuries may result.
The unfortunate reality is that many birth injuries are the direct result of medical malpractice. A negligent care provider may fail to adequately monitor the mother and their infant during pregnancy or fail to take the appropriate action when red flags are encountered. They may also fail to competently perform their duties during labor or delivery.
Our Austin birth injury attorneys are prepared to represent you and your family in cases involving:
What Is Pitocin or Oxytocin Hyperstimulation?
Pitocin is the brand name of the chemical oxytocin. Oxytocin is a chemical that a woman's body releases during childbirth that triggers contractions. Pitocin is a drug designed to increase contractions in a woman in labor. It may be used to induce or augment labor. Doctors and nurses must monitor the administration of the drug to ensure that the mother is not having too many contractions, contractions too frequently, or contractions that last too long. These potential contraction complications are sometimes called "uterine hyperstimulation" or "uterine tachysystole."
Contractions may decrease or stop the flow of oxygenated blood to the baby. Because the mother is the only source of the infant's oxygen, decreasing or stopping the flow of oxygenated blood can have devastating effects. If prolonged, the baby may suffer a permanent birth injury. If a healthcare provider does not properly monitor the administration of Pitocin or oxytocin within the standard of care and the resulting uterine hyperstimulation causes a birth injury, you likely have a case and should immediately discuss your situation with one of our attorneys.
Who Can Be Held Responsible for a Birth Injury?
Any licensed healthcare practitioner who commits medical malpractice that causes injury to your baby at the time of their birth can be held responsible for a birth injury. This means you may be able to take legal action against a physician, physician's assistant, registered nurse, nurse practitioner, certified nursing assistant (CNA), or any other provider who acted negligently. Additionally, the hospital or healthcare facility where your child's birth took place can often be held responsible if its employees' negligence led to birth injuries.
Ascertaining liability is not always easy in these cases. Regardless of who you feel is responsible, you should have our seasoned team of legal professionals at National Trial Law review your medical records. We can determine which individuals and institutions can be held accountable.
How Long Do I Have to File a Birth Injury Lawsuit?
The time limits concerning birth injury lawsuits are somewhat complicated. In Texas, in a case against a non-government provider, the parents of the child own the claims for the child's medical care until the child turns 18 and have the right to file a claim to recover those damages. Generally, this claim must be brought within two years of the child's birth. The injured child has a separate claim that must be brought within 10 years of the child's birth, regardless of when the injury was discovered.
Different rules may apply for birth injuries that occur in government-owned or government-operated healthcare facilities or if the birth involved a government employee. If the provider is a military provider or a federally funded clinic, you must present an administrative claim within two years of the child's birth before filing suit, and there is no tolling the statute of limitations for minors. In these instances, you may be required to send a notice letter within six months of the date your child was born. To avoid missing a crucial deadline and losing your right to seek compensation, you should discuss your case with our team as soon as you learn about your child's birth injury.
Will We Have to Go to Court as Part of a Birth Injury LawsuiT?
Not necessarily. If we determine your case is viable, we will file a birth injury lawsuit on your behalf. The medical provider may offer to settle the case to avoid having to go to trial. Should this occur, we will bring the settlement offer to you for your consideration, discuss your options, and advise whether we think accepting is prudent. You may accept the monetary settlement offer, attempt to negotiate a different settlement (including a higher amount), or reject the offer and proceed to trial. Keep in mind that not all healthcare providers will necessarily offer settlements, even in the face of undeniable evidence. If a settlement is not offered or you choose not to accept, you will most likely have to go to court as part of your birth injury lawsuit, but we will be there to support and guide you every step of the way.
How a Birth Injury Lawyer Can Help You Recover Damages
Birth injury cases are generally complicated. In order for a plaintiff to recover compensation, there must be proof that a healthcare provider failed to meet a certain standard of care, and that this failure caused your child's injuries. Healthcare providers and institutions devote extensive resources to protecting themselves in these scenarios. A highly skilled and knowledgeable attorney can conduct the type of investigation needed to obtain the truth.
Our Austin birth injury lawyers have national trial experience handling complex, high-stakes cases. We have the knowledge, resources, and drive to conduct thorough and complete investigations. Our team will carefully evaluate every piece of evidence in your case to determine who is at fault.
Once we determine liability, we will fight aggressively and tirelessly to get your family just compensation for:
Past, current, and future medical expenses
Your child's pain and suffering
Your child's lost earning capacity
Your child's physical and/or mental impairment
Your child's disfigurement
Loss of consortium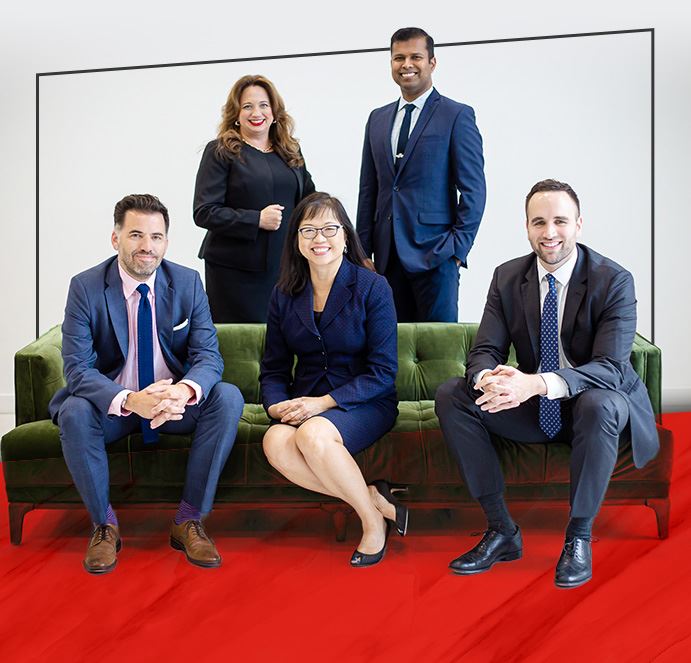 Helped me navigate an extremely complex system

"I couldn't recommend her enough."

Very impressed

"She always responded quickly and kept me informed at all times."

Instantly put us at ease.

"Words cannot fully express the amount of gratitude that we have for the both of you."

The entire team was always professional and supportive.

"Chip was always there to answer questions, calm me down and let me know everything was going to be okay!"

We are truly grateful for Jamal and his team

"After a long and lengthy process we feel secure in that we will be able to provide everything our son needs and deserves through the trusts that they set up for him."
Success Stories: Navy Hospital Settles Placental Abruption Cases
A Navy hospital settled two placental abruption cases thanks to legal action our firm took on behalf of infants with serious birth injuries. Charlotte Carman, 37 weeks pregnant, sought care for heavy, sudden onset vaginal bleeding at the Labor and Delivery Emergency Room at the Naval Medical Center in Portsmouth, Virginia. Mrs. Carman vomited twice and was bleeding profusely, but the Naval Medical Center hospital desk personnel would not allow her any medical care until a large amount of paperwork was completed to their satisfaction. Mrs. Carman informed the desk personnel that her husband had dropped her off while he parked the car, that he was on hospital premises and en route, and could complete the necessary paperwork. She also informed the desk personnel that she had delivered three other children and felt something was terribly wrong. She was still refused any care for almost 20 minutes, at which point she completed the paperwork. When Mrs. Carman was finally evaluated, the initial fetal heart tracing showed fetal bradycardia, which is a dangerously low fetal heart rate that signals the baby is in distress. An emergency C-section was performed, and her son was unfortunately born with a profound brain injury.
The providers at the Naval Medical Center Portsmouth were negligent in failing to recognize the obstetric emergency of placental abruption. The Navy settled the claim for $3,000,000, with clients receiving $2,322,359 as well as lifetime benefits for the child.
In a second case, Michelle Holweger was admitted to the Labor and Delivery Emergency Room at the Naval Medical Center Portsmouth in her third trimester with severe lower abdominal cramping. Although the fetal heart rate monitor showed minimal to no variability in the fetal heart rate, a sign of ongoing fetal distress, over an hour and forty minutes went by without any intervention or investigation as to the cause of the troubling pattern. When Mrs. Holweger was finally given an emergency c-section, it was discovered that she had a complete placental abruption, which deprived her baby of oxygen and resulted in the infant suffering from severe hypoxic-ischemic encephalopathy. The Navy settled her claim for $2,300,000, with the clients receiving $1,623,930 and lifetime benefits for the child.
If you are in your third trimester and experience abdominal pain, vaginal bleeding, back pain, uterine tenderness, and/or rapid contractions, there is a possibility that you are suffering a placental abruption and should not wait to seek emergency medical care. If care providers failed to promptly diagnose or treat this condition, resulting in an avoidable birth injury, you should reach out to our law firm. We are familiar with this condition and can fight to get your family justice.
Pursuing a complex medical negligence case is challenging and time-consuming, but our Austin birth injury attorneys are ready to provide comprehensive, compassionate guidance throughout each stage of the litigation process. Call (833) 913-1885 or contact us online to get started. What sets us apart:
PEER APPROVED

More attorneys* named Super Lawyers by Thomson Reuters in the "Personal Injury Medical Malpractice: Plaintiff" category in 2014, 2015, 2016, 2017, 2018, 2019, 2020, 2021 and 2022 than any other law firm in Texas (*Bill Whitehurst, Chip Brees, Michelle Cheng, Jamal Alsaffar, Laurie Higginbotham and Tom Jacob)

TEXAS ROOTS

Founded in Austin with more than 40 years of trial experience.

NATIONAL REACH

National results in complex personal injury litigation.

DEEP BENCH

Many experienced lawyers ready to serve you.

SE HABLA ESPAÑOL

Our team has multiple Spanish speaking staff members.
Texas roots. National Reach.
Contact Us today.