NATIONWIDE BIRTH INJURY LAWYERS
Austin Birth Trauma Attorneys
Representing Victims of Birth Trauma Malpractice and Their Families Across Texas
Traumatic birth injuries are the result of excessive physical force being exerted on a newborn's body during labor and delivery. These injuries are often caused by the misuse of medical devices designed to assist with childbirth, including forceps and vacuum extractors. Doctors have a duty to their patients to understand how to safely use these tools and make every effort to avoid harm to the mother or child. When this duty is violated, they commit medical malpractice, and victims have the right to compensation.
At National Trial Law, we have aggressively represented families impacted by birth injuries for over 50 years. We have Texas roots with national reach, and our 40 years of trial experience have allowed our Austin birth trauma lawyers to secure countless successful case results for our clients. If your child sustained traumatic birth injuries due to the negligence of one or more healthcare providers, we are ready to help you explore your legal options and fight to get you the compensation you need to cover medical expenses and other losses. We are also prepared to take on cases involving traumatic birth injuries that occurred in military hospitals on a nationwide basis.
We do not charge legal fees unless we recover on your behalf, so contact us online or call (833) 913-1885 to schedule a complimentary case evaluation today. Se habla español.
How Traumatic Birth Injuries Happen
When a baby is struggling to navigate the birth canal during delivery, care providers may rely on one of several medical instruments to facilitate and hasten the process. While these tools may be necessary if labor has stalled and the baby is not progressing, they are not always used appropriately or safely, leading to tragic and avoidable consequences.
Our Austin birth trauma attorneys can represent your family in cases involving:
Forceps injuries. Forceps are tongs used to reorient the infant's head before extracting the child from the birth canal. Some level of force is necessary to remove the baby, but too much traction or improper positioning can cause spinal cord injuries, brain damage, hemorrhages, and/or brain bleeds.
Vacuum injuries. Using a vacuum extractor to assist with delivery involves placing a suction cup on the baby's head to pull them through and out of the birth canal. Like with forceps, using too much force can cause injuries, including brachial plexus injuries, brain bleeds, and lacerations.
Exerting too much force when utilizing either forceps or a vacuum extractor can lead to the baby suffering cerebral palsy, hypoxic-ischemic encephalopathy, seizures, and other adverse health outcomes. The use of forceps and vacuum extractors can also injure the mother.
Injuries a mother may sustain when forceps are used include:
Vaginal or rectal tears
Pelvic organ prolapse
Uterine rupture
Bladder injuries
Blood clots in the legs or pelvis area
Injuries a mother may suffer when a vacuum extractor is used include:
Vaginal tears
Pelvic pain
Postpartum bleeding
Incontinence
Doctors are trained in determining when to employ these instruments and how to handle them correctly and safely. If their use does lead to injury in the infant, one or more providers may have committed medical malpractice, and you should discuss your options with a legal professional right away.
Recovering Damages for Traumatic Birth Injuries in Texas
When children sustain traumatic birth injuries caused by medical negligence, their parents have a right to take legal action and seek damages on their behalf, but they must file a lawsuit against the responsible parties before the statute of limitations expires. In Texas, parents usually have two years from the date of the negligent act (often their child's date of birth) to initiate the legal process.
Not all birth trauma injuries will be immediately obvious. While a brain bleed or lacerations will be immediately detectable, a condition like cerebral palsy may not be. In these scenarios, the state's discovery rule applies. Under this rule, Texas parents will typically get two years from the date a health condition caused by medical malpractice is diagnosed. Texas does impose a 10-year statute of repose, which prevents parents from filing a lawsuit for birth injuries after their child turns 10, no matter when the condition is diagnosed.
You will be unable to recover any damages if you wait too long to bring a claim. By getting in touch with our team at National Trial Law as soon as you learn your child has suffered a traumatic birth injury, you can rest easy knowing we are aware of the intricacies of the legal process and will ensure you do not miss a crucial deadline.
Our Austin birth trauma lawyers will fight to get your family just compensation for all economic and non-economic damages, including:
Past, current, and future medical expenses for the child and/or mother
Your child's special needs and education
Pain and suffering suffered by the child and/or mother
The child's and/or mother's lost earning capacity
Your family's lost income
Loss of consortium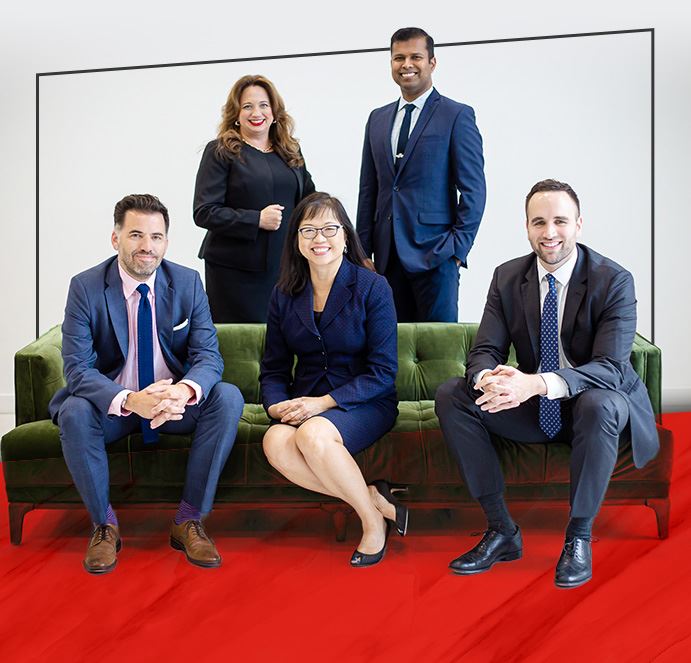 Helped me navigate an extremely complex system

"I couldn't recommend her enough."

Very impressed

"She always responded quickly and kept me informed at all times."

Instantly put us at ease.

"Words cannot fully express the amount of gratitude that we have for the both of you."

The entire team was always professional and supportive.

"Chip was always there to answer questions, calm me down and let me know everything was going to be okay!"

We are truly grateful for Jamal and his team

"After a long and lengthy process we feel secure in that we will be able to provide everything our son needs and deserves through the trusts that they set up for him."
Frequently Asked Questions about Birth Trauma in Texas
How Common Are Forceps Injuries During Birth?
The use of forceps has been trending downward as the frequency of C-sections has risen. When forceps are utilized, they are known to pose significant risks, which your doctor should discuss with you before proceeding with their use. Some research has shown that despite the risks associated with C-sections, that procedure is often safer than using forceps to facilitate delivery.
Again, keep in mind that using forceps during labor and delivery can also lead to injury to the mother, not just the child. A study conducted by the Canadian Medical Association Journal found that, as of 2014, approximately 26.5% of first-time mothers experienced obstetrical trauma after forceps were used to aid in childbirth.
How Common Are Vacuum Injuries During Birth?
Vacuum extractors are generally considered to be safer than forceps, but they still cause thousands of traumatic birth injuries each year. Because of their inherent risks, they should only be used in extremely specific circumstances, and your doctor should inform you of these risks before employing the tool. In many scenarios, a C-section will be more prudent.
When Should Forceps or a Vacuum Extractor Be Used During Birth?
Neither forceps nor a vacuum extractor should generally not be your provider's first choice when evaluating how to approach labor and delivery. These tools should only be considered when certain criteria are met. Even then, providers should inform you of the benefits and risks of using these instruments. Providers must also be confident in their skills and ability to use these tools accurately and safely.
Forceps or vacuum extractors should typically only be contemplated in the following scenarios:
There are signs of fetal distress
Labor has become prolonged with little to no progress
The mother has become sufficiently physically exhausted
The mother has a health condition that prevents them from safely pushing
How Do You Prove Fault in a Birth Trauma Lawsuit?
To prevail in a birth trauma lawsuit, you must demonstrate that the medical provider who injured you and/or your child through the use of forceps or a vacuum extractor deviated from the expected standard of care they owed you as a patient. In practice, this means you must show your doctor acted in a way that another reasonable medical professional would not have in the same or a substantially similar situation. For example, a doctor who elected to use forceps in a scenario where they were patently not warranted likely deviated from the expected standard of care.
You must also show you or your child suffered damages (such as physical injuries and adverse health conditions) as a direct result of their medical negligence. Our Austin birth trauma attorneys understand how to prove medical malpractice and can work with you to build a strong, convincing claim.
When your child sustains traumatic birth injuries due to the negligent use of forceps or a vacuum extractor, your family deserves justice. Call (833) 913-1885 or contact us online to learn more about what our firm can do to help you hold responsible parties accountable. What sets us apart:
PEER APPROVED

More attorneys* named Super Lawyers by Thomson Reuters in the "Personal Injury Medical Malpractice: Plaintiff" category in 2014, 2015, 2016, 2017, 2018, 2019, 2020, 2021 and 2022 than any other law firm in Texas (*Bill Whitehurst, Chip Brees, Michelle Cheng, Jamal Alsaffar, Laurie Higginbotham and Tom Jacob)

TEXAS ROOTS

Founded in Austin with more than 40 years of trial experience.

NATIONAL REACH

National results in complex personal injury litigation.

DEEP BENCH

Many experienced lawyers ready to serve you.

SE HABLA ESPAÑOL

Our team has multiple Spanish speaking staff members.
Texas roots. National Reach.
Contact Us today.