NATIONWIDE BIRTH INJURY LAWYERS
Austin C-Section Malpractice Attorneys
Representing Victims of C-Section Malpractice Across Texas
While cesarian sections, or "C-sections," are increasingly common in modern obstetrics, it is important to remember that the procedure requires attentive care before, during, and after delivery. Missteps in any part of the process, as well as failing to perform a timely C-section or performing an unnecessary C-section, can lead to serious birth injuries and long-term medical complications for both the mother and their infant. All too often, these preventable errors are caused by medical malpractice.
If you or your child were injured because of C-section malpractice, you need seasoned legal advocates who can help you hold responsible parties accountable and secure the compensation you need to cover the resulting medical and financial consequences. In addition to our decades of experience, our Austin C-section malpractice lawyers have Texas roots with national reach. We routinely utilize our extensive knowledge, resource, and professional network to provide our clients with comprehensive, results-oriented representation. Our team at National Trial Law is trial-tested and will stop at nothing to secure the best possible outcome in your case.
You owe no legal fees unless we prevail, so contact us online or call (833) 913-1885 to schedule a complimentary case evaluation today. Se habla español.
Types of C-Section Malpractice
C-sections save lives on a daily basis. Vaginal birth is not always a safe option for the mother and child, so this vital procedure may be planned in advance or become necessary if there are unforeseen complications, including a medical emergency.
Obstetricians are trained to recognize when a C-section is or is not needed as well as how to safely perform the procedure. They may commit medical malpractice when they do not meet the standard of care when deciding whether to proceed with a C-section or in carrying out the procedure.
Our Austin C-section malpractice attorneys can represent your family in cases involving:
A failure to perform a necessary C-section. Care providers must monitor and assess the health of a fetus before they are born and determine whether vaginal birth is practical. If a provider fails to recognize conditions and factors that signal a C-section should be pursued in lieu of national childbirth and the mother and/or child is injured in the consequent vaginal birth, the provider likely acted negligently. Providers must also act with urgency when there are detectable indicators of a problem, such as fetal distress, that should prompt an emergency C-section. Failing to act in a timely manner can constitute medical malpractice if a delayed C-section results in avoidable injuries, such as brain damage or cerebral palsy in the infant. In some cases, failing to perform a demonstrably needed C-section can be fatal for both the mother and their child.
An unnecessary C-section. Though a C-section can be a lifesaving procedure, it does not come without risks. Newborns are at a higher risk of respiratory conditions, infections, and neonatal intensive care unit stays when they are born through this surgery. Mothers are at a higher risk of blood clots, infections, and hemorrhage. Providers are trained to recognize when the procedure is absolutely necessary and when it is not, and they may commit medical malpractice when they elect to perform an unwarranted C-section that harms the mother and/or child.
A botched C-section. No C-section is entirely without risk, but providers still have a duty to perform the procedure within a standard of care. They may fail to meet this standard of care if the mother sustains broken bones, lacerated internal organs, or infections or sepsis as a result of an improperly closed wound. An improperly performed C-section may also result in the newborn suffering lacerations or oxygen deprivation.
Recovering Damages for C-Section Malpractice in Texas
To secure economic and non-economic damages for C-section malpractice, you must start the legal process before the applicable deadline. In Texas, parents have the right to sue negligent healthcare providers on behalf of their children when they suffer birth injuries. Parents must generally file a lawsuit within two years of the date of the negligence, typically the child's date of birth. If a birth injury does not become apparent until later, parents have two years from the date of diagnosis (or the date the injury should have been reasonably diagnosed) to bring a claim. A 10-year statute of repose applies, meaning parents must take legal action before their child's 10th birthday, no matter when the birth injury was discovered.
The same two-year statute of limitations and the 10-year statute of repose apply to injuries sustained by the mother due to C-section malpractice. You lose your ability to seek damages if you wait too long, so do not wait to discuss your options with our team at National Trial Law.
Our Austin C-section malpractice lawyers will fight to get your family compensation for all losses, including:
Past, current, and future medical expenses for the child and mother
Your child's special needs and education
Pain and suffering suffered by the child and mother
The child's and mother's lost earning capacity
Your family's lost income
Loss of consortium
Frequently Asked Questions about C-Section Malpractice in Texas
How Common Is C-Section Malpractice?
C-section injuries affecting newborns and mothers are frighteningly common. They statistically occur in approximately 12% of C-sections performed. Many of these injuries are preventable and are the result of medical malpractice.
When Is a C-Section Medically Necessary?
Some mothers elect to have C-sections instead of vaginal births. Not all mothers get a choice, as there are situations where performing a C-section may be the best available option for protecting both their health and safety and that of their children.
There are several reasons a C-section may be necessary, including:
Fetal distress
Prolonged labor
Abnormal positioning of the baby
Placenta problems
Multiple babies (twins or triplets)
A chronic health condition in the mother, including heart disease or high blood pressure
Cord prolapse
Cephalopelvic disproportion (CPD), in which the mother's pelvis is too small or the infant's head is too large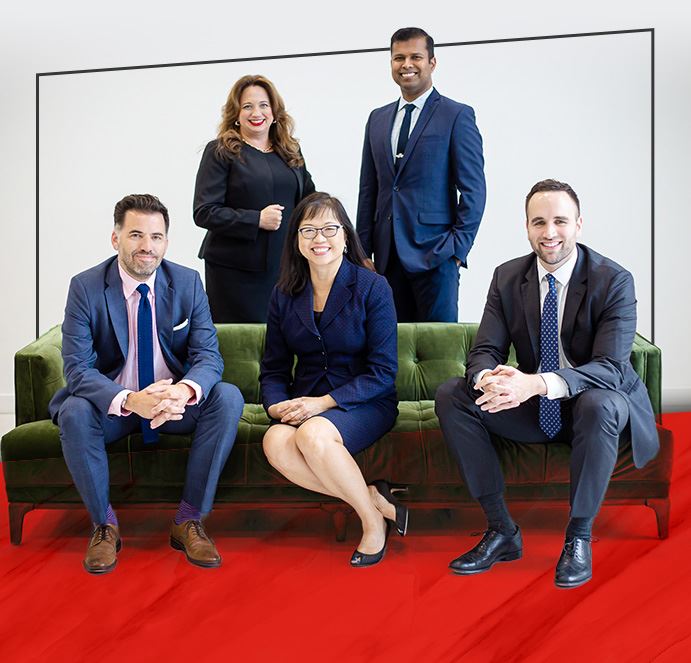 Helped me navigate an extremely complex system

"I couldn't recommend her enough."

Very impressed

"She always responded quickly and kept me informed at all times."

Instantly put us at ease.

"Words cannot fully express the amount of gratitude that we have for the both of you."

The entire team was always professional and supportive.

"Chip was always there to answer questions, calm me down and let me know everything was going to be okay!"

We are truly grateful for Jamal and his team

"After a long and lengthy process we feel secure in that we will be able to provide everything our son needs and deserves through the trusts that they set up for him."
What If I Was Not Informed of the Risks of a C-Section?
Your care provider should walk you through the general risks of a C-section whenever possible, especially when the procedure is elective and not strictly medically necessary. Keep in mind that it may not be practical or prudent to discuss the complete risks of the procedure when faced with a medical emergency that threatens your life or the safety of your child.
Any discussion of whether to pursue a C-section should include an assessment of any additional risks relevant to your specific health situation, and any advice should be offered without bias or coercion. If you were pressured into a C-section that later resulted in injury or if the risks were not discussed at all, you may have a medical malpractice claim and should discuss your case with our legal professionals.
How Do You Prove C-Section Malpractice?
Regardless of the type of C-section malpractice that caused your or your child's injuries, you must be able to show that the care provider violated the expected standard of care and that violation resulted in harm. In practice, this will involve gathering both your and your child's medical records as well as sourcing relevant medical experts to testify on your behalf. Our Austin C-section malpractice attorneys understand how to build strong, persuasive cases and will put our experience and contacts to work for you.
Do not wait to get legal advice if you or your child has been injured due to a botched C-section, an unnecessary C-section, or a failure to perform a C-section. Call (833) 913-1885 or contact us online to speak to a member of our team today. What sets us apart:
PEER APPROVED

More attorneys* named Super Lawyers by Thomson Reuters in the "Personal Injury Medical Malpractice: Plaintiff" category in 2014, 2015, 2016, 2017, 2018, 2019, 2020, 2021 and 2022 than any other law firm in Texas (*Bill Whitehurst, Chip Brees, Michelle Cheng, Jamal Alsaffar, Laurie Higginbotham and Tom Jacob)

TEXAS ROOTS

Founded in Austin with more than 40 years of trial experience.

NATIONAL REACH

National results in complex personal injury litigation.

DEEP BENCH

Many experienced lawyers ready to serve you.

SE HABLA ESPAÑOL

Our team has multiple Spanish speaking staff members.
Texas roots. National Reach.
Contact Us today.