NATIONWIDE BIRTH INJURY LAWYERS
Austin Infant Brain Damage Attorneys
Representing Families Whose Infants Have Been Injured by Medical Negligence Across Texas
Damage to a newborn's brain will often trigger physical or mental disabilities, permanently altering how the child and their families will live their lives. In many cases, these injuries are preventable, yet they continue to occur in prenatal care, during delivery room procedures, and due to miscommunications between physicians and staff.
If your child suffers any level of brain damage due to a healthcare provider's medical negligence, your family deserves justice, including compensation for the medical realities and challenges you will now face. At National Trial Law, we have been representing families impacted by birth injuries for over 50 years, and our experienced Austin infant brain damage lawyers have secured numerous favorable outcomes for our clients. We have Texas roots with national reach, and we are ready to put our extensive knowledge, resources, and professional contacts to work for you. From beginning to end, you will have the full support of our compassionate team, who will aggressively fight to deliver the best possible result.
We charge no legal fees unless we win, so schedule a free case evaluation by calling (833) 913-1885 or contacting us online today. Se habla español.
Types of Brain Damage That Babies Can Suffer During Birth Due to Negligence
Healthcare professionals are trained to be aware of potential risks associated with childbirth so that they can properly monitor for and know how to appropriately respond to warning signs throughout each stage of pregnancy and delivery process. A failure to recognize or sufficiently address problems may constitute medical malpractice if that failure results in harm. Medical negligence that occurs as part of prenatal care or during labor and delivery can cause a wide range of brain injuries in infants, from mild to severe.
Our Austin infant brain damage attorneys can represent your family in cases involving many types of injuries, including:
Cerebral palsy. Cerebral palsy is an umbrella term used to describe a group of neurological conditions that affect movement, coordination, and posture. It is caused by damage to the parts of the brain that control movement, usually due to oxygen deprivation at birth. This condition can manifest as stiff or weak muscles, difficulty with basic motor skills, and/or poor balance and coordination.
Hypoxic-ischemic encephalopathy (HIE). HIE is caused by oxygen deprivation during labor and delivery. The condition can lead to permanent disability and even death if not treated quickly. Symptoms may include seizures, breathing difficulties, feeding problems, and vision problems.
Meningitis or meningoceles. Meningitis is an infection of the membranes surrounding the brain and spinal cord caused by bacteria or viruses. Meningoceles are cysts filled with fluid that form on the surface of the baby's head when there has been a disruption in the formation of normal skin during development in utero. Both of these conditions can cause lasting physical and cognitive impairments if not addressed promptly.
Intraventricular hemorrhage (IVH). IVF refers to bleeding in or around the ventricles of the brain caused by a lack of oxygen at birth. This condition often requires medical interventions, including intravenous fluids, medications, or surgery, to avoid long-term complications like hearing loss, seizures, or developmental delays.
Hydrocephalus. Hydrocephalus is a rare but serious condition in which too much fluid builds up in the infant's brain. If not quickly treated, excess pressure in the ventricles can cause permanent damage, which may lead to learning disabilities, coordination problems, epilepsy, and other consequences.
How Brain Damage Happens and How It Can Be Prevented
Brain damage can occur before childbirth as well as during labor and delivery. Many of these injuries are avoidable with proper care and awareness from medical professionals. Doctors must pay close attention throughout each stage of pregnancy and delivery in order to catch any potential issues early on and reduce the likelihood of a resulting injury. Additionally, medical staff should remain up-to-date on the latest protocols for treating childbirth complications to help avoid any mistakes that could lead to lasting harm to the newborn baby.
The purpose of prenatal appointments is to check in on how the mother and child are doing throughout pregnancy and before childbirth. Brain damage can occur at this stage if a healthcare professional prescribes the wrong medication, fails to diagnose or treat conditions that may affect the baby's health, or fails to respond to signs of fetal distress.
During delivery, infants can be at risk of having their oxygen supply cut off for too long if the doctor does not respond quickly enough to signs of distress. This is often caused by using improper delivery methods such as forceps, vacuum extractors, or C-sections when these procedures are unnecessary. Other causes during delivery may include waiting too long to perform a C-section when medically necessary, excessive use of Pitocin (a labor induction drug), and failure to recognize umbilical cord problems that could lead to oxygen deprivation.
Do not assume your newborn's brain damage was not preventable, no matter what your medical provider says. Our team at National Trial Law can investigate what happened and ascertain liability.
Signs That Your Baby May Have Suffered a Brain Injury at Birth
Because brain damage can manifest as non-physical developmental issues, these injuries and their effects may not be immediately obvious after childbirth. Parents must carefully observe their newborns and watch out for symptoms, especially if there were complications during pregnancy or delivery. Seek professional medical advice if your child is showing any signs of brain damage, as getting an accurate diagnosis as early as possible is paramount to getting your newborn proper treatment as well as protecting your family's right to take legal action.
Signs of brain damage in infants include:
An unusually small or large head
An unusually shaped spine
Excessive drooling
Looseness or stiffness in the muscles
Seizures
Sensitivity to light
Missed movement milestones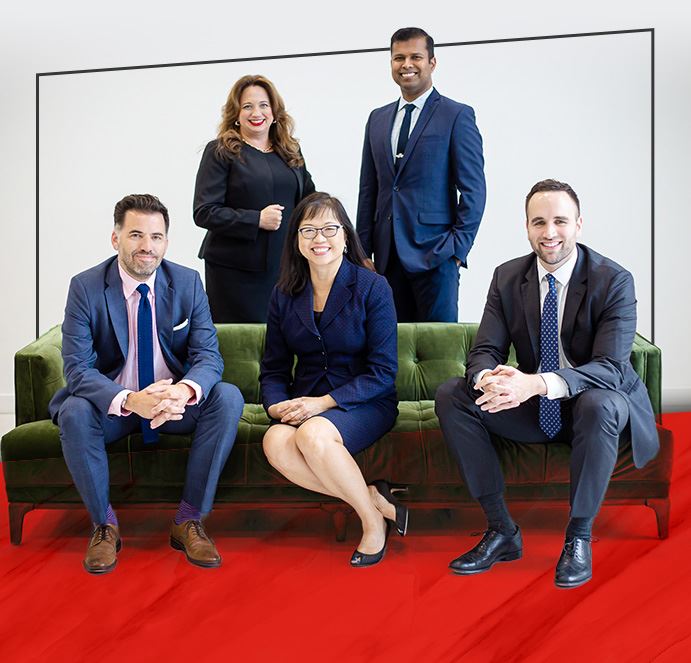 Helped me navigate an extremely complex system

"I couldn't recommend her enough."

Very impressed

"She always responded quickly and kept me informed at all times."

Instantly put us at ease.

"Words cannot fully express the amount of gratitude that we have for the both of you."

The entire team was always professional and supportive.

"Chip was always there to answer questions, calm me down and let me know everything was going to be okay!"

We are truly grateful for Jamal and his team

"After a long and lengthy process we feel secure in that we will be able to provide everything our son needs and deserves through the trusts that they set up for him."
Recovering Compensation for Infant Brain Damage Caused by Negligence
Parents have the right to seek damages on behalf of their injured child, but they must file a lawsuit before the statute of limitations expires. In Texas, the statute of limitations for medical malpractice, including infant brain damage, is two years. That means you have two years from the date of the negligence to bring a claim against a negligent healthcare provider.
In cases where your infant's brain damage is not immediately apparent, you will have two years from the date their brain injury was diagnosed to file a lawsuit. However, Texas enforces a 10-year statute of repose, meaning you cannot usually take legal action for infant brain damage once your child turns 10.
Our Austin infant brain damage lawyers will work to get your family compensation for all economic and non-economic damages, including:
Past, current, and future medical expenses
Your child's special needs and education
Your child's pain and suffering
Your child's lost earning capacity
Your lost income and any out-of-pocket expenses
Loss of consortium
If your newborn appears to have suffered brain damage that may have been caused by medical malpractice, do not delay in getting legal guidance. Contact us online or call (833) 913-1885 to speak to a member of our team today. What sets us apart:
PEER APPROVED

More attorneys* named Super Lawyers by Thomson Reuters in the "Personal Injury Medical Malpractice: Plaintiff" category in 2014, 2015, 2016, 2017, 2018, 2019, 2020, 2021 and 2022 than any other law firm in Texas (*Bill Whitehurst, Chip Brees, Michelle Cheng, Jamal Alsaffar, Laurie Higginbotham and Tom Jacob)

TEXAS ROOTS

Founded in Austin with more than 40 years of trial experience.

NATIONAL REACH

National results in complex personal injury litigation.

DEEP BENCH

Many experienced lawyers ready to serve you.

SE HABLA ESPAÑOL

Our team has multiple Spanish speaking staff members.
Texas roots. National Reach.
Contact Us today.