NATIONWIDE BIRTH INJURY LAWYERS
Austin Cerebral Palsy Attorneys
Representing Families Affected by Cerebral Palsy Across Texas
Cerebral palsy is usually caused by a brain injury that occurs before or during childbirth. Patients with cerebral palsy will face challenges that require a lifetime of treatments and therapies. Though this condition can be triggered by external forces (such as a blow to the head sustained in a car accident) a brain infection, or one of many other known causes, many cases of cerebral palsy are the result of medical malpractice.
If a medical provider's failure to recognize and adequately address complications during delivery or misuse of medical equipment led to cerebral palsy in your child, our team at National Trial Law is ready to enforce your rights and provide the compassionate representation you need to get justice. Our Austin cerebral palsy lawyers are committed to serving as advocates for affected children and their families, and we will fight aggressively to get you the compensation you need to cover the costs of long-term treatments, high-quality care, and other expenses that come with this condition. Our case results speak for themselves, and our team will leverage our decades of experience and extensive familiarity with these cases as we pursue the best possible outcome.
Schedule a free case evaluation by calling (833) 913-1885 or contacting us online. You pay nothing unless we win. Se habla español.
Types of Cerebral Palsy
The term "cerebral palsy" is used to describe any motor impairment caused by brain damage. The types and severity of symptoms a patient may experience will vary, as there are several different types of the disorder.
Our Austin cerebral palsy attorneys are prepared to represent your family in cases involving:
Spastic cerebral palsy. This is the most common form of cerebral palsy and is associated with muscle stiffness as well as problems with movement. There are several subcategories of spastic cerebral palsy: The condition may exclusively affect the patient's legs, one side of their body, or the majority of their limbs and face.
Dyskinetic cerebral palsy. Also referred to as athetoid cerebral palsy, this form of the condition impacts a patient's ability to move and control their hands, arms, feet, and legs. Patients will typically have trouble walking or sitting. The face and tongue can also be affected, making it more challenging for a patient to consistently swallow or speak.
Ataxic cerebral palsy. This type of cerebral palsy affects balance and coordination. In addition to having difficulty remaining steady when walking, patients may struggle to write or reach for things.
Mixed cerebral palsy. When a patient has mixed cerebral palsy, they have more than one type of cerebral palsy. The most frequently seen iteration of mixed cerebral palsy is spastic-dyskinetic cerebral palsy.
Because most symptoms are related to motor functions, cerebral palsy may not be immediately detectable. In many cases, the nature and severity of the injury will only become apparent as the infant struggles to reach movement milestones throughout their first year. The precise symptoms a patient will exhibit will depend on the area of the brain that is damaged as well as the extent of the injury.
When a baby is less than six months old, signs of cerebral palsy include:
Stiffness in the body
Floppiness of limbs
Lagging of the head when picked up
Crossing or "scissoring" of limbs when picked up
Overextension of the back or neck when cradled
When a baby is at least six months old, signs of cerebral palsy include:
An inability to roll over in either direction
An inability to clasp their hands together
An inability to bring their hands to their mouth
A tendency to only reach out with a single hand while keeping the other fisted
When a baby is at least ten months old, red flags to look out for include:
Lopsided crawling
An inability to crawl (often replaced by "scooting")
You should not wait to get medical advice if you think there is a chance your child may have a movement disorder of any kind. Diagnosing the condition is the first step to getting justice if the cerebral palsy was caused by negligence. Once you have established your child has cerebral palsy and you have reason to believe the condition was avoidable, get in touch with our team at National Trial Law, who can assess your case and review your legal options.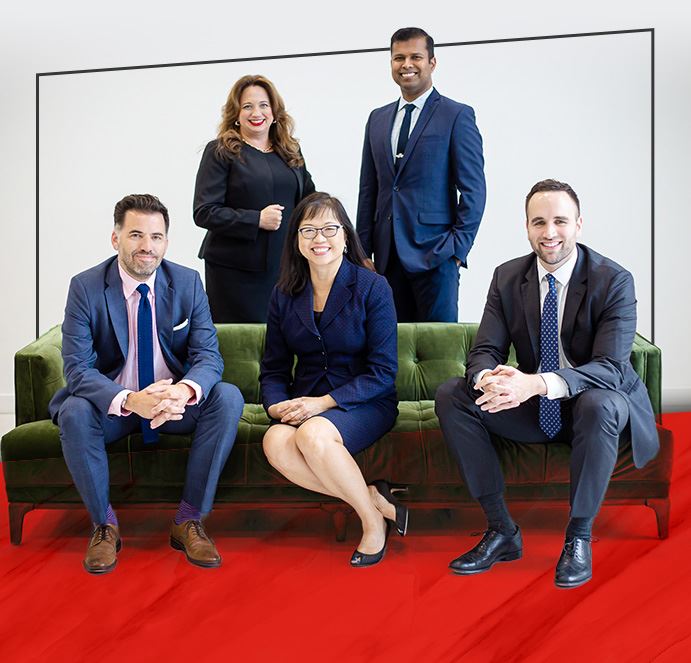 Helped me navigate an extremely complex system

"I couldn't recommend her enough."

Very impressed

"She always responded quickly and kept me informed at all times."

Instantly put us at ease.

"Words cannot fully express the amount of gratitude that we have for the both of you."

The entire team was always professional and supportive.

"Chip was always there to answer questions, calm me down and let me know everything was going to be okay!"

We are truly grateful for Jamal and his team

"After a long and lengthy process we feel secure in that we will be able to provide everything our son needs and deserves through the trusts that they set up for him."
What Is Hypoxic-Ischemic Encephalopathy?
Hypoxic-ischemic encephalopathy is a global injury to the brain that may occur during labor that can result in cerebral palsy. "Hypoxia" refers to a deprivation of adequate oxygen supply. Ischemia is a deprivation of blood flow. When a restriction of blood flow depriving a baby's brain of oxygen results in a global injury, the injury may be called hypoxic-ischemic encephalopathy. HIE may cause seizures within the first 24 hours of birth. Partial or prolonged asphyxia is the usual cause of HIE in a baby born at term. Babies born with HIE may also have abnormal readings on an EEG or MRI scan.
If your child has been diagnosed with hypoxic-ischemic encephalopathy, or HIE, their medical records may need to be carefully evaluated by an experienced team to determine whether the brain injury occurred as a result of medical malpractice. Medical providers are trained to evaluate the signs and symptoms of the oxygen deprivation that may cause HIE during labor and delivery. They are trained to evaluate the fetal monitor strip for variable or late decelerations, bradycardia, tachycardia, and other signs of oxygen deprivation. If they fail to meet this standard of care in evaluating the signs and symptoms that a baby is suffering from oxygen deprivation during labor and delivery, they may be committing malpractice.
Infants born after an ischemic insult need immediate medical attention from trained medical professionals. Long-term follow-up care by trained family practice doctors, neurologists, rehabilitation professionals, and even dental and eye doctors may also be necessary.
Our Austin cerebral palsy lawyers have represented multiple parents of children with HIE caused by birth injuries due to medical malpractice. We utilize our knowledge, experience, and network to find dependable physical medicine and rehabilitation doctors and nurses who are able to evaluate the long-term care needs of a baby born with HIE. In one case, for example, our expert life-care planner determined that our client's child needed various treatment modalities, including outpatient care by trained doctors, a case manager, medication, diagnostic tests, therapy, home attendant care, durable medical equipment, orthotics/prosthetics, wheelchair/power mobility equipment, and housing modifications.
Cerebral Palsy Statute of Limitations in Texas
In Texas, parents have the right to file a lawsuit against a care provider whose medical malpractice resulted in cerebral palsy on behalf of their injured child. Generally, you have two years from the date the cerebral palsy was diagnosed (or reasonably should have been discovered) to start the legal process. However, a 10-year statute of repose applies, meaning you must take legal action before the child's 10th birthday. Waiting too long can prevent you from recovering any compensation, which is why engaging a legal professional as early as possible is so important.
We will do everything in our power to get your family full and fair compensation for all losses, including:
Past, current, and future medical expenses
Your child's special needs and education
Your child's pain and suffering
Your child's lost earning capacity
Your lost income
Loss of consortium
Our team understands you are already overwhelmed by the realities of caring for a child with cerebral palsy. Our Austin cerebral palsy attorneys can provide the empathetic guidance you need to hold negligent care providers accountable, so call (833) 913-1885 or contact us online today. What sets us apart:
PEER APPROVED

More attorneys* named Super Lawyers by Thomson Reuters in the "Personal Injury Medical Malpractice: Plaintiff" category in 2014, 2015, 2016, 2017, 2018, 2019, 2020, 2021 and 2022 than any other law firm in Texas (*Bill Whitehurst, Chip Brees, Michelle Cheng, Jamal Alsaffar, Laurie Higginbotham and Tom Jacob)

TEXAS ROOTS

Founded in Austin with more than 40 years of trial experience.

NATIONAL REACH

National results in complex personal injury litigation.

DEEP BENCH

Many experienced lawyers ready to serve you.

SE HABLA ESPAÑOL

Our team has multiple Spanish speaking staff members.
Texas roots. National Reach.
Contact Us today.