Texas roots. National Reach.
Awards and Firm Recognition
National Trial Law was founded in 1971, in Austin, TX. Over the course of the firm's 50-year history, exemplary attorneys and staff members have been recognized by local and national organizations for their contributions to the field of law. Whitehurst, Harkness, Brees, Cheng, Alsaffar, Higginbotham & Jacob PLLC prides itself in its leadership in the field of personal injury trial law.
The accolades included here have been awarded based on the firm's merit. Lawyers and law firms are considered for these accolades based on criteria such as peer review, client satisfaction, and scholarly lectures or writings.
Austin Monthly's Top Attorneys of 2022
Austin Monthly magazine has named the Top Attorneys of 2022 for the practice areas of medical malpractice, personal injury, and more. Through a partnership with Austin Monthly and DataJoe Research, attorneys in Austin were rigorously evaluated based on peer review and independent research.
Four of National Trial Law's attorneys were named Top Attorneys of 2022 by the Austin Monthly Magazine.
Super Lawyers 2022
Each year since 2014, National Trial Law has had more attorneys recognized as Super Lawyers in Plaintiff Medical Malpractice than any other firm in Texas. Six of our attorneys were named Super Lawyers and one was named a Rising Star in 2022. View National Trial Law's Super Lawyers profile.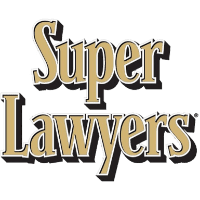 Super Lawyers of 2022 at National Trial Law include:
Rising Stars of 2022 at National Trial Law:
In addition, partner Chip Brees has been named as Top 50 Attorney in Central TX in 2022 and each year since 2018. He has also been recognized among the Top 50 two additional times in 2013 and 2011.
Outstanding 50 Year Lawyer Award 2022 – Texas Bar Foundation Awards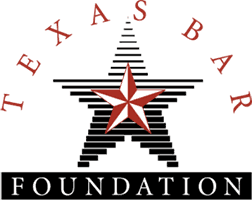 We are pleased to that William O. Whitehurst, Jr. of National Trial has been selected for the prestigious Outstanding 50 Year Lawyer Award by the Texas Bar Foundation. Read more about each of the 2022 Award Recipients.
About the award from the Texas Bar Foundation:
The Outstanding 50 Year Lawyer Award was the first award established by the Texas Bar Foundation in 1974. The award recognizes attorneys whose practice spanned fifty years or more, as of January 1st of the year of the award, and who adhere to the highest principles and traditions of the legal profession and service to the public.
Expertise.com – "Best Personal Injury Lawyers in Austin 2022"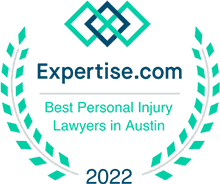 Expertise.com recognized National Trial Law as one of the Best Personal Injury Law Firms in the Austin area in 2022. In order to select the best law firms in each area, Expertise.com conducts a thorough independent review of law firms using public databases and customer referrals. Expertise.com analyzes review data, verifies professional credentials, and employs mystery shoppers in their selection process. View this award on Expertise.com.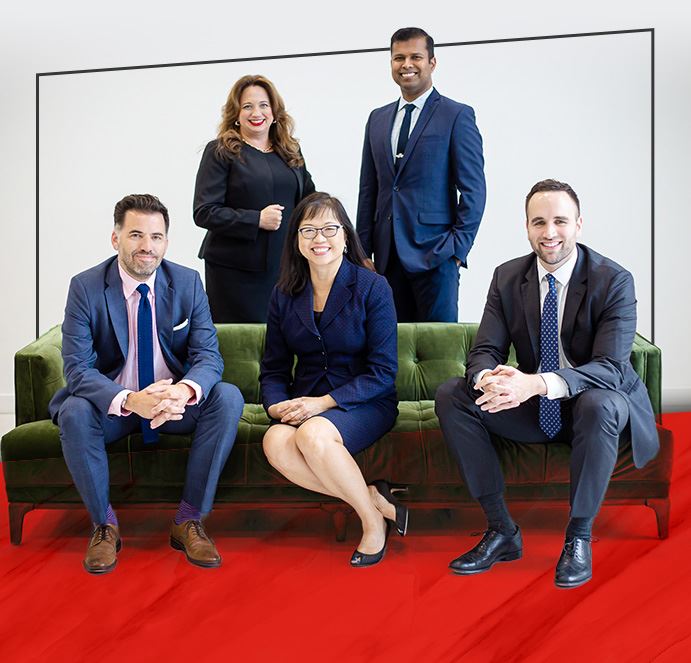 Helped me navigate an extremely complex system

"I couldn't recommend her enough."

Very impressed

"She always responded quickly and kept me informed at all times."

Instantly put us at ease.

"Words cannot fully express the amount of gratitude that we have for the both of you."

The entire team was always professional and supportive.

"Chip was always there to answer questions, calm me down and let me know everything was going to be okay!"

We are truly grateful for Jamal and his team

"After a long and lengthy process we feel secure in that we will be able to provide everything our son needs and deserves through the trusts that they set up for him."
Super Lawyers 2021
Congratulations to all of our partners for being recognized by Thomson Reuters as a 2021 Texas Super Lawyer:
Bill Whitehurst,
Tom Harkness,
Chip Brees,
Michelle Cheng,
Jamal Alsaffar,
Laurie Higginbotham,
Tom Jacob
Attorney Steven Haspel has been recognized as a 2021 Rising Star.
In addition, partners Michelle Cheng and Laurie Higginbotham were named to the Texas Top Women Attorneys List published by Thomson Reuters Super Lawyers® in the January 2023 issue of Texas Monthly. Cheng and Higginbotham were 2 of only 10 women lawyers recognized in the state for Plaintiffs Medical Malpractice.
Super Lawyers represent the top 5% of lawyers in Texas, are nominated by their peers and chosen based on professional achievement and peer recognition. When every lawyer in the firm is recognized by their fellow lawyers as the top of the profession, you know you've got a great team.
Austin Monthly Magazine Honors National Trial Law
We are proud to share Austin Monthly's Top Attorneys 2021 list featuring National Trial Law as a top law firm as well as 5 partners recognized under the "medical malpractice plaintiff" and "personal injury" categories! – Austin Monthly Magazine
Laurie M. Higginbotham – Medical Malpractice Plaintiff
Michelle M. Cheng – Medical Malpractice Plaintiff
Thomas R. Harkness – Personal injury
Tom Jacob – Personal Injury
Jamal K. Alsaffar – personal injury
View the full list of Austin Monthly's Top Attorneys of 2021 What sets us apart:
PEER APPROVED

More attorneys* named Super Lawyers by Thomson Reuters in the "Personal Injury Medical Malpractice: Plaintiff" category in 2014, 2015, 2016, 2017, 2018, 2019, 2020, 2021 and 2022 than any other law firm in Texas (*Bill Whitehurst, Chip Brees, Michelle Cheng, Jamal Alsaffar, Laurie Higginbotham and Tom Jacob)

TEXAS ROOTS

Founded in Austin with more than 40 years of trial experience.

NATIONAL REACH

National results in complex personal injury litigation.

DEEP BENCH

Many experienced lawyers ready to serve you.

SE HABLA ESPAÑOL

Our team has multiple Spanish speaking staff members.
Texas roots. National Reach.
Contact Us today.