nationwide personal injury attorneys
Austin Brain Injury Attorneys
Representing Victims of Traumatic Brain Injuries Across Texas and the United States
Our Austin brain injury lawyers at National Trial Law have extensive experience handling cases involving traumatic brain injuries, including hypoxic-ischemic brain injuries, on behalf of individuals and families affected by these catastrophic conditions. We recognize that brain damage can have long-lasting, devastating impacts that can change a person's life forever, and, in many cases, these injuries will alter the lives of the victim's family and loved ones, as well. As a result, we fight tirelessly to hold responsible parties accountable and secure victims and their families the maximum amount of compensation they are entitled to under the law. Our firm has a proven track record of success and has what it takes to prevail.
Are you a member of the military who sustained a brain injury while in the care of a military medical provider? Some of our biggest case results have been against the government due to the negligence of the V.A. or military medical facilities. We understand how to strategically approach these cases and can advocate for you whether you are military or non-military.
If you or someone you love has suffered a traumatic brain injury or hypoxic-ischemic brain injury, we invite you to call (833) 913-1885 or contact us online to schedule a free initial consultation. Se habla español.
Types of Brain Injuries
An "acquired brain injury" refers to any injury to the brain that is not present from birth, caused by birth trauma, or the result of degenerative or hereditary factors. Acquired brain injuries are divided into two major categories: traumatic brain injuries (TBI) and non-traumatic brain injuries.
Traumatic brain injuries are caused by external forces and may or may not involve penetration to the brain itself. Non-traumatic brain injuries result from internal bodily issues, such as an infection or stroke.
Some of the most severe non-traumatic brain injuries are hypoxic-ischemic brain injuries. "Hypoxia" is a deprivation of adequate oxygen supply, while "ischemia" is a deprivation of blood flow. When a restriction of oxygen or blood flow prevents oxygen from reaching the brain, brain damage can result. This type of injury can impair a person's memory and the ability to ambulate, speak, see, swallow, and carry out other basic bodily functions.
Both traumatic and non-traumatic brain injuries, including hypoxic-ischemic brain injuries, can be a consequence of another party's negligence, error, or wrongdoing. At National Trial Law, we are prepared to fight for you in and out of the courtroom when you have suffered any form of brain damage. If you are not sure whether you have a claim, our Austin brain injury attorneys can investigate your circumstances and walk you through your legal options.
How Do Traumatic Brain Injuries Occur?
Traumatic brain injuries can result from a sudden, significant blow to the head, so it is possible to sustain one after an accident or because of a physical assault. Some of the leading causes of traumatic brain injuries are auto accidents, slips and falls, and sports-related incidents.
There are several ways someone might sustain a traumatic brain injury, including (but not limited to):
Car accidents. Motor vehicle accidents are the cause of many serious head injuries. An occupant may suffer a brain injury when their skull hits the steering wheel, windshield, or any other object.
Truck accidents. Just like a car accident, truck accident victims are at risk of head injury when the skull sustains a violent impact. The forces in a truck accident can be even greater than in a typical car accident because of the size and weight of large trucks.
Motorcycle accidents. These accidents often result in a loss of consciousness, head injury, and brain damage. The outcomes may be more severe when the motorcyclist's head strikes the pavement or another object, especially if they are not wearing a helmet at the time of the collision.
Sports-related accidents. Any sport involving speed, physical contact, and/or hard surfaces can lead to serious head injuries. Hockey, football, lacrosse, baseball, cycling, skateboarding, and soccer are all examples of sports where an athlete could suffer a dramatic blow to the head.
Slip and fall accidents. Icy or slippery surfaces are responsible for many injuries, particularly when a victim's head hits the hard floor or a sharp surface as or after they fall.
Construction accidents. Head injuries at construction sites are frequently caused by slick surfaces, falling debris, and unstable structures.
Physical assault. If a victim of violence is shot, stabbed, or struck in the head, they may suffer a traumatic brain injury. If a victim is choked or aggressively shaken, they could lose consciousness and suffer hypoxic-ischemic brain injuries.
$2,000,000 Settlement Brain Injury
$1,650,000 Settlement Brain Injury
$1,000,000 Truck Settlement Army Truck Accident, Brain Injury
Recovering Damages for Brain Injuries through Personal Injury Litigation
If you have sustained a traumatic brain injury or hypoxic-ischemic brain injury because of another person's negligence or recklessness, we are ready to help you get justice. Our Austin brain injury lawyers have a reputation for success and will fight aggressively to secure the compensation you need to move forward with your life.
The first step in recovering damages for brain injuries is to review the details of your case in a phone call with our intake specialist. You should not wait to get in touch, as you will lose your right to recover compensation if you do not file your personal injury claim before the applicable statute of limitations expires.
To expedite the intake process and ensure we have the information we need to fully evaluate your circumstances, we ask that you gather as many of the following documents as possible:
Medical records
Medical bills
Correspondence with healthcare professionals and facilities
Correspondence with insurance companies
Photographs of your injuries and the accident scene
Evidence of lost wages
Death certificate and autopsy report (if applicable)
If we determine you have a strong claim, one of our skilled attorneys will be assigned to your case. At this point, the attorney-client relationship will be established, and anything you tell your attorney will remain confidential. Your attorney will discuss all of the details of your case and work with you to develop a strategy for pursuing compensation for your brain injuries.
The potential value of a negotiated settlement or trial verdict will depend on the severity of your head injury, the extent to which your life has been altered, the dollar amount of your medical bills, and other factors. The defendant in your case may propose a monetary settlement to reduce litigation expenses and avoid a trial. Accepting this settlement could be in your best interest if the proposed amount fully covers your losses, as you will get compensation much faster than if we are forced to take your case to trial. We will advise when we believe a settlement is fair.
Prevailing in a personal injury case for brain injuries typically allows you to recover compensation for economic and non-economic damages, including:
Past, current, and future medical expenses
Financial damages from wages lost during the recovery process
Lost earning capacity if your injuries prevent you from pursuing your normal course of employment
Decreased quality of life if your injuries prevent you from engaging in normal, everyday activities
Strain on relationships with coworkers, friends, and family members
Physical pain and suffering
Emotional pain and anguish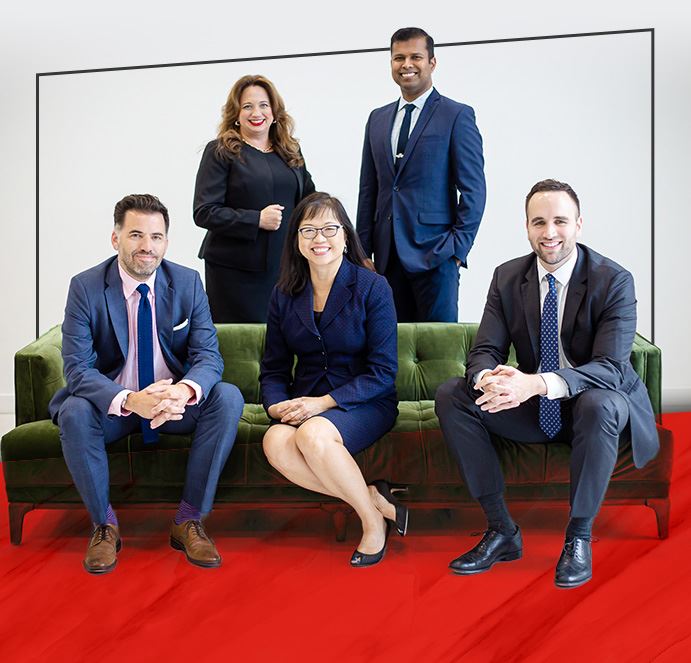 Helped me navigate an extremely complex system

"I couldn't recommend her enough."

Very impressed

"She always responded quickly and kept me informed at all times."

Instantly put us at ease.

"Words cannot fully express the amount of gratitude that we have for the both of you."

The entire team was always professional and supportive.

"Chip was always there to answer questions, calm me down and let me know everything was going to be okay!"

We are truly grateful for Jamal and his team

"After a long and lengthy process we feel secure in that we will be able to provide everything our son needs and deserves through the trusts that they set up for him."
Frequently Asked Questions about Brain Injuries in Texas
What Is the Average Payout for a Brain Injury in Texas?
The average payout for a brain injury case will vary depending on the circumstances. Payouts are calculated based on the plaintiff's quantifiable economic losses as well as non-economic losses. For cases involving medical malpractice, the State of Texas limits non-economic damages to $250,000 per claimant against a single provider or institution and $500,000 per claimant overall. Economic damages are not capped. Our Austin brain injury attorneys can walk you through what you can expect to recover.
What Is Considered an Acquired Brain Injury (ABI)?
An acquired brain injury is any form of brain damage sustained after birth. The injury may be caused by trauma (such as the external forces sustained in a motor vehicle accident) or a non-traumatic internal or external source (such as oxygen deprivation, infection, or poisoning).
What Is a Minor Traumatic Brain Injury (MTBI)?
A minor or mild traumatic brain injury, also called a concussion, temporarily affects the functioning of the brain. Those who sustain an MTBI may experience a brief loss of consciousness, headache, confusion, memory loss, dizziness, nausea, mood changes, or other symptoms. Common causes of MTBIs include minor motor vehicle accidents and sports injuries.
There is no fee for our services unless we win. Call (833) 913-1885 or contact us online to discuss your case with us today. What sets us apart:
PEER APPROVED

More attorneys* named Super Lawyers by Thomson Reuters in the "Personal Injury Medical Malpractice: Plaintiff" category in 2014, 2015, 2016, 2017, 2018, 2019, 2020, 2021 and 2022 than any other law firm in Texas (*Bill Whitehurst, Chip Brees, Michelle Cheng, Jamal Alsaffar, Laurie Higginbotham and Tom Jacob)

TEXAS ROOTS

Founded in Austin with more than 40 years of trial experience.

NATIONAL REACH

National results in complex personal injury litigation.

DEEP BENCH

Many experienced lawyers ready to serve you.

SE HABLA ESPAÑOL

Our team has multiple Spanish speaking staff members.
Texas roots. National Reach.
Contact Us today.