NATIONWIDE PERSONAL INJURY ATTORNEYS
Austin Motorcycle Accident Attorneys
Motorcycle accidents have the potential to result in devastating, potentially catastrophic harm to the rider. The Texas Department of Transportation (TxDOT) reports that 410 motorcyclists were killed in accidents in 2019 alone. Many hundreds more suffered severe injuries. After a motorcycle crash, injured victims need immediate medical attention and legal representation from a trustworthy motorcycle crash lawyer.
At National Trial Law, our Austin motorcycle crash attorneys have the legal skills, expertise, and tenacity to get injured victims' full financial compensation. If you or your loved one was hurt in a motorcycle wreck, we are ready to help. To set up a free, fully confidential initial case evaluation with an experienced Texas motorcycle injury attorney, please contact our Austin law office today.
Motorcycle Laws in Texas
Before you get on a motorcycle in Texas, it is essential that you understand our state's laws. Motorcyclists have every right to use the road—but they also have legal responsibilities to protect themselves and others from harm. Here are three key things to know about the motorcycle laws in Texas:
Licensing Requirement: As explained by the Texas Department of Public Safety, a rider must obtain a Class M driver's license to operate a motorcycle on public roads in our state.
Lane-Splitting: Motorcycle lane-splitting is not permitted in Texas. A rider cannot navigate in between lanes of traffic, even if that traffic is stopped or moving very slowly.
Helmet Laws: Under Texas state law, all riders and passengers under the age of 21 must wear a motorcycle helmet. Motorcyclists who are 21 and over can forgo the helmet requirement, but only if they completed a state safety course and obtain an approved insurance plan. As motorcycle helmets prevent brain injuries and save lives, every rider should wear one.
Common Causes of Motorcycle Accidents
Some of the things that separate motorcycle accidents from other types of motor vehicle collisions are the unique causes of these crashes. Some of the most common causes of motorcycle wrecks in Texas include:
Speeding
Unsafe lane changes by drivers
People turn left directly into an oncoming motorcycle
Following a motorcycle too closely
Distracted driving
Intoxicated driving
Every motorcycle accident requires a comprehensive investigation to determine exactly what happened and why it happened. Too often, motorcycle crashes occur because other drivers simply fail to notice and respect bikes. Our Austin, TX motorcycle lawyers will take immediate action to investigate your crash, gathering all the evidence and information needed to prove fault.
$8,700,000 Jury Verdict Products Liability
$7,450,000 Settlement Delivery Truck Accident
$5,900,000 Settlement Garbage Truck Accident
$5,500,000 Jury Verdict Delivery Truck Accident
$2,000,000 Settlement 18-Wheeler Truck Accident
$1,903,961 Trial Judgment Wrongful Death of a Child
Common Types of Motorcycle Accident Injuries
Motorcycle crashes are one of the most dangerous types of motor vehicle accidents. According to the Centers for Disease Control and Prevention (CDC), approximately 80% of motorcycle accidents result in injuries to riders. As motorcyclists and motorcycle passengers are exposed, injuries can be truly devastating.
Some of the most common motorcycle accident injuries include:
Road rash and deep lacerations
Biker's arm
Burn injuries
Broken bones
Whiplash and other soft tissue damage
Traumatic brain injuries (TBIs)
Severe mental and psychological distress
Internal bleeding and internal organ damage
Spinal cord injuries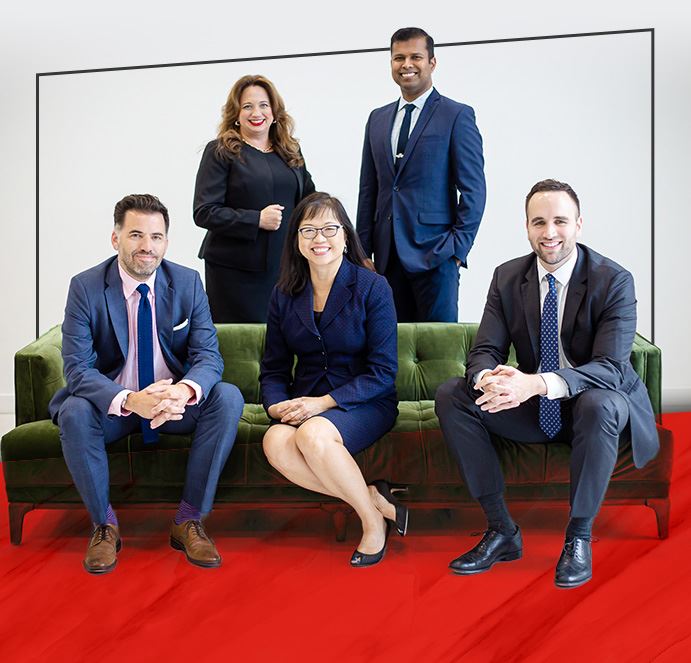 Helped me navigate an extremely complex system

"I couldn't recommend her enough."

Very impressed

"She always responded quickly and kept me informed at all times."

Instantly put us at ease.

"Words cannot fully express the amount of gratitude that we have for the both of you."

The entire team was always professional and supportive.

"Chip was always there to answer questions, calm me down and let me know everything was going to be okay!"

We are truly grateful for Jamal and his team

"After a long and lengthy process we feel secure in that we will be able to provide everything our son needs and deserves through the trusts that they set up for him."
Filing a Motorcycle Accident Claim
Texas is a fault-based motorcycle accident state. To hold another party—a driver, truck company, motorcycle manufacturer, etc.—liable for your crash, you must prove that their negligence caused the accident. It is crucial that you reach out to an Austin motorcycle accident attorney immediately after a collision. Your lawyer will secure the evidence you need to prove fault and ensure that your motorcycle accident lawsuit is filed before any statute of limitations expires. In Texas, motorcycle accident victims have the right to recover compensation for the full value of their damages, including:
Motorcycle repairs or replacement
Ambulance costs and emergency medical care
Medical and hospital bills
Physical and psychological therapies
Loss of current and future wages
Pain and suffering
Permanent scarring or disability
Wrongful death
Case Results
We know that you and your family need financial compensation to cover medical costs, lost wages, and pain and suffering. At Whitehurst, Harkness, Brees, Cheng, Alsaffar, Higginbotham, and Jacob, PLLC, our Austin motorcycle accident lawyers have a proven record of successful results in motorcycle accident claims.
Contact Our Austin Motorcycle Accident Attorneys
At Whitehurst, Harkness, Brees, Cheng, Alsaffar, Higginbotham, and Jacob, PLLC, our firm is committed to providing injured motorcyclists with the experienced legal representation they deserve. We will work tirelessly to understand all aspects of your particular case, and fight on behalf of your rights.
Contact our Austin motorcycle accident lawyers today for an evaluation of your accident. What sets us apart:
PEER APPROVED

More attorneys* named Super Lawyers by Thomson Reuters in the "Personal Injury Medical Malpractice: Plaintiff" category in 2014, 2015, 2016, 2017, 2018, 2019, 2020, 2021 and 2022 than any other law firm in Texas (*Bill Whitehurst, Chip Brees, Michelle Cheng, Jamal Alsaffar, Laurie Higginbotham and Tom Jacob)

TEXAS ROOTS

Founded in Austin with more than 40 years of trial experience.

NATIONAL REACH

National results in complex personal injury litigation.

DEEP BENCH

Many experienced lawyers ready to serve you.

SE HABLA ESPAÑOL

Our team has multiple Spanish speaking staff members.
Texas roots. National Reach.
Contact Us today.