NATIONWIDE PERSONAL INJURY ATTORNEYS
Austin Truck Accident Attorneys
In the United States, commercial truck-related fatalities are at their highest level in over 30 years. Accidents involving 18 wheeler trucks kill approximately 5,000 people each year in the U.S. and injure almost 115,000. These crashes often leave families mourning the loss of a loved one, left to cope with life changing injuries, and facing a mountain of unexpected expenses. If you or a loved one has sustained a serious injury in an accident with an 18 wheeler, consult a semi truck accident lawyer to discuss your legal options.
Representation After Semi Truck Accidents
Sharing the road with huge commercial trucks can be nerve wracking for even the most skilled drivers. Most of us have felt our car shake as an 18 wheeler passes us on the highway. It's no surprise that a collision between these large tractor trailers and other vehicles can have catastrophic or deadly consequences–a 4,000 pound car is no match for an 80,000 pound big rig, especially at high speeds.
To maximize roadway safety, trucking companies must comply with state and federal regulations designed to protect truck drivers and other motorists. The Federal Motor Carrier Safety Administration (FMCSA) limits the number of hours a truck driver can be on the road each day/week, specifies required break periods, requires that drivers keep log books of each trip, and sets requirements with regards to driver licensing, vehicle maintenance/inspection records, and truck weight limits. Of course, truck drivers are prohibited from using alcohol, drugs and prescription medications that would impact their ability to drive safely and may not drive while distracted by mobile phones.
Why Are There So Many Dangerous Truck Crashes?
These regulations have doubtlessly prevented many crashes, but still accidents are on the rise. The majority of deadly truck crashes happen due to negligence (on the part of the truck driver or another motorist), distracted driving, or fatigue, even though there are federal regulations aimed at trying to minimize these problems.
Sometimes, in an effort to maximize profits, a trucking company will ask a truck driver to bend the FMCSA rules (or indirectly suggests that they do so) in order to meet a delivery date. When this happens, the company is breaking the law and is liable for any accident that takes place and owes restitution to the victims that are injured due to this willful negligence. If you have been in an accident with a big rig, you need an experienced semi truck accident lawyer who will thoroughly investigate the incident and determine who should be held accountable for your injuries.
$8,700,000 Jury Verdict Products Liability
$7,450,000 Settlement Delivery Truck Accident
$5,900,000 Settlement Garbage Truck Accident
$5,500,000 Jury Verdict Delivery Truck Accident
$2,000,000 Settlement 18-Wheeler Truck Accident
$1,903,961 Trial Judgment Wrongful Death of a Child
How an Austin 18 Wheel Truck Accident Lawyer Can Help
Unlike a typical car on car accident, multiple third parties may bear liability for a tractor trailer accident. In addition to the driver or the commercial trucking company that employs the driver, the truck manufacturer or even the manufacturer of its parts may also be liable for a crash. In these cases, maintenance logs and parts purchase records will likely be important parts of the investigation conducted by your Austin truck accident attorneys.
The involved parties will have an insurance company that may offer you a sum of money to close your case. But it is their job to represent their company's own interests and that of their insured, not you. While your insurance company is also involved, they may not fully understand the extent of the damages at stake. For these reasons, it is crucial that victims of big rig accidents seek the representation of a team of truck accident lawyers who can investigate the circumstances of the crash and hold the negligent parties accountable. The Austin truck accident lawyers at Whitehurst, Harkness, Brees, Cheng, Alsaffar, Higginbotham & Jacob have decades of experience representing victims of 18 wheeler truck accidents. For a complimentary telephone consultation, contact our truck accident attorneys today.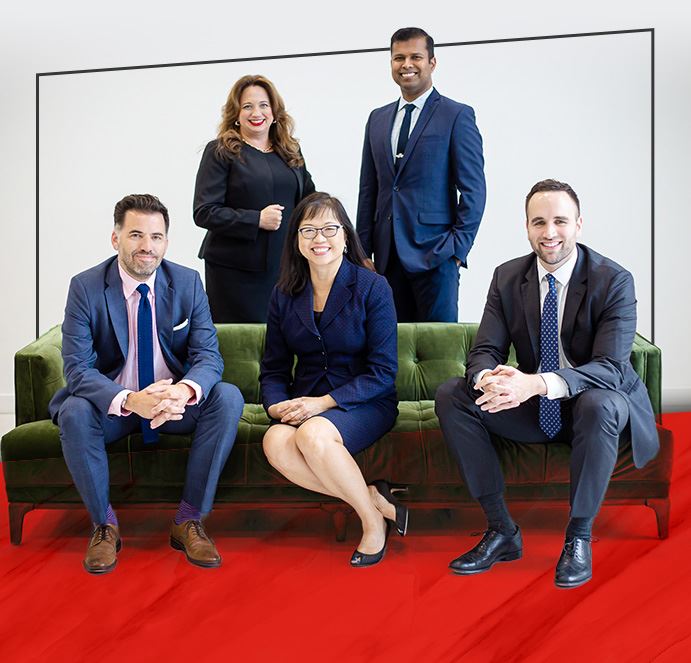 Helped me navigate an extremely complex system

"I couldn't recommend her enough."

Very impressed

"She always responded quickly and kept me informed at all times."

Instantly put us at ease.

"Words cannot fully express the amount of gratitude that we have for the both of you."

The entire team was always professional and supportive.

"Chip was always there to answer questions, calm me down and let me know everything was going to be okay!"

We are truly grateful for Jamal and his team

"After a long and lengthy process we feel secure in that we will be able to provide everything our son needs and deserves through the trusts that they set up for him."
Statute of Limitations for Truck Accidents in Texas
If you sustain a personal injury in a crash with a semi truck, don't wait to take action. The statute of limitations for tractor trailer accidents in Texas is two years from the date of the incident. This means that if you are going to file a lawsuit in court, you must file within two years of the date of the accident. If you have been seriously injured in a crash with a tractor trailer, contact an 18 wheeler accident attorney at Whitehurst, Harkness, Brees, Cheng, Alsaffar, Higginbotham & Jacob.
Potential Settlements and Damages for Truck Accident Victims
When you have sustained a personal injury from an accident with a tractor trailer, you are eligible to receive three types of damages:
Economic damages – cost of medical bills, lost wages, damaged property, cost of future medical care, loss of future earnings, ongoing therapies, medical equipment and supplies, etc.
Non-economic damages – pain and suffering, mental anguish, disfigurement, etc.
Punitive damages – a monetary award infrequently awarded by a jury to punish a particularly egregious offender.
In Texas, there is no cap on economic or non-economic damages for truck accident victims but there is a cap on punitive damages. There is a limit on punitive damages. The State of Texas limits punitive damages to an amount equal to 2x the amount of economic damages awarded plus the dollar value of non-economic damages awarded, up to $750,000.
After you bring a case against negligent parties after a crash with a large commercial truck, you may receive settlement offers. There are pros and cons to accepting a settlement offer and every situation is different. Your semi-truck accident lawyer will discuss any settlement offers you receive with you and answer any questions so that you may make an informed decision.
FAQ:
What Should I Do after a Truck Accident?
Here are the steps you should take after you are involved in an accident with a big rig truck:
If you or someone else is seriously injured, seek immediate medical attention from a reputable health care provider. Save all documentation, receipts, medical records, etc. These will be important for your case.
If you or someone else who is not injured can do so, move vehicles to a safe place.
Contact law enforcement for assistance.
Have someone who is not injured document the scene to the degree possible including photos, names of witnesses, etc.
Contact Our Attorneys
It is extremely time-consuming and expensive to pursue a truck accident case, but our firm can skillfully guide you through the litigation process. Contact our attorneys today to schedule a consultation. What sets us apart:
PEER APPROVED

More attorneys* named Super Lawyers by Thomson Reuters in the "Personal Injury Medical Malpractice: Plaintiff" category in 2014, 2015, 2016, 2017, 2018, 2019, 2020, 2021 and 2022 than any other law firm in Texas (*Bill Whitehurst, Chip Brees, Michelle Cheng, Jamal Alsaffar, Laurie Higginbotham and Tom Jacob)

TEXAS ROOTS

Founded in Austin with more than 40 years of trial experience.

NATIONAL REACH

National results in complex personal injury litigation.

DEEP BENCH

Many experienced lawyers ready to serve you.

SE HABLA ESPAÑOL

Our team has multiple Spanish speaking staff members.
Texas roots. National Reach.
Contact Us today.