NATIONWIDE PERSONAL INJURY ATTORNEYS
Austin FedEx Accident Attorneys
Representing FedEx Accident Victims Across Texas
FedEx is one of the world's leading package delivery companies. Their truck drivers are responsible for delivering countless packages each day, and the increased adoption of online shopping has only further driven the demand for timely deliveries. Because FedEx drivers are expected to meet sometimes unrealistically high quotas each day, they may engage in unsafe driving behaviors as they rush between stops. This can result in avoidable accidents that leave victims with serious injuries.
If you were injured in a collision caused by a FedEx driver, you are likely entitled to compensation for your losses under the law. These cases can be more complicated than straightforward car accidents, as FedEx can in many cases be held accountable for the conduct of its drivers. Our Austin FedEx accident lawyers have over 50 years of trial experience and are committed to providing aggressive, results-oriented representation to personal injury victims throughout Texas. Our team at National Trial Law has Texas roots with national reach, meaning we are not afraid to take on FedEx in addition to the negligent driver as we seek damages and pursue justice. Our case results speak for themselves, and we will make every effort to deliver the optimal outcome you deserve.
You owe our firm nothing unless we win, so schedule a complimentary case evaluation by contacting us online or calling (833) 913-1885 today. Se habla español.
record-setting case results
$8,700,000 Jury Verdict Products Liability
$7,450,000 Settlement Delivery Truck Accident
$5,900,000 Settlement Garbage Truck Accident
$5,500,000 Jury Verdict Delivery Truck Accident
$2,000,000 Settlement 18-Wheeler Truck Accident
$1,903,961 Trial Judgment Wrongful Death of a Child
Common Causes of FedEx Accidents in Austin, TX
FedEx vehicles come in many shapes and sizes. You probably have seen them traversing your neighborhood or have passed them on highways. Drivers of all kinds, including FedEx drivers, are prone to honest errors in judgment, but the reality is that a startling number of accidents involving FedEx trucks and vehicles are reported each year. Many of these accidents are the consequence of negligent driver behavior and company policy.
FedEx accidents are frequently caused by:
Distracted driving. A FedEx driver may use their phone while behind the wheel for personal reasons or review the day's route when they should be paying attention to the road. These distractions can cause drivers to make critical mistakes, including failing to see a pedestrian or another vehicle before a collision occurs.
Fatigued driving. Many FedEx drivers are expected to work long, grueling hours. The more tired they are, the more likely they are to make a dangerous mistake. Commercial truck drivers must follow rules governing how many hours they can drive before resting, but these regulations are not always honored, especially if a driver is being pressured to complete deliveries faster.
Reckless driving. When FedEx drivers must complete an arguably unrealistic volume of deliveries in a single day, they may be more likely to speed excessively and attempt risky, unsafe maneuvers, such as running stop signs and red lights, to get from place to place. This pressure can also consume a driver's focus, increasing the likelihood of them forgetting to signal when turning or changing lanes.
Inadequately maintained vehicles. Not all accidents are caused by a driver's conduct. In some cases, insufficient maintenance or a defective automobile component could result in a driver losing control through no fault of their own. FedEx is responsible for regularly maintaining and inspecting their vehicles.
Before leaving the scene of the collision involving a FedEx driver, no matter its apparent cause, you should call the police, wait for an officer to write up an official accident report, take photos, and get the FedEx driver's name, phone number, address, license information, and insurance information. Then, get in touch with National Trial Law. Our Austin FedEx accident attorneys can evaluate the facts of your case and review your legal options.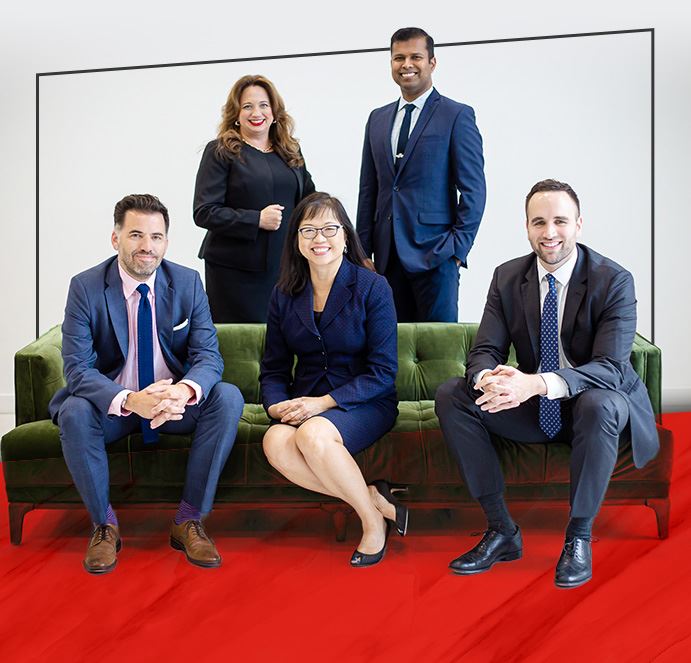 Helped me navigate an extremely complex system

"I couldn't recommend her enough."

Very impressed

"She always responded quickly and kept me informed at all times."

Instantly put us at ease.

"Words cannot fully express the amount of gratitude that we have for the both of you."

The entire team was always professional and supportive.

"Chip was always there to answer questions, calm me down and let me know everything was going to be okay!"

We are truly grateful for Jamal and his team

"After a long and lengthy process we feel secure in that we will be able to provide everything our son needs and deserves through the trusts that they set up for him."
Who Can Be Held Liable for a FedEx Accident in Austin, TX?
In a typical car accident, you can sue the at-fault driver and seek damages for your injuries. FedEx is considered a transportation company, so, under Texas law, they are legally responsible for the actions of their employees. This means that if you can prove the FedEx driver's negligence led to the accident and your injuries, you can get damages from both them and FedEx.
You may also be able to seek damages from FedEx if:
Their driver did not have or maintain the licensing needed to operate a commercial vehicle at the time the accident occurred
They did not conduct an adequate background into the driver who caused the accident
They did not adequately train the driver who caused the accident
Their driver was not in compliance with the applicable hours of service regulations at the time the accident occurred
There is evidence FedEx pressured the driver who caused the accident to not comply with applicable hours of service regulations
They did not sufficiently inspect or maintain a vehicle whose defects or inadequate maintenance caused an accident
What Damages Can I Recover for FedEx Accident Injuries in Austin, TX?
To secure compensation for economic and non-economic damages, you must file a personal injury claim before the statute of limitations expires. In Texas, you only have two years from the date of the FedEx accident to sue the negligent driver and/or FedEx. If you miss this deadline, you will be barred from recovering compensation.
Many FedEx accidents involve large trucks that can cause catastrophic or even fatal injuries. If someone passes away because of injuries sustained in a FedEx accident, their immediate family members or the personal representative of their estate will have two years from the date of their passing (not the date of the accident) to file a wrongful death lawsuit.
Because FedEx is aware of its liability in these situations, they may attempt to offer you a settlement in an effort to avoid a trial. While there are scenarios where accepting a fair settlement offer can save you time and money, you should never accept a settlement offer without first speaking to an experienced attorney. Many settlement offers are egregiously low, and you waive your right to sue if you accept one.
Our Austin FedEx accident lawyers will fight to get you full and fair compensation for all economic and non-economic losses, including:
Past, current, and future medical expenses
Lost wages
Reduced earning capacity
Property damage
Physical pain and suffering
Mental pain and anguish
Loss of consortium
Loss of enjoyment of life
Maximizing the compensation that you recover after a FedEx accident is our top priority. Call (833) 913-1885 or contact us online to discuss your case with our team today. What sets us apart:
PEER APPROVED

More attorneys named Super Lawyers by Thomson Reuters in the "Personal Injury Medical Malpractice: Plaintiff" category in 2014, 2015, 2016, 2017, 2018, 2019, 2020, 2021, 2022, and 2023 than any other law firm in Texas (Bill Whitehurst, Chip Brees, Michelle Cheng, Jamal Alsaffar, Laurie Higginbotham and Tom Jacob)

TEXAS ROOTS

Founded in Austin with more than 50 years of trial experience.

NATIONAL REACH

National results in complex personal injury litigation.

DEEP BENCH

Many experienced lawyers ready to serve you.

SE HABLA ESPAÑOL

Our team has multiple Spanish speaking staff members.
Texas roots. National Reach.
Contact Us today.