NATIONWIDE wrongful death ATTORNEYS
Austin Wrongful Death Attorneys
Representing Families of Wrongful Death Victims Across Texas
Nothing can fully describe the pain that comes with losing someone you love. When that loss is untimely and the result of someone else's negligence, it can be especially difficult to accept. Wrongful death lawsuits allow families the opportunity to hold these negligent parties accountable and recover compensation for tangible and intangible losses.
At National Trial Law, we understand the devastating consequences that families experience in the wake of losing a loved one. Our seasoned Austin wrongful death lawyers are committed to aggressively seeking justice for those affected by the loss of a loved one and are known for their compassionate, results-oriented legal representation. No matter the complexity of the circumstances of your family member's untimely passing, we will leverage our Texas roots and national reach as we pursue the optimal outcome you and your family deserve.
You pay no legal fees unless we prevail, so schedule a free case evaluation by calling (833) 913-1885 or contacting us online today. Se habla español.
Understanding Wrongful Death Claims in Texas
A wrongful death lawsuit is similar to a personal injury lawsuit. Through this form of legal action, the plaintiffs seek compensation for damages caused by the negligence, recklessness, or wrongdoing of the defendant. When negligence results in death, however, the victim cannot bring a personal injury claim themselves. Instead, wrongful death claims are generally initiated by an attorney on behalf of the victim's spouse, children, parents, or beneficiaries.
Legally, a "wrongful death" is defined as an unnecessary death that results from the negligence or misconduct of another person or entity. A wrongful death lawsuit allows the victim's surviving loved ones to recover damages that would have otherwise been recoverable by the victim had they lived, plus additional forms of compensation.
Our Austin wrongful death attorneys are prepared to represent families whose loved ones passed away because of:
Dangerous drugs
Defective medical devices
Natural gas explosions
$8,700,000 Jury Verdict Products Liability
$7,450,000 Settlement Delivery Truck Accident
$5,900,000 Settlement Garbage Truck Accident
$5,500,000 Jury Verdict Delivery Truck Accident
$2,000,000 Settlement 18-Wheeler Truck Accident
$1,903,961 Trial Judgment Wrongful Death of a Child
Who Can File a Wrongful Death Claim in Texas?
Not all family members and loved ones can file a lawsuit on behalf of a wrongful death victim. Each state enforces rules for who can bring a claim, and Texas is no different.
In Texas, the following parties have the right to file a wrongful death lawsuit:
The victim's spouse. The surviving spouse has the right to file a lawsuit even if they were separated from the victim at the time of their death or if they remarried after their passing. Both formal and common law marriages are recognized for purposes of personal injury law.
The victim's children. Both adult and minor children can bring claims. When the child is a minor, they can wait until they come of age, or their parent or guardian can file the lawsuit on their behalf. Biological and legally-adopted children have this right, though adopted children cannot file a lawsuit on behalf of their biological parents.
The victim's parents. Parents can bring claims on behalf of both biological and legally-adopted children. Parents have the right to file a lawsuit even if they are divorced.
If the surviving spouse, children, or parents do not start the legal process within three months of the victim's passing, the personal representative of their estate gains the right to file a wrongful death lawsuit. The personal representative, also called the executor, is chosen by the decedent in their will. If there is no valid will or the chosen personal representative is unavailable or unwilling to take on the role, a court will appoint a personal representative (typically an immediate family member). The personal representative's ability to bring a claim can be blocked if all surviving beneficiaries request that a lawsuit not proceed.
Siblings and grandparents do not have the right to file a wrongful death claim. Long-time partners who were not married (by formal or common law marriage) are also not able to bring claims, no matter how much evidence they have of their relationships. The exception is if one of these non-qualifying loved ones is named by the decedent or the court to serve as the personal representative.
If your loved one recently passed away due to the negligence of another party but you are not sure whether you have the right to file a wrongful death lawsuit, we encourage you to reach out. Our team at National Trial Law can review your situation and walk you through your legal options.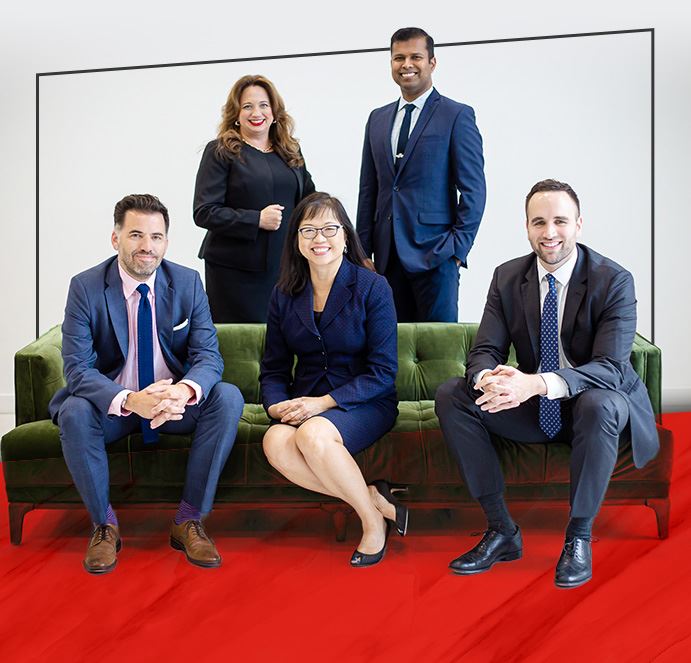 Helped me navigate an extremely complex system

"I couldn't recommend her enough."

Very impressed

"She always responded quickly and kept me informed at all times."

Instantly put us at ease.

"Words cannot fully express the amount of gratitude that we have for the both of you."

The entire team was always professional and supportive.

"Chip was always there to answer questions, calm me down and let me know everything was going to be okay!"

We are truly grateful for Jamal and his team

"After a long and lengthy process we feel secure in that we will be able to provide everything our son needs and deserves through the trusts that they set up for him."
Statute of Limitations for Wrongful Death Claims in Texas
To recover compensation for wrongful death, a qualifying party must file a lawsuit before the statute of limitations expires. In Texas, qualifying parties only have two years from the date of the victim's passing to bring a claim. Note that the deadline is not tied to the date of the accident or incident that inflicted fatal injuries. The clock does not start running until the victim passes away.
If a minor child has the right to file a lawsuit due to the death of a parent, they have two years from the date they turn 18 to initiate the legal process. It is not generally advisable to wait, however, as the evidence needed to build a strong claim will likely dissipate in the intervening years. To avoid this possibility, a parent or guardian of the minor child can bring the lawsuit on the child's behalf.
Recovering Damages through Wrongful Death Litigation in Texas
Though no amount of money can truly compensate you for the loss of a family member, it can provide the support you and your family need to manage the financial consequences incurred as the result of an unexpected death. These types of compensation are called compensatory damages and are meant to help get the victim(s) back to the financial position they were in before the loss of their loved one. Non-economic damages, which are not as easily quantified, can also typically be secured by families in these cases.
Sometimes, families affected by wrongful death are eligible for punitive damages as well. Punitive damages are meant to penalize the party at fault and to discourage them and others from acting irresponsibly in the future.
If you are the spouse, child, parent, or personal representative of someone who was killed due to negligence, our Austin wrongful death lawyers will fight to get you just compensation for:
The pain and suffering the victim experienced prior to death
Medical expenses incurred by the victim prior to death
Funeral and burial expenses
Loss of companionship, affection, and moral support that the victim would have provided
Loss of service that the victim would have provided
Loss of financial contributions that the victim would have provided
Our legal professionals have investigated cases in Austin, Houston, Dallas, San Antonio, and across Texas. Contact us online or call (833) 913-1885 to speak to a member of our team today. What sets us apart:
PEER APPROVED

More attorneys* named Super Lawyers by Thomson Reuters in the "Personal Injury Medical Malpractice: Plaintiff" category in 2014, 2015, 2016, 2017, 2018, 2019, 2020, 2021 and 2022 than any other law firm in Texas (*Bill Whitehurst, Chip Brees, Michelle Cheng, Jamal Alsaffar, Laurie Higginbotham and Tom Jacob)

TEXAS ROOTS

Founded in Austin with more than 40 years of trial experience.

NATIONAL REACH

National results in complex personal injury litigation.

DEEP BENCH

Many experienced lawyers ready to serve you.

SE HABLA ESPAÑOL

Our team has multiple Spanish speaking staff members.
Texas roots. National Reach.
Contact Us today.