NATIONWIDE PERSONAL INJURY ATTORNEYS
Austin Bicycle Accident Attorneys
Bicycles are a cost-effective, reliable form of transportation. With new dedicated bike lanes recently opened, Austin has been recognized as one of the best cities for cyclists in the United States. From amateur athletes training on the hills around 360 to the students navigating West Campus on their fixed-gears, thousands of Austinites ride their bicycles every day. At the same time, not all drivers take proper precautions to safely share the road with bikes. According to Share the Road Texas, approximately 2,000 bicyclists are seriously injured in motor vehicle collisions in the state each year.
At Whitehurst, Harkness, Brees, Cheng, Alsaffar, Higginbotham, and Jacob, PLLC, our Austin, TX bicycle accident attorneys are strong advocates for justice. You need full compensation to pay your medical bills and support your family after a serious accident. If you or your loved one was injured in a bicycle collision, our cyclist accident lawyers are here to help. For a free, no-obligation consultation with a top Texas bike accident lawyer, please call us at our Austin law office or reach out to us directly online.
Common Causes of Bicycle Accidents
As experienced bicycle injury attorneys, our law firm represents cyclists hurt in motor vehicle collisions. The crashes happen for a wide range of different reasons. Though they share an important commonality: Most bike accidents in Texas could have been prevented if only everyone had taken the requisite safety precautions. While cyclists are too often initially blamed for their own accidents, investigation often reveals that it is drivers who simply fail to respect the rights (and space) of bikes. Carelessness and recklessness by motorists lead to far too many bike accident injuries and bike accident fatalities.
Some common causes include:
Speeding
Running red lights/stop signs
Failure to yield to cyclists
Merging directly in front of a bike
Tailgating a bicycle
Intentionally "buzzing" a cyclist
Opening a car door without looking
Distracted driving, including texting; and
Intoxicated driving.
record-setting case results
$8,700,000 Jury Verdict Products Liability
$7,450,000 Settlement Delivery Truck Accident
$5,900,000 Settlement Garbage Truck Accident
$5,500,000 Jury Verdict Delivery Truck Accident
$2,000,000 Settlement 18-Wheeler Truck Accident
$1,903,961 Trial Judgment Wrongful Death of a Child
Common Types of Bicycle Accident Injuries
All cyclists should wear a safety helmet. The research on this issue is truly overwhelming: Bike helmets prevent head injuries and save lives. The Centers for Disease Control and Prevention (CDC) estimates that head injuries are the cause of nearly two-thirds of all bike accident fatalities. Although not required by Texas state law, it is highly recommended that cyclists put on a helmet for even a short ride.
Unfortunately, even when bicycle riders do everything right, they are still exposed to danger from cars. Drivers need to take special care to watch out for the presence of bicycles. When a motor vehicle crash happens, the ramifications can be devastating.
Some of the most common injuries include:
Road rash
Muscle sprains and strains
Broken bones, including fractures to arms and legs
Facial injuries, including dental injuries
Concussions and traumatic brain injuries (TBIs)
Severe psychological injuries
Internal organ damages; and
Spinal cord injuries.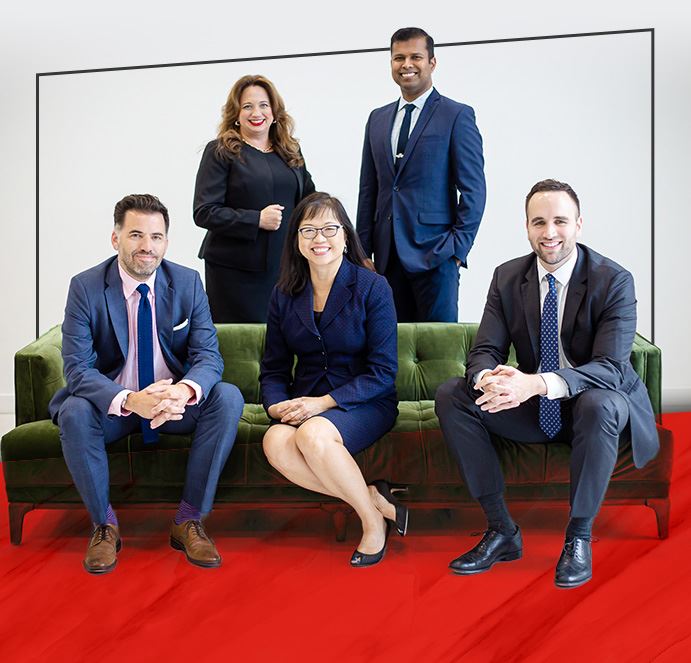 Helped me navigate an extremely complex system

"I couldn't recommend her enough."

Very impressed

"She always responded quickly and kept me informed at all times."

Instantly put us at ease.

"Words cannot fully express the amount of gratitude that we have for the both of you."

The entire team was always professional and supportive.

"Chip was always there to answer questions, calm me down and let me know everything was going to be okay!"

We are truly grateful for Jamal and his team

"After a long and lengthy process we feel secure in that we will be able to provide everything our son needs and deserves through the trusts that they set up for him."
Filing a Bicycle Accident Lawsuit
Texas is a fault-based bicycle accident state. To bring a personal injury claim against a driver, truck company, bicycle manufacturer, or any other defendant, an injured cyclist must present evidence proving negligence. For this reason, it is essential that every serious bike accident is investigated by an experienced Austin cyclist accident lawyer. If you were hurt in a bicycle collision, our law firm is ready to take immediate action to help you recover the complete compensation you deserve.
In Texas, injured cyclists can file a claim for economic and non-economic damages, including:
Property damage (repair or replacement of a bicycle)
Ambulance and emergency room treatment costs
Medical bills and the related out-of-pocket expenses
Rehabilitative medical care and therapies
Prescription drug costs and medical equipment
Loss of current and future earnings
Pain and suffering
Permanent physical scarring
Permanent disability or impairment
Wrongful death
Case Results
We put in the time, legal resources, and attention to detail to get injured victims the best outcome in their case. At Whitehurst, Harkness, Brees, Cheng, Alsaffar, Higginbotham, and Jacob, PLLC, our Austin personal injury attorneys have a documented history of successful case results, including obtaining favorable settlements in bicycle accident injury claims.
Call Our Austin, TX Bicycle Accident Attorney Today
At Whitehurst, Harkness, Brees, Cheng, Alsaffar, Higginbotham, and Jacob, PLLC, our Texas bicycle lawyers fight tirelessly for justice and the maximum financial compensation for victims and their families. If you or your loved one was injured in a bicycle accident, we are here to help.
Contact us today to schedule a free case evaluation. From our Austin law office, we represent injured bicyclists throughout the surrounding area, including in Travis County, Williamson County, Bastrop County, Hays County, Burnet County, and Lee County. If you need a lawyer for a bicycle accident, call now. What sets us apart:
PEER APPROVED

More attorneys named Super Lawyers by Thomson Reuters in the "Personal Injury Medical Malpractice: Plaintiff" category in 2014, 2015, 2016, 2017, 2018, 2019, 2020, 2021, 2022, and 2023 than any other law firm in Texas (Bill Whitehurst, Chip Brees, Michelle Cheng, Jamal Alsaffar, Laurie Higginbotham and Tom Jacob)

TEXAS ROOTS

Founded in Austin with more than 50 years of trial experience.

NATIONAL REACH

National results in complex personal injury litigation.

DEEP BENCH

Many experienced lawyers ready to serve you.

SE HABLA ESPAÑOL

Our team has multiple Spanish speaking staff members.
Texas roots. National Reach.
Contact Us today.