NATIONWIDE PERSONAL INJURY ATTORNEYS
Austin Construction Accident Attorneys
Home to five of the most populous cities in the United States, Texas leads all other states in non-residential construction starts. Unfortunately, where building projects take place, there are construction accidents, as well. According to the most-recent Survey of Occupational Injuries & Illnesses performed by the Bureau of Labor Statistics (BLS), there were 195,600 workplace injuries in the construction industry in 2018. Bystanders and passersby who suffer a personal injury on the job due to unsafe conditions, faulty equipment, or the negligence of a third party should seek the help of an experienced construction accident attorney for help getting compensation for their injuries.
Common Construction Site Injuries and Accidents
According to OSHA, one of five employment-related fatalities in 2018 were in the construction industry. The agency considers the following four types of accidents, known as "the fatal four," to be the top causes of accidental death in the construction industry:
Falls,
Struck by object,
Electrocution, and
Caught in/between (pinning or crushing due to the collapse of a structure, materials, or equipment)
Even if not fatal, these types of injuries can still result in catastrophic, life altering consequences for the victim: traumatic brain injury, paralysis, disfiguring burns, amputations, and death. Other serious and very common construction site injuries, which can sideline an employee for weeks or months, include broken bones, lacerations, concussions, and contusions, among others.
Often, going without the injured employee's income can make it difficult, if not impossible, for a family to make ends meet. If a third party is guilty of failing to keep the work site safe, you may be entitled to compensation for your lost wages, personal injuries, and your medical expenses. That's why it's so important to speak up and be sure you get the compensation you need and deserve. A construction injury lawyer can determine your legal options and review them with you.
Accident Investigation and Legal Representation
The first step in your personal injury case is to contact a construction site accident lawyer. When you work with Whitehurst, Harkness, Brees, Cheng, Alsaffar, Higginbotham, and Jacob, PLLC, our team will examine your medical records, medical bills, and any other information related to your injury claim. One of our construction injury lawyers will review the viability of your case and determine next steps.
A construction accident investigation may be necessary to gather evidence and to further develop a case. When you work with our firm, you can be sure that you are obtaining the highest possible level of legal representation for your personal injury claim. We have a strong record of success in obtaining settlements and trial judgments for our clients who have been injured by the negligence or wrongdoing of a third party. Our case results prove it. When you choose to work with the construction site accident lawyers from Whitehurst, Harkness, Brees, Cheng, Alsaffar, Higginbotham, and Jacob, PLLC, you can be sure that you will have an experienced team of lawyers working on your case who know how to win.
$4,510,484 Net-to-Client Construction Accident
Possible Construction Accident Damages and Settlements
You may wonder what damages you can when you have been involved in a construction accident? If you have been hurt in an accident at a construction site, your property may have been damaged, you have had to seek medical treatment and you have probably missed work. Additionally, you may face weeks, months, or years of ongoing medical treatment, physical therapy, and/or counseling. If the injury was catastrophic, you may not be able to work again. You may need financial support to cover living expenses for you and your family. A serious construction site injury can cause tremendous suffering, both physical and emotional.
When you bring a personal injury lawsuit after an accident at a construction site, you may be able to recover compensation for economic, non-economic damages, and punitive damages.
Economic damages include, but are not limited to:
Medical bills
Lost wages
Loss of future earnings
Living expenses, if you cannot work
Cost of future medical care
Non-economic damages you may be able to recover include:
Pain and suffering
Disfigurement
Mental anguish
Loss of companionship
While not common, punitive damages are sometimes awarded at trial in a construction accident case when the defendant's negligence is especially egregious.
In Texas, there is statutory cap on economic damages or non-economic damages in a construction accident case. However, there is a cap on punitive damages and there may be limits to the amount you can ask a jury or court for in damages. Contact a construction personal injury lawyer to determine those limits.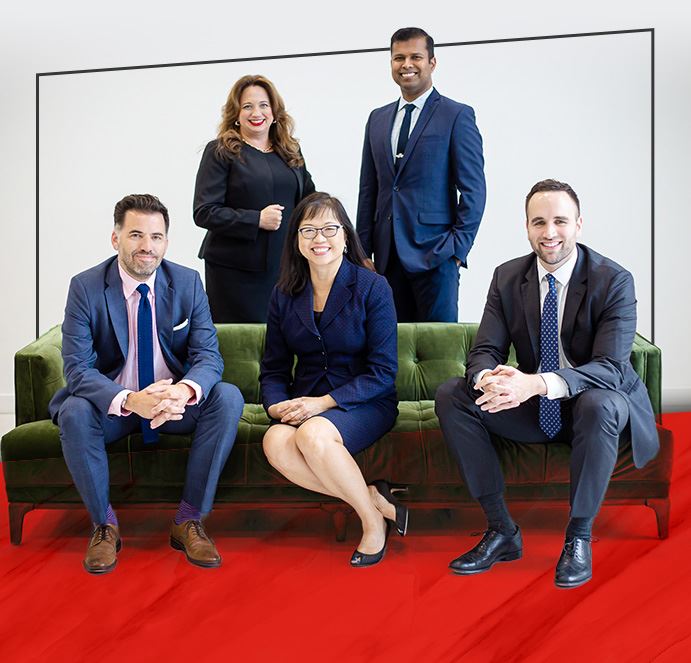 Helped me navigate an extremely complex system

"I couldn't recommend her enough."

Very impressed

"She always responded quickly and kept me informed at all times."

Instantly put us at ease.

"Words cannot fully express the amount of gratitude that we have for the both of you."

The entire team was always professional and supportive.

"Chip was always there to answer questions, calm me down and let me know everything was going to be okay!"

We are truly grateful for Jamal and his team

"After a long and lengthy process we feel secure in that we will be able to provide everything our son needs and deserves through the trusts that they set up for him."
FAQ:
What do I do if I am injured on a construction site?
If you are a bystander or passer-by who gets injured at a construction site, here are some general tips that you should consider:
If you are injured in a construction accident, seek medical attention immediately. Be sure to keep a file with all your medical records, receipts of your expenses, names of any practitioners who treat you, and any more information that you can obtain regarding your injury.
If you are able to, snap a picture of the conditions that caused the accident, your injuries, any equipment involved, the scene, etc. Note who was there. You may need bystanders to serve as witnesses.
After you have had any immediate or life-threatening injuries treated and stabilized, try to get your medical records from your providers. They may help us evaluate your damages claim.
If an OSHA report on the accident was created, try to get that report. If you don't know how, reach out to a lawyer who can help you get that report.
When Should I Contact a Construction Accident Attorney?
It's best to contact a construction accident attorney right away. The time limit for filing a personal injury lawsuit in the State of Texas is two years from the date of the injury. But you should not wait until the last minute to contact an attorney. Cases like these can be complicated and require you gather a lot of information to bring a lawsuit.
Who is Liable after a Construction Accident?
Typically, construction accident liability lies with the owner of the property, contractors, sub-contractors, engineers, or equipment manufacturers, depending on the circumstances of the accident.
Contact a Construction Injury Attorney Today
Even though they are largely preventable, construction site injuries are all too common and it is the victim who pays for another party's carelessness. If you or a loved one has been injured or killed at a construction site, contact Whitehurst, Harkness, Brees, Cheng, Alsaffar, Higginbotham, and Jacob, PLLC for a free telephone consultation today. What sets us apart:
PEER APPROVED

More attorneys* named Super Lawyers by Thomson Reuters in the "Personal Injury Medical Malpractice: Plaintiff" category in 2014, 2015, 2016, 2017, 2018, 2019, 2020, 2021 and 2022 than any other law firm in Texas (*Bill Whitehurst, Chip Brees, Michelle Cheng, Jamal Alsaffar, Laurie Higginbotham and Tom Jacob)

TEXAS ROOTS

Founded in Austin with more than 40 years of trial experience.

NATIONAL REACH

National results in complex personal injury litigation.

DEEP BENCH

Many experienced lawyers ready to serve you.

SE HABLA ESPAÑOL

Our team has multiple Spanish speaking staff members.
Texas roots. National Reach.
Contact Us today.