Texas roots. National Reach.
Hawaii Military Medical Malpractice Attorneys
Standing Up for Injured Military Service Members
Were you injured by the mistakes of a doctor or another medical professional at a military hospital or on-base medical clinic in Hawaii? Let National Trial Law know today. We proudly stand up for injured military service members who have done so much for our country. Let us show our respect by helping you with your Hawaii military medical malpractice claim or lawsuit.
We can handle many different types of military medical malpractice claims, such as those involving:
Birth Injury and labor and delivery errors
Cancer misdiagnosis or delayed diagnosis
Failure to diagnose or treat a stroke
Surgical errors that cause severe injury
Wrong medication prescribed or administered
Failing to prevent falls in high-risk patients
Wrongful death caused by medical malpractice
Ready to learn more about starting a case? Call (833) 913-1885 now.
Military Bases in Hawai'i
National Trial Law is comprised of highly experienced medical malpractice lawyers who have the experience and resources needed to take on powerful defendants, such as entire medical institutions, the U.S. Department of the Army, and the U.S. Department of the Navy. If you were injured by a medical provider's mistakes at a Hawaii military base or hospital, then let us know, so we can see how to build a case against it.
We can handle cases that involve medical malpractice at:
Tripler Army Medical Center (TAMC)
Fort Shafter
Fort DeRussy
Pohakuloa Training Center
Wheeler Army Airfield
Pacific Missile Range Facility Barking Sands
Naval Station Pearl Harbor
Bellows AF Station
Hickam AFB
MCB Hawaii
USCG Station Maui
And more
We can work on cases filed against any branch of the U.S. Armed Forces for medical malpractice that occurred on a military base. The Department of the Army has had the vast majority of lawsuits and formal complaints filed against it for military medical malpractice in Hawaii in recent years.
Tripler Army Medical Center
Tripler Army Medical Center, located in Honolulu, Hawaii, serves U.S. military personnel, their families, and eligible veterans. As with any medical facility, medical malpractice at Tripler could mean life long injuries for patients.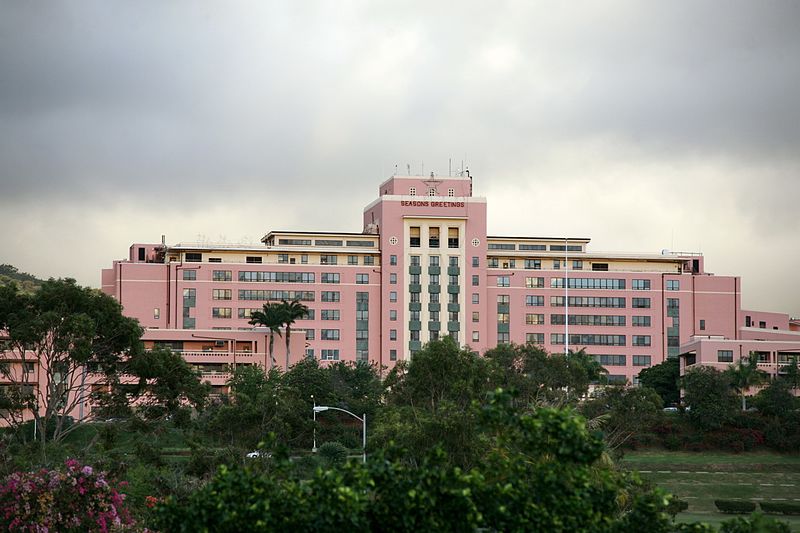 (Source:Wikimedia.org)
For example, Tripler Army Medical Center provides a range of obstetrical and maternity care services for expecting mothers and their families. This includes prenatal care, labor and delivery services, and neonatal care. Types of negligence that may occur include: failure of medical providers to diagnose medical conditions affecting the mother or fetus, such as gestational diabetes, preeclampsia, or fetal distress, inadequate monitoring of the fetus, including failure to perform necessary tests or interpret test results correctly, or negligent management of labor, including failure to identify and address complications such as umbilical cord prolapse, placental abruption, or uterine rupture.
National Trial Law has decades of experience representing new mothers and their babies, who have been injured due to negligence before, during, and after delivery, including at facilities like Tripler Army Medical Center that have a Level III Neonatal Intensive Care Unit (NICU).
Administrative Claims Against the U.S. Military
Filing a lawsuit against the U.S. government is difficult, particularly in a situation involving military medical malpractice. If you want to file a Hawaii military medical malpractice claim, then you must first fill out an administrative claim and follow the rules of the Federal Tort Claims Act (FTCA) to see if a settlement can be reached administratively.
Under the FTCA, steps to file a military medical malpractice claim in Hawai'i include:
Collect medical records related to all medical treatments that occurred at the military base or hospital in question. If there are any medical bills, you should also obtain billing records that show the financial cost of those treatments and any estimates for necessary future medical care.
Make notes about how much your life has changed due to the extent of your injuries or illness. This is helpful for our attorneys to understand your past damages and also what care you may need in the future. We can determine if medical malpractice occurred, how to proceed if it did, and how much compensation you are owed.
Present a Standard Form 95 with our help and file it before the statute of limitations expires. The FTCA has a two-year statute of limitations. But your claim may have other deadlines as well. Talk to us as soon as possible to make sure that this statute of limitations does not expire before you get a chance to act.
If your claim is denied or we cannot negotiate a settlement for you administratively, then we can discuss whether and how to file a Federal Tort Claims lawsuit in federal court. This must be done within six months of the denial of your administrative claim, or you could lose your right to recover any damages.
$7,860,000 Settlement Army Hospital Birth Injury
$6,500,000 Settlement Air Force Hospital Birth Injury
$5,800,000 Settlement Army Hospital Birth Injury
$5,117,473.50 Trial Judgment Air Force Hospital Medical Malpractice
$5,000,000 Settlement Army Hospital Failure to Diagnose
$5,000,000 Settlement Army Hospital Failure to Diagnose
How Our Attorneys Can Help
Our Hawaii military medical malpractice lawyers are here to walk you through every step of this process, as well as represent you whenever needed. You can trust us with the most complicated of cases, so you don't have to stress out about legal details. Also, the FTCA limits attorney fees to no more than 25% of any settlement or judgment recovered on your behalf, so you never need to worry about how to afford our high-quality legal services. You do not pay anything out of pocket to our attorneys unless we recover money for you.
You can depend on us for all sorts of legal support, such as:
Drafting the Form 95: Presenting an administrative claim with a Form 95 is a precursor to filing a formal lawsuit against the government. Our experienced attorneys will know how to properly draft this document, which is a requirement under the Federal Tort Claims Act.
Responding to inquiries: We can handle the back-and-forth communication between you and the government and their lawyers. We can provide updates on the case and answer any questions you may have.
Negotiating a settlement: Depending on the situation, we may recommend seeking a settlement instead of moving forward with a formal lawsuit. We can handle the negotiations with the government's lawyers to pursue a fair settlement amount.
Preparing a lawsuit if needed: If a settlement cannot be reached, we can build a strong lawsuit on your behalf. This can include gathering evidence, interviewing witnesses, and preparing documents for court.
Providing emotional support: Dealing with the aftermath of military medical malpractice can be stressful and emotionally draining. We can provide support and guidance throughout the process, helping to ease your burden in this confusing time.
Call Today to Learn More About Our Counsel.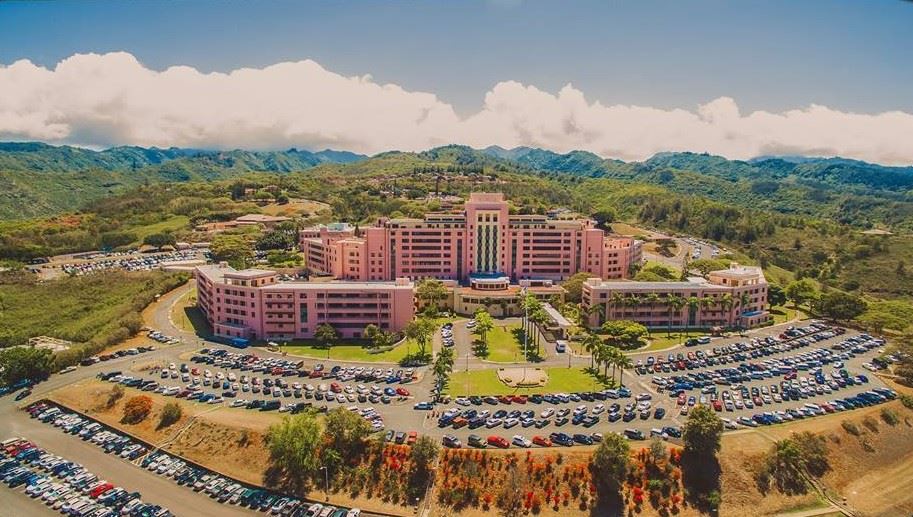 (Source:Wikimedia.org)
If medical malpractice at a military base or hospital in Hawaii has harmed or injured you or loved ones, our firm is here to help. We have a deep understanding of the complex laws and regulations surrounding military medical malpractice cases and are dedicated to securing the maximum possible compensation for our clients. We offer compassionate and personalized legal representation that our country's military service members deserve.
Contact ustoday for a consultation with our Hawaii military hospital malpractice lawyers.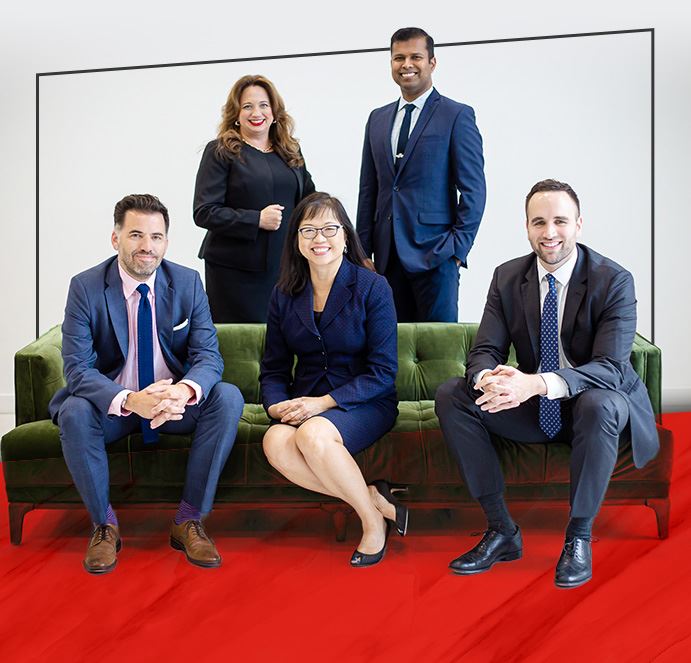 Helped me navigate an extremely complex system

"I couldn't recommend her enough."

Very impressed

"She always responded quickly and kept me informed at all times."

Instantly put us at ease.

"Words cannot fully express the amount of gratitude that we have for the both of you."

The entire team was always professional and supportive.

"Chip was always there to answer questions, calm me down and let me know everything was going to be okay!"

We are truly grateful for Jamal and his team

"After a long and lengthy process we feel secure in that we will be able to provide everything our son needs and deserves through the trusts that they set up for him." What sets us apart:
PEER APPROVED

More attorneys* named Super Lawyers by Thomson Reuters in the "Personal Injury Medical Malpractice: Plaintiff" category in 2014, 2015, 2016, 2017, 2018, 2019, 2020, 2021 and 2022 than any other law firm in Texas (*Bill Whitehurst, Chip Brees, Michelle Cheng, Jamal Alsaffar, Laurie Higginbotham and Tom Jacob)

TEXAS ROOTS

Founded in Austin with more than 40 years of trial experience.

NATIONAL REACH

National results in complex personal injury litigation.

DEEP BENCH

Many experienced lawyers ready to serve you.

SE HABLA ESPAÑOL

Our team has multiple Spanish speaking staff members.
Texas roots. National Reach.
Contact Us today.