nationwide federal tort claims act attorneys
Can You Sue the Postal Service for Causing an Accident?
The U.S. Postal Service is subject to the Federal Tort Claims Act.
Yes, you can sue the U.S. Postal Service for causing a fatal accident with a motorcyclist or any other vehicle, but the strict requirements of the Federal Tort Claims Act must be followed. A case out of a court in South Carolina demonstrates that you can get a successful verdict against the United States Postal Service for the negligence of U.S.P.S. mail carriers on the road.
On September 12, 2002, Jerry D. Jackson was on a motorcycle trip to South Carolina with nine other motorcyclists. While the group was riding back home to North Carolina on U.S. Highway 701, a rural mail carrier employee, Carolyn Cole, entered the road and crashed into Mr. Jackson and the other motorcyclists. Cole was attempting to make a right turn onto the shoulder of Highway 701. She saw and heard the group of motorcyclists coming toward her. As Cole decided whether she would be able to avoid hitting a mailbox that was just to the right of her vehicle, she began slowly moving backwards. Since she was on an incline, she pressed the accelerator to start moving forward and realized the motorcyclists were closer than before. As she decided to delay her right turn, her car jumped forward, and the accident occurred. Cole first hit Harry Halstead, which caused the car to begin spinning, and then hit Roy Joffrion. Mr. Jackson never hit the car, but as he attempted to swerve left of the vehicle, he lost control and sustained fatal injuries. The plaintiff, Mr. Jackson's wife Kimberly Jackson, sued the United States.
The total damages amounted to $4,131,916.08.
Mr. Jackson was employed part time as an emergency medical technician at Dunn Emergency Services. The plaintiff brought in testimony from Dr. Oliver Wood, Jr., an economic loss expert, who concluded that, if Mr. Jackson had found a full-time job elsewhere, he would have an annual salary of $48,000. The court found that the plaintiff was not entitled to a damage award in that amount because Mr. Jackson did not have a full-time job when he died, nor was there evidence that he had applied for a full-time job at the time of his death. But, there was reliable evidence that Mr. Jackson contributed greatly to household services. Dr. Wood testified that Mr. Jackson contributed $120,389 to family services. The court found this evidence sufficient, and the plaintiff was entitled this reward.
Dr. Jesse Riley, an expert in forensic psychiatry, evaluated and described the mental health impacts of Mr. Jackson's death on his wife and his son. Several close friends and family also testified about how heartbroken the family was left after Mr. Jackson's death and his role in their lives. The court determined that the family was entitled to damages for their human losses (sometimes called non-economic damages), which were valued at four million dollars, and funeral expenses which were $11,527.08.
$230,000,000 $230MM Judgment: Sutherland Springs Mass Shooting - Highest Verdict and Settlement in FTCA History
$44,717,681 $44.7MM Trial Judgment: Air Force Birth Injury
$32,676,410 $32.6MM Trial Judgment: Army Birth Injury
$21,592,643 $21.5MM Trial Judgment: VA Medical Malpractice
$18,708,734 Trial Judgment Army Hospital Birth Injury
$13,690,648 Trial Judgment $13,690,648 Trial Judgment
If You Have Been Injured in a Motorcycle Accident by a Postal Service Truck, Contact a Lawyer Immediately
These types of wrecks can cause serious and lifelong injuries. We have represented clients who have been involved in such U.S.P.S. collisions. Such wrecks may require emergency EMT services, different modalities of imaging, physical therapy, occupational therapy, or speech therapy. Some of our clients have required out-patient visits to neurologists, physical medicine and rehabilitation doctors, audiologists, ear-nose-throat ("ENT") doctors, among others.
Once you have dealt with all the medical issues that may arise out of such an accident, you may need to navigate the Federal Tort Claims administrative and legal framework to receive compensation for injuries. We have experience navigating the FTCA administrative and legal framework.
Contact our attorneys today to schedule a consultation.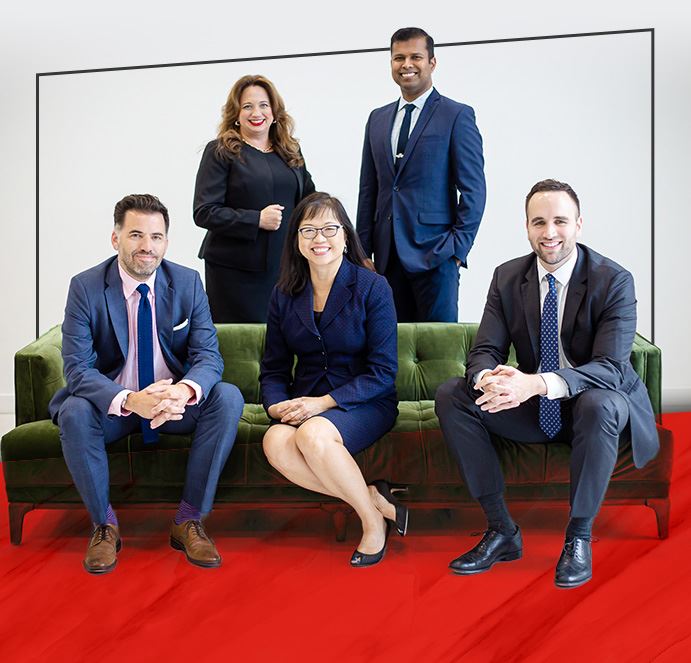 Helped me navigate an extremely complex system

"I couldn't recommend her enough."

Very impressed

"She always responded quickly and kept me informed at all times."

Instantly put us at ease.

"Words cannot fully express the amount of gratitude that we have for the both of you."

The entire team was always professional and supportive.

"Chip was always there to answer questions, calm me down and let me know everything was going to be okay!"

We are truly grateful for Jamal and his team

"After a long and lengthy process we feel secure in that we will be able to provide everything our son needs and deserves through the trusts that they set up for him."
If a U.S. Postal Service Truck Causes Me Serious Injury, Can I Sue?
Yes. Personal injuries resulting from collisions caused by U.S.P.S. vehicles are considered "torts" under the Federal Tort Claims Act (FTCA). Torts include wrongs like car wrecks, slip and falls, and the like, committed by the United States Postal Service or any other federal government agency (Military branches, National Parks, National Museums like the Smithsonian). You cannot take legal action against the U.S.P.S. for poor service, failing to do their job, or being rude, no matter how frustrating this may be.
What Should I Do if I am Hurt in an Accident Caused by a USPS Vehicle?
If you are hurt in a wreck caused by a United States Postal Vehicle or employee, you must file your lawsuit against the United States.
But before you can file suit, you must follow the strict rules of the Federal Tort Claims Act:
You must file a Form 95 with the United States Postal Service.
You must state the nature of your claim and what's called a "sum certain."
You have to file the Form 95 within two years of the date of accrual.
Once the Form 95 has been filed with the appropriate federal agency, then you must work with the agency to resolve your claim. There are a lot of pitfalls if you do not know what you are doing. If you cannot successfully resolve the claim administratively, you have the option of filing suit, so long as you file within the appropriate limitations period. Our postal accident attorneys have decades of trial experience and are able to assist you in this process. Please contact us if you need a free evaluation of your claim. Once you have filed your Form 95, you must wait at least six months (maybe more, depending on the course of your administrative claim) before you can file a federal lawsuit.
If you believe you have a personal injury claim against the United States Postal Service, contact us immediately. If you wait, it may be too late. What sets us apart:
PEER APPROVED

More attorneys* named Super Lawyers by Thomson Reuters in the "Personal Injury Medical Malpractice: Plaintiff" category in 2014, 2015, 2016, 2017, 2018, 2019, 2020, 2021 and 2022 than any other law firm in Texas (*Bill Whitehurst, Chip Brees, Michelle Cheng, Jamal Alsaffar, Laurie Higginbotham and Tom Jacob)

TEXAS ROOTS

Founded in Austin with more than 40 years of trial experience.

NATIONAL REACH

National results in complex personal injury litigation.

DEEP BENCH

Many experienced lawyers ready to serve you.

SE HABLA ESPAÑOL

Our team has multiple Spanish speaking staff members.
Texas roots. National Reach.
Contact Us today.