Remote work is here to stay. How are you dealing with it?
Our lawyers tried FOUR multi-million dollar trials during the pandemic. Our biggest result, a $230m shooting verdict, was a hybrid trial: part in person, part remote. So, when our lease was up, we thought hard about how our new offices should compliment this new reality. For us, the flexibility of in-office and at-home workspaces has given our team new ways to collaborate.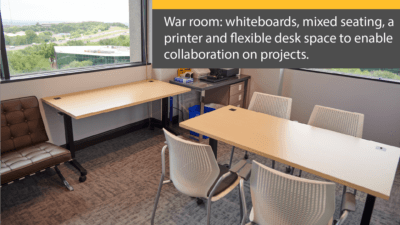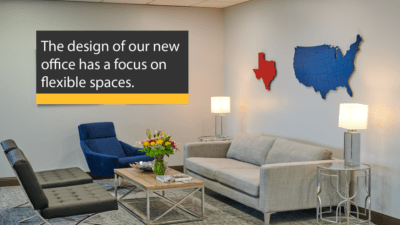 What tech do you need for a Zoom room?
Other than your usual computer, here are some key tools that have helped us.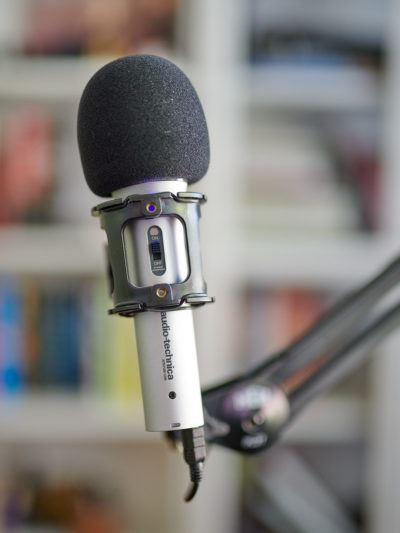 First, you need a mic and I recommend Audio-Technica ATR2100x-USB Cardioid Dynamic Microphone.
This mic is a good value for the price (currently $79 on Amazon). It sounds like a much more expensive mic as long as you speak close into it. I can't recommend a cheaper or better all-in-one solution. Compared to more expensive mics targeted towards the consumer space (e.g., the Blue Yeti), the Audio-Technica mic pics up much less room echo and background noise. Our lawyers have been on meetings with screaming babies in the background on this mic! Would we recommend that set up? No, but it's nice to know if it happens, your mic has your back.
But you have to speak closely to this mic. It's a cardioid mic. They are sensitive in a heart-shaped or cardioid pattern around the mic and are good at isolating speech and excluding background noise. Perfect for your remote deposition.
Accessories for your Zoom mic
I recommend a few accessories that help your zoom mic. First, you absolutely should get a boom arm and shock mount. A boom arm stabilizes your mic. If you get a cardioid mic, you'll need a boom arm to keep the mic close to your mouth. I recommend the Heil Sound PL-2T boom arm. I've used mine for over five years without problems.
A shock mount dampens vibrations in case you accidentally hit your mic or boom arm. They are fairly cheap and as long as you get one with 5/8″ thread (e.g., try this one), just about any will work. Another cheap but useful accessory is a foam ball for your mic (e.g., try this one). These can help clean up how you sound.
Lights & Camera
In our zoom room, we use a dedicated external webcam: the Logitech Brio. It's a 4k high-definition webcam that just works right out of the box. It's important to mount that webcam at eye-level.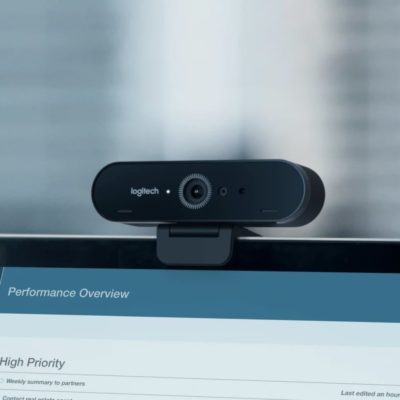 Lighting is the most important part of your zoom set up. Your key light is the main source of light. So, if the key light is coming from behind you (back lit), start over. High-key lighting causes brightly lit subjects with more fill light and softer shadows. Think bright product photography. For a zoom room, I recommend at least two sources of light. Your key light should make the room bright. Then, look at where the shadows fall after you have just your key light on. Do you want those shadows? This is largely a judgment call — you need to figure out your best look. If the shadows are too harsh, then pull in a secondary light to fill in those shadows (fill light).
Know the difference between harsh light and soft light. You want soft light. Soft lighting is light that is disbursed evenly before hitting the subject. Which looks better: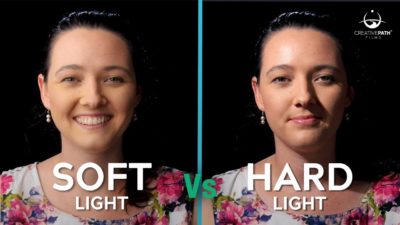 You can create soft light by using tools to disburse the light at the source. Sometimes these are called soft boxes. You can also use an umbrella stand. E.g., try this one.
Green Screen
Do I need one? This is also a judgment call. The problem with green screens is that consumer webcams usually have a wide viewing angle. I haven't found a good green screen that actually is wide enough to cover the entire viewing angle of most webcams.
Zoom Room Equipment List for Lawyers
Here's what we use in our zoom room:
Pros and Cons of Remote Trials and Depositions
Whether you decide to take depositions, hearings, or trials remote is a judgment call. Sometimes, they can be really helpful to save you time and cost. Other times, you'll want to look a witness in the eye when you ask them a question. Either way, it's best to prepare for at least some remote practice as the vast majority of attorneys (83%) surveyed believe that remote practice is here to stay. Here are some practical considerations:
In Texas jurors have been loaned tablets to participate in a remote trial. But not all jurors have the technical knowledge or space free from distraction to actively participate in trial. And research suggests there may be consequences for defendants or plaintiffs who do not have the human benefit of seeing a judge in person. A study by the Journal of Criminal Law and Criminology suggested that judges were more willing to trust defendants and grant lower bail when they met face-to-face.
What tips do you have for zoom trial and remote depositions? Please let us know your thoughts at info@nationaltriallaw.com. Feel free to contact us with questions.
Tom Jacob is a trial attorney representing plaintiffs suffering from catastrophic loss and injury. In 2022, he secured a $230m verdict in the Sutherland Springs mass shooting case. His legal focus is representing individuals harmed by the federal government in cases brought through the FTCA. Jacob graduated from Baylor Law School.