Texas roots. National Reach.
What Documents Do I Need for a Medical Malpractice Case?
When starting a medical malpractice case, the injured patient should provide their attorney evidence both of what their injuries are and of how they were injured. If gathering documents on your own is unfeasible, a qualified medical malpractice attorney can help you obtain the necessary documents.
The list below outlines the documents generally needed for medical malpractice cases:
Medical records
Medical bills
Insurance and Medicare/Medicaid correspondence
Death certificate and autopsy report
Correspondence with adverse doctor or insurer
Receipts for related out-of-pocket expenses
Pay stubs or tax returns to show income loss
Photographs of the injured person before and after the incident
Medical Records
Medical records are the most important documents for beginning a medical malpractice case. Records both of the negligent care at issue as well as treatment after the fact are usually required to evaluate a potential case.
Although some medical records and general literature are given to patients at discharge, to obtain your actual medical records you must submit a request for medical records to the relevant facility or doctor. As a patient, you are entitled to your own medical records, but the facility may charge a fee. Usually records can be produced digitally, which reduces costs.
Medical Bills
The law allows injured patients to recover damages for medical expenses incurred as a result of medical malpractice. Your medical bills are a key part of proving your medical expenses, both past and future, and they should be provided to your attorney when you begin your case and subsequently if you continue receiving them.
Insurance and Medicare/Medicaid
When medical treatment is paid for by a health insurer or a government program like Medicare or Medicaid, explanations of benefits (EOBs) and bills are sent to the insured patient. It is important to keep this correspondence to establish what medical bills have been paid and by whom. Furthermore, health insurers and government programs like Medicare or Medicaid may be entitled to subrogation, i.e., repayment of medical bills they paid for your treatment. All such correspondence should be provided to your attorney.
Death Certificate And/Or Autopsy Report
If your case involves a wrongful death, a death certificate will be issued and should be provided to your attorney. If an autopsy was performed, the autopsy report will be extremely important and should also be provided as soon as possible.
Correspondence With Doctor or Insurer
Written correspondence with your doctor about your medical care, allegations of negligence, and/or resulting injuries may prove crucial to your case. Any written allegations you have made—including online—and the doctor's corresponding response should be preserved. Similarly, if you have spoken orally with your doctor about your case or injuries, you should communicate the substance of such conversations to your attorney.
Communications about your case or the underlying medical issues may not come directly from your doctor, but could come from their insurer. If you have received any correspondence from your doctor's liability or malpractice insurer—or from your own health insurer—you should provide it to your attorney.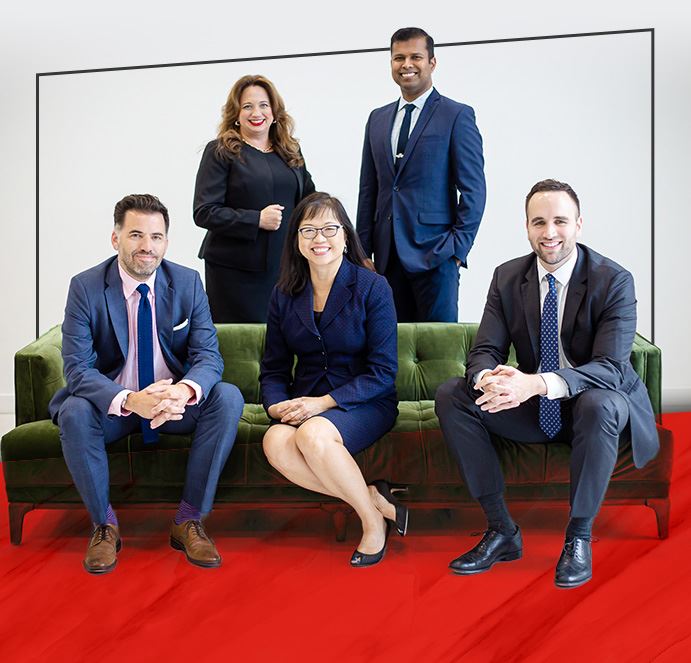 Helped me navigate an extremely complex system

"I couldn't recommend her enough."

Very impressed

"She always responded quickly and kept me informed at all times."

Instantly put us at ease.

"Words cannot fully express the amount of gratitude that we have for the both of you."

The entire team was always professional and supportive.

"Chip was always there to answer questions, calm me down and let me know everything was going to be okay!"

We are truly grateful for Jamal and his team

"After a long and lengthy process we feel secure in that we will be able to provide everything our son needs and deserves through the trusts that they set up for him."
Receipts for Out-of-pocket Expenses
Patients often incur expenses related to medical care that are not actually itemized in billing records. For example, prescription medications, over-the-counter medications, and medical equipment are expenses frequently borne by the patient directly. If you incurred such costs as a result of medical negligence, you should provide the corresponding receipts to your attorney.
Evidence of Lost Income
After suffering injury from medical malpractice, many patients find themselves unable to continue working their former job, or may become unemployable entirely. Damages are available for lost income or lost earning capacity, but documentary evidence is key. Pay stubs and tax returns establishing your previous income should be copied and provided to your attorney.
Photographs
Photographs of the patient both before and after the injury or death help personalize the case and establish the human toll caused by negligence. Providing a glimpse of the personal life of the injured patient, and their friends and family, is always helpful in a medical malpractice case.
Contact Our Medical Malpractice Attorneys
It is extremely time-consuming and expensive to pursue a complex medical negligence case, but our firm can skillfully guide you through the litigation process. Contact our medical malpractice attorneys today to schedule a consultation. What sets us apart:
PEER APPROVED

More attorneys* named Super Lawyers by Thomson Reuters in the "Personal Injury Medical Malpractice: Plaintiff" category in 2014, 2015, 2016, 2017, 2018, 2019, 2020, 2021 and 2022 than any other law firm in Texas (*Bill Whitehurst, Chip Brees, Michelle Cheng, Jamal Alsaffar, Laurie Higginbotham and Tom Jacob)

TEXAS ROOTS

Founded in Austin with more than 40 years of trial experience.

NATIONAL REACH

National results in complex personal injury litigation.

DEEP BENCH

Many experienced lawyers ready to serve you.

SE HABLA ESPAÑOL

Our team has multiple Spanish speaking staff members.
Texas roots. National Reach.
Contact Us today.