A shooting that took place at Robb Elementary in Uvalde, TX claimed the lives of 21 loved ones. Now, as families and friends mourn the loss of 19 children and two school teachers, the public looks for ways to support the families who were harmed, as well as ways to prevent these tragedies from happening in the future.
Local and national programs have stepped up with legal and financial resources for those who were affected in the Uvalde shooting. Victims can access resources provided by federal, state and local government resources. The programs can assist with immediate and long term necessities such as legal expenses, funeral costs, medical care, and mental health services. Read on to learn more about resources available to families who were affected.
Who Needs Support Following a Mass Violence?
Survivors
Friends and Family
First responders and recovery workers
Members of the community
Mental Health and Emotional Distress Resources
Compiled Lists of Resources by Local and National Organizations:
Hope For Uvalde is a coalition of local organizations that have joined together to centralize support for victims of Uvalde. Spiritual leaders, city leaders, and local businesses have offered aid in kind and in financial donations. If you are looking for a way to support grieving families, the site includes a meal train for families affected. Those seeking help following the disaster can seek financial and emotional support through the coalition of organizations mentioned on HopeForUvalde.org.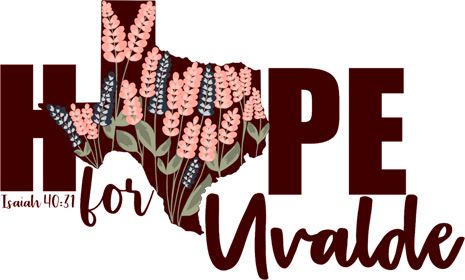 The Biden-Harris Administration Responds to Immediate Needs of Uvalde and additional mass shootings: in response to recent attacks, the federal administration released a fact sheet outlining resources available to people in crisis after a major event. This list includes resources specific to victims of mass attacks that took place in the U.S. in May of 2022 including Uvalde mass shooting and Buffalo attack. Click here for the fact sheet.
SJRC Belong compiled a comprehensive list of immediate support for the Uvalde community. Please note that although this list contains useful information, it is no longer being updated. Belong is a division of SJRC Texas, a 501(c)(3) that provides Community-Based care for abused and neglected children and affected families.
Mental Health Resources for Uvalde
Uvalde Together Resiliency Center Located in the Uvalde County Fairplex, free services such as counseling will be provided to all regardless of citizenship status.
Texas Health and Human Services (THHSC) provides face-to-face crisis intervention services. They are overseeing the state's crisis response in Uvalde, which includes having therapists available to those affected immediately after the tragedy. The organization will transition from providing acute care to long term services for surviving children and families.
The Disaster Distress Helpline is a 24/7 toll-free, multilingual support service offered to disaster victims in distress. Trained counselors are available by call or text to provide information about distress and its effects, tips on healthy coping, and referrals to local crisis centers. Call or text 1-800-985-5990 for immediate help following a disaster. All calls are confidential. Click for more information on how mass shootings affect a community, and where to get help by the Substance Abuse and Mental Health Services Administration.
Suicide Prevention Lifeline is a 24/7 free and confidential line manned with trained crisis counselors who provide emotional support to people in suicidal crisis or extreme emotional distress. Anyone can contact the center at 1-800-273-TALK or by text by sending HOME to 741741.
Financial Resources for Victims and Survivors
Families affected by the Robb Elementary school shooting will suffer from physical injuries, emotional distress and trauma as a result of the shooting. Hospital stay, counseling, funeral costs, and ongoing medical care are among some of the financial burdens caused by a mass shooting. As those affected face mounting bills, they will look for financial resources to cover the cost. Beyond charitable donations organized through networks like GoFundMe, there is a path for victim recovery through structured organizations and the legal system.
The Texas Crime Victim's Compensation Program helps crime victims and their immediate families with financial costs following a crime. The program covers costs such as funeral costs, medical treatments, loss of income due to an inability to work, and the cost of counseling. Learn more about this program managed by the Office of the Texas Attorney General, Ken Paxton.
Robb Memorial Fund has been established by OneStar in connection with a partnership between the First State Bank of Uvalde and Uvalde CISD to provide funds for the community. Individuals can donate to the Robb School Memorial Fund online, by check or over Zelle®. For questions about the distribution of this fund and how to donate, please call Cody Smith, Chance Neutze, or Roxanne Hernandez at 830-278-6231. Click for more information.
Additional funds include:
The Community Foundation of the Texas Hill Country
League of United Latin American Citizens
San Antonio Area Foundation
TXN Bank
University Health San Antonio
United Way of San Antonio and Bexar County
Will Uvalde Shooting Survivors be able to Recover Financial Compensation through Lawsuits?
Lawsuits have been filed on behalf of victims of the shooting. Attorneys, including National Trial Law attorneys, are investigating ways to hold wrongdoers of this massacre accountable. Partner Jamal Alsaffar spoke with KXAN News reporter about his plans to advocate for victims he is representing as their attorney.
If successful, these lawsuits may result in a cash settlement for victims. However, funds from a settlement or verdict may take years to reach. Although National Trial Law attorneys led the charge, and succeeded, in trial for victims of Sutherland Springs the case has not yet closed. The government was found 60% at fault, and was ordered to pay $230 million by a federal judge. However, the Department of Justice appealed the ruling in June of 2022. Victims of Sutherland Springs still wait for the money they need to move on from the tragedy. National Trial Law continues the fight for the justice these families deserve.
Who Can File a Lawsuit after the Robb Elementary Shooting?
Any person who was injured in the shooting may file a claim against at-fault parties in the shooting. Immediate family members of the children and teachers killed in the shooting can file suit. Parents and legal guardians can reach out to attorneys familiar with Texas law and the legal challenges of mass shooting cases.
Answers for Uvalde Shooting Victims and Family Members
A report released by the Texas House Committee is the first to criticize the state and federal officers in a widespread failure to stop the Uvalde shooter who killed 21 people.
Texas Tribune wrote "In total, 376 law enforcement officers — a force larger than the garrison that defended the Alamo — descended upon the school in a chaotic, uncoordinated scene that lasted for more than an hour." (Link.)
The Investigative Committee on the Robb Elementary Shooting published this interim report on July 17, 2022.