NATIONWIDE PERSONAL INJURY ATTORNEYS
Austin Uber and Lyft Accident Attorneys
Representing Uber and Lyft Accident Victims Across Texas
More and more Texans are turning to rideshare companies like Uber and Lyft to get around. While rideshares are a convenient and often less expensive alternative to taxis, they come with their own set of disadvantages, including complications when you get into a car accident. Liability may be less clear than that of a typical collision, and the rideshare companies will likely make every effort to avoid paying for your injuries.
If you suffer injuries in an accident that involves an Uber, Lyft, or any other rideshare, turn to National Trial Law. With over 40 years of trial experience and case results that speak for themselves, our firm has Texas roots with national reach, and we are not afraid to take on complex cases with powerful defendants. Our Austin Uber and Lyft accident lawyers understand how to strategically approach these cases and can circumvent many of the tactics used by rideshare companies to deny your claim or limit what you recover. Your case is important to us, and we will leverage the full extent of our knowledge, resources, and drive to get you compensation for medical expenses, lost wages, and other losses.
You pay nothing unless we prevail, so schedule a complimentary case evaluation by calling (833) 913-1885 or contacting us online today. Se habla español.
Common Causes of Rideshare Accidents in Austin, TX
An auto accident may be the fault of a rideshare driver, a third-party driver, or some other factor, such as severe weather or hazardous road conditions. Many collisions are the result of a particular driver's negligent failure to follow the rules of the road or otherwise operate their vehicle safely.
Auto accidents involving Ubers and Lyfts are frequently caused by a driver:
Speeding excessively
Running red lights or stop signs
Failing to signal when turning or changing lanes
Driving recklessly
Driving while intoxicated
Driving while fatigued
Driving while distracted (including texting while driving)
In some unfortunate scenarios, Uber and Lyft drivers may be compelled to drive faster and attempt riskier maneuvers to complete trips sooner, resulting in avoidable collisions. In other cases, an Uber or Lyft driver may practice defensive driving and do everything right yet still end up in a accident due to the negligence or recklessness of another motorist. Either way, the rideshare companies' insurance policies tend to activate so long as the Uber or Lyft driver was seeking, traveling to, or transporting passengers.
$8,700,000 Jury Verdict Products Liability
$7,450,000 Settlement Delivery Truck Accident
$5,900,000 Settlement Garbage Truck Accident
$5,500,000 Jury Verdict Delivery Truck Accident
$2,000,000 Settlement 18-Wheeler Truck Accident
$1,903,961 Trial Judgment Wrongful Death of a Child
Who Can Be Held Liable for an Uber or Lyft Accident in Austin, TX?
Liability for a rideshare collision will depend on your role in the incident, who was responsible for the accident, and the work status of the Uber or Lyft driver at the time of the crash. These accidents can be extremely complicated, and liability may be difficult to initially ascertain, which is why you should get in touch with our Austin Uber and Lyft accident attorneys as soon as you can after a collision.
If you were an Uber or Lyft passenger who was injured due to the actions of your rideshare driver, you have the right to sue the Uber or Lyft driver and benefit from the rideshare companies' extensive insurance policies if the driver's personal policy does not fully cover your losses. Both Uber and Lyft carry $1 million insurance policies for these types of situations.
If you were a passenger in a rideshare and you suffer injuries due to the actions of another (non-Lyft or Uber) driver, you must take legal action against the responsible driver first. If the non-rideshare driver is uninsured or underinsured, Uber's or Lyft's policies may be able to cover some of your losses.
If you are an Uber or Lyft driver who suffered injuries in an accident caused by another driver, you may be covered by your rideshare company's insurance policy in certain situations. You generally have limited coverage if the rideshare app is on and you are waiting for a ride request. Additional coverage triggers when you are traveling to pick up a confirmed passenger as well as during any trip.
You need legal advocates who are familiar with liability in these cases and how they are adjudicated in Texas courts. Our team at National Trial Law is well-versed in these matters, and we are happy to review your circumstances and walk you through your legal options.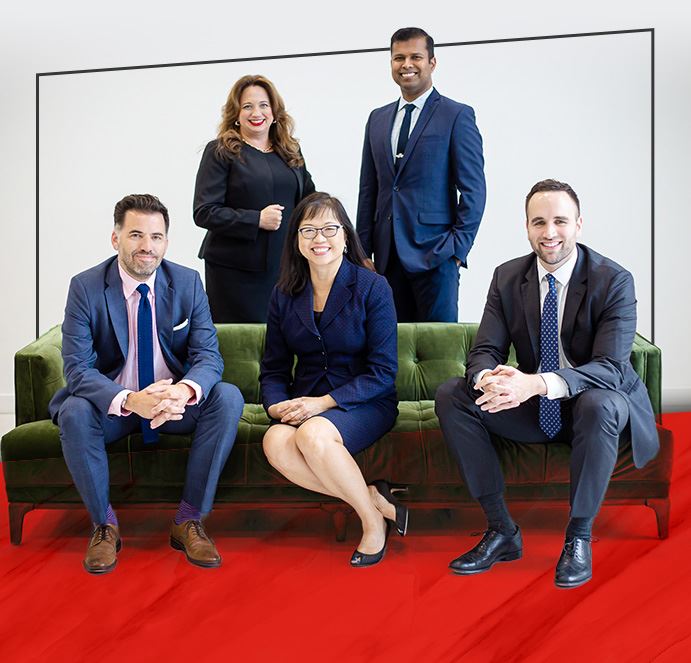 Helped me navigate an extremely complex system

"I couldn't recommend her enough."

Very impressed

"She always responded quickly and kept me informed at all times."

Instantly put us at ease.

"Words cannot fully express the amount of gratitude that we have for the both of you."

The entire team was always professional and supportive.

"Chip was always there to answer questions, calm me down and let me know everything was going to be okay!"

We are truly grateful for Jamal and his team

"After a long and lengthy process we feel secure in that we will be able to provide everything our son needs and deserves through the trusts that they set up for him."
What Damages Can I Recover for Uber or Lyft Accident Injuries in Austin, TX?
To secure compensation for rideshare accident injuries, you must file a personal injury lawsuit against the at-fault driver (regardless of whether they are an Uber or Lyft driver) before the statute of limitations expires. In Texas, you typically have two years from the date of the accident to bring your claim.
A successful personal injury claim allows you to obtain compensation for both economic and non-economic losses, including:
Past, current, and future medical bills
Lost income and earning capacity
Property damage
Physical pain and suffering
Mental pain and anguish
Loss of consortium
Loss of enjoyment of life
Are There Any Specific Rules I Must Follow to Get Compensation for an Uber or Lyft Accident?
Because these accidents are more complicated than typical auto collisions, you may understandably be wondering if you need to take additional steps to protect your right to compensation. First, it is important to understand that you will generally not be suing Uber or Lyft directly. Recovering damages in these scenarios typically requires you to sue the at-fault driver, whether it was a rideshare driver or a third party. Then, if the at-fault driver's insurance does not cover your losses, you can file a claim with Uber's or Lyft's insurance company to get additional compensation through their $1 million policies.
Beyond the complexity of determining liability and knowing who to sue, however, the same general principles surrounding car accident litigation apply. You must take care to preserve evidence in the moments and days after a collision, though you will also need to specifically save evidence of your rideshare trip.
To protect your rights and strengthen your case, you should:
Call 9-1-1 after an accident, no matter how minor. The responding officer will create an official police report that proves the accident happened.
Document the accident. Take photos of your injuries and damage to the vehicles.
Collect contact information. You will need the names, phone numbers, addresses, license information, and insurance information of each driver, regardless of whether they are a rideshare driver. If there were any eyewitnesses, try to get their contact information as well.
Screenshot and save details of your Uber or Lyft trip. If you acting as a rideshare driver or were the passenger in a rideshare when the accident occurred, screenshot the trip history on the applicable app. You should also save the receipt email.
Get medical attention. See a doctor and ask them to perform a full evaluation. Keep a copy of your medical records and closely follow any treatment advice.
Call our Austin Uber and Lyft accident lawyers. You should not wait to start the legal process, and we are ready to get to immediate work on your case.
We understand the obligations that Lyft, Uber, and other rideshare companies have to drivers and passengers injured in accidents and will put that knowledge to work for you. Call (833) 913-1885 or contact us online to start exploring your legal options with our Austin Uber and Lyft accident attorneys today. What sets us apart:
PEER APPROVED

More attorneys* named Super Lawyers by Thomson Reuters in the "Personal Injury Medical Malpractice: Plaintiff" category in 2014, 2015, 2016, 2017, 2018, 2019, 2020, 2021 and 2022 than any other law firm in Texas (*Bill Whitehurst, Chip Brees, Michelle Cheng, Jamal Alsaffar, Laurie Higginbotham and Tom Jacob)

TEXAS ROOTS

Founded in Austin with more than 40 years of trial experience.

NATIONAL REACH

National results in complex personal injury litigation.

DEEP BENCH

Many experienced lawyers ready to serve you.

SE HABLA ESPAÑOL

Our team has multiple Spanish speaking staff members.
Texas roots. National Reach.
Contact Us today.