Texas roots. National Reach.
Medical Malpractice Statistics
Medical malpractice is one of the leading causes of preventable deaths in the United States. Learn all of the facts and statistics surrounding the medical and legal aspects of medical malpractice so you can be prepared with all of the information!
record-setting case results
$2,800,000 Settlement Surgical Medical Malpractice
$1,200,000 Settlement Surgical Malpractice
$850,000 Settlement Medical Malpractice
$775,000 Settlement Medical Malpractice, Wrongful Death
$600,000 Settlement Failure To Diagnose
Researchers: Medical errors now third leading cause of death in United States (

Washington Post, 2016

)

The term "Never Event" was first introduced in 2001 by Ken Kizer, MD, former CEO of the National Quality Forum (NQF), in reference to particularly shocking medical errors—such as wrong-site surgery—that should never occur. (

Patient Safety Network, 2019

)

195,000 patients die in hospitals each year because of preventable mistakes. (

Dr. George Stanislaw, 2019

)

The top 5 malpractice allegations are from: diagnosis (33%), surgery (23%), treatment (18%), obstetrics (10%), and medication/anesthesia (10%). (

MDMag, 2014

)

The most common sources of medical malpractice claims from 2013 to 2017 were diagnostic errors. (CSU Fresno, 2019)

Medical malpractice occurs when a health-care provider deviates from the recognized "standard of care" in the treatment of a patient. The "standard of care" is defined as what a reasonably prudent medical provider would or would not have done under the same or similar circumstances. (

Jason Konvicka, 2013

)

The average loss for birth injuries was $2.5 million and for emergency room incidents it was $2.3 million. For patients who died as a result of negligent emergency room treatment, the economic losses were estimated at $1.1 million in 2007 dollars. (Suing for Medical Malpractice, 1993)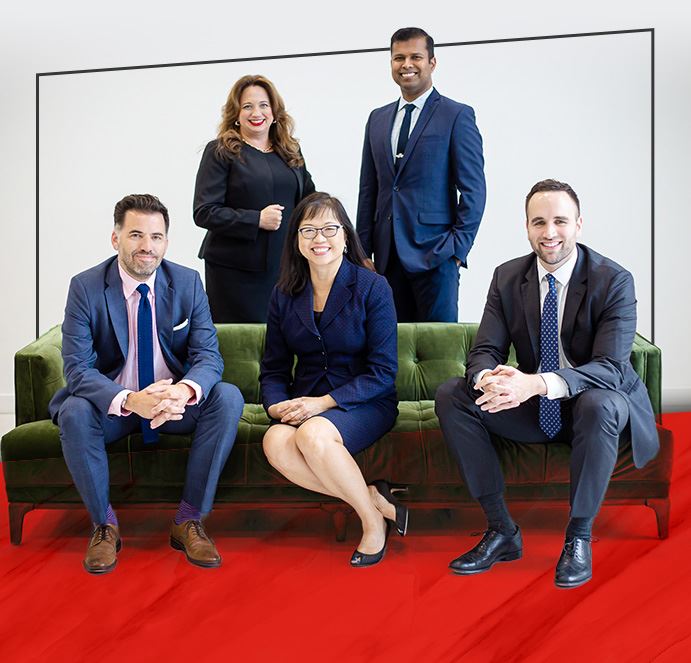 Helped me navigate an extremely complex system

"I couldn't recommend her enough."

Very impressed

"She always responded quickly and kept me informed at all times."

Instantly put us at ease.

"Words cannot fully express the amount of gratitude that we have for the both of you."

The entire team was always professional and supportive.

"Chip was always there to answer questions, calm me down and let me know everything was going to be okay!"

We are truly grateful for Jamal and his team

"After a long and lengthy process we feel secure in that we will be able to provide everything our son needs and deserves through the trusts that they set up for him."
More medical malpractice statistics:
Malpractice can result in patients being administered medications that they are allergic to or that are contraindicated for their condition (or when other medications are also administered) ( Journal of the American Medical Association, 2020)

Medical malpractice is more than a surgeon making a mistake during a surgery. It can include a failure to diagnose your condition, a misdiagnosis, an incorrect prescription, a lack of informed consent, and more. (John Hopkins University, 2016)

While the cost of medical malpractice insurance to health care providers is only $1.9 billion dollars per year, the cost resulting from preventable medical errors to patients and families is between $17 billion and $29 billion dollars per year. (Howard Ankin, 2019)

The mean age of a person who files medical malpractice claims is 42 years old. ( University of California at San Diego, 2019)

Over 30% of physicians end up paying $10,000+ in medical malpractice insurance. (

Wais Vogelstein Forman, 2014

)

Although some medical malpractice cases involve minor injuries, 80% of cases are related to severe patient injuries or deaths. (Harvard Health, 2019)
New York leads the nation in medical malpractice payouts. In 2014 alone, New York medical negligence payouts totaled around $690 million (

Washington Post, 2016

)

According to a 2010 report by the Office of Inspector General of the Department of Health and Human Services, one in seven hospitalized Medicare patients experience a serious medical error (Briskman, 2016)

Approximately 2% of those suffering from medical malpractice file claims for compensation. (Journal of the American Medical Association, 2020)

Some estimates suggest lawsuits against OBGYNs and other providers involved in the treatment of pregnant women comprise about 20% of all medical malpractice cases. (Power Rogers, 2019)

In most states, you must bring a medical malpractice claim fairly quickly — often between six months and two years, depending on the state. (Coulter Boeschen, 2020)

Approximately 15,000-19,000 lawsuits are filed each year in the U.S. claiming medical malpractice or negligence (Rad Law Firm, 2016) What sets us apart:
PEER APPROVED

More attorneys named Super Lawyers by Thomson Reuters in the "Personal Injury Medical Malpractice: Plaintiff" category in 2014, 2015, 2016, 2017, 2018, 2019, 2020, 2021, 2022, and 2023 than any other law firm in Texas (Bill Whitehurst, Chip Brees, Michelle Cheng, Jamal Alsaffar, Laurie Higginbotham and Tom Jacob)

TEXAS ROOTS

Founded in Austin with more than 50 years of trial experience.

NATIONAL REACH

National results in complex personal injury litigation.

DEEP BENCH

Many experienced lawyers ready to serve you.

SE HABLA ESPAÑOL

Our team has multiple Spanish speaking staff members.
Texas roots. National Reach.
Contact Us today.